A Teddington resident today renewed his appeal for donations and volunteers to assist in the driving of ambulances to Ukraine on the anniversary of the Russian invasion.
Simon Brake, 59, a software company co-founder, has purchased and successfully delivered seven ambulances as part of his charitable organisation Mighty Convoy.
He founded the non-profit back in April 2022, following his first delivery of a 4×4 to Poland.
Brake recently expanded his operation by forming a partnership with UK charity EmbraceMe.
He said: "I am in a lucky position living here.
"I want to do everything I can to help them get through this and come out the other side."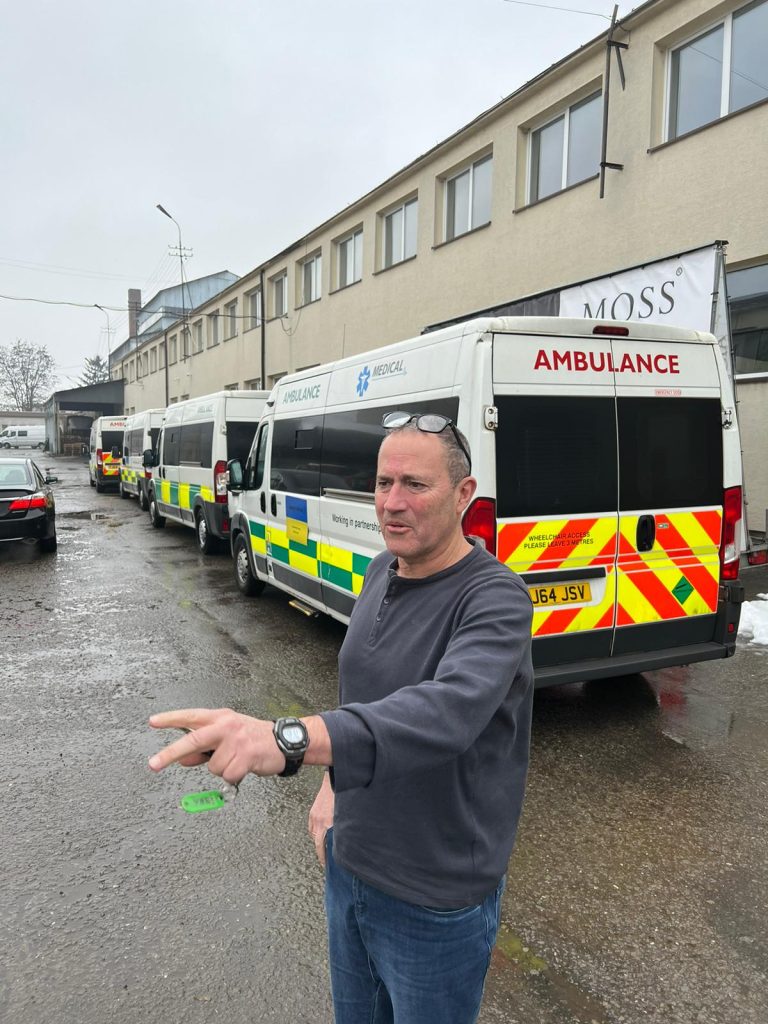 The non-profit, with the support of South London volunteers, has gifted the ambulances over the course of two trips to the Polish border and to Lviv, the largest city in the west of Ukraine.
Prompted by his wife, Jane, a retired GP and fellow charity organiser, the couple want to help Ukrainians across South London in providing medical and humanitarian aid to the frontlines.
Brake, a father of two, initially responded to a community message on the online notice board, Next Door, looking for drivers to take supply vehicles across western Europe to handlers waiting in Kraków.
It became apparent to Brake that the vehicle itself was of greater value than the supplies it carried.
The journeys see Brake and his band of local volunteers begin at the Eurotunnel exit in Calais, driving through Belgium, the Netherlands, Germany and Poland before finally reaching Ukraine.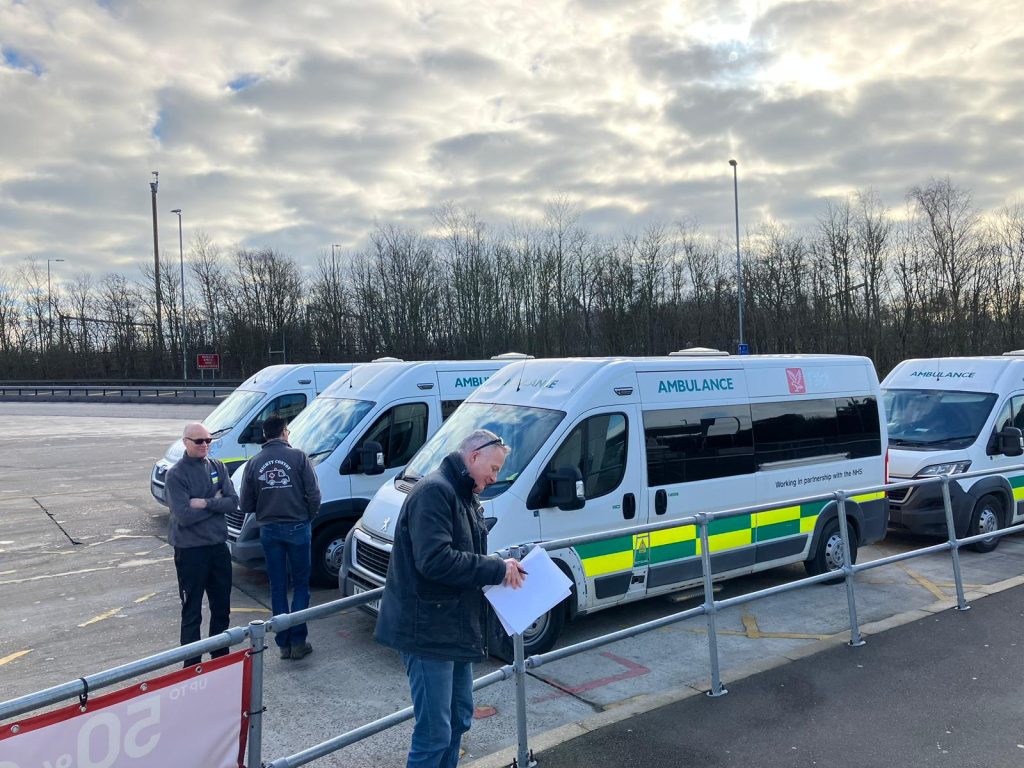 Brake said his confidence has grown after the completion of several deliveries and he is seeking donations to purchase more vehicles, with each ambulance costing approximately £7,000.
Brake purchases the former NHS ambulances from a dealership in the West Midlands.
He fills the vehicles with gifts from the local community with the most coveted donations being medicines and medical equipment.
Brake explained the need for civilian vehicle and ambulance supply.
"I do not want be raising money from people if it's just a nice to have."
Several independent media outlets have reported targeted attacks on civilian vehicles by Russian armed forces, damaging their already limited supply.
ABC News reported this month on the death of an American medical volunteer in Ukraine, Pete Reed, following a strike on his ambulance by a Russian laser-guided missile.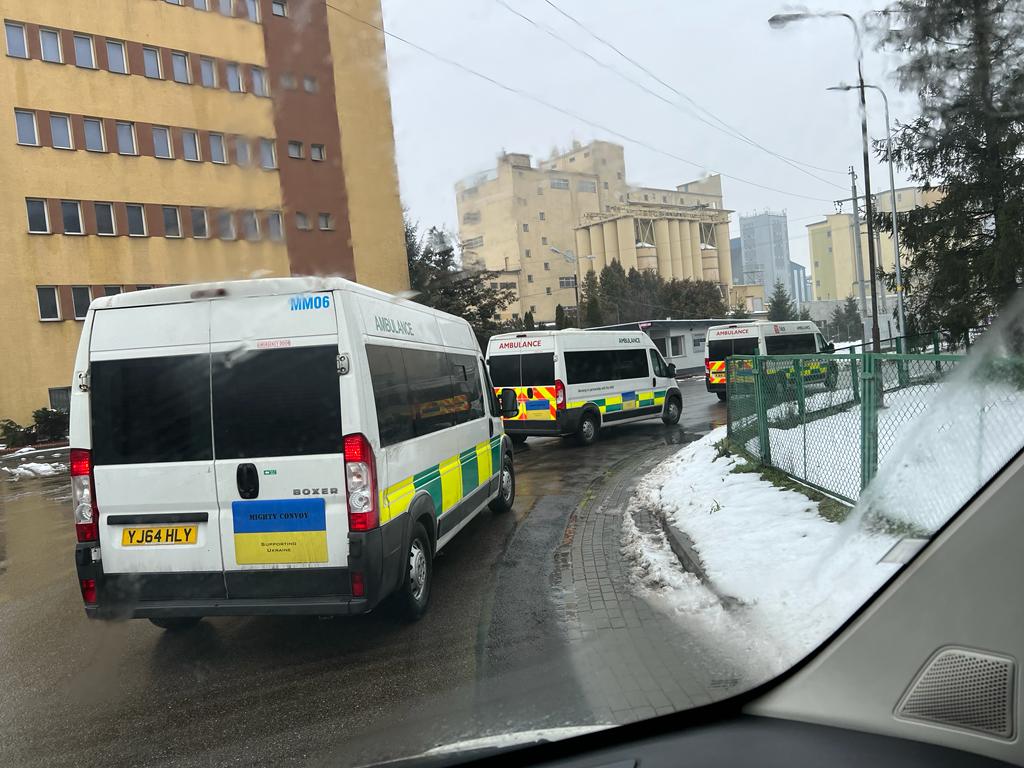 Following his first trip, Brake had an email exchange with the CMAU (Christian Medical Association of Ukraine) on the continued need for ambulances on the ground.
Brake recalled: "They sent me a picture of a blown-up ambulance with a body next to it."
Speaking specifically about the UK, Brake remarked that "as a nation we have done well. Although, the government could do more on the humanitarian side."
The UK government has delivered 25 ambulances to the war-torn nation which Brake described as "frankly, a bit poxy", given the need and comparative scale of weapons supply.
Brake said his affinity for Ukraine and Eastern Europe began in 2012 after visiting the nation with friends for the UEFA European Championships.
He has formed close friendships with both fellow volunteers and Ukrainians on the ground.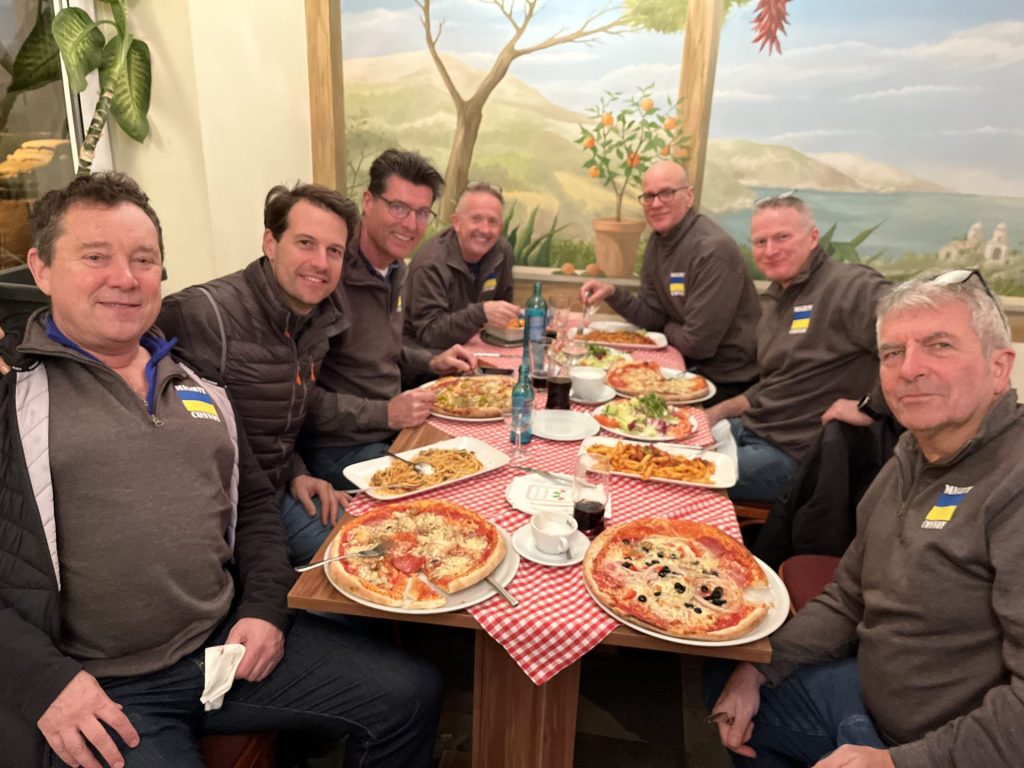 Brake said he has been struck by Ukrainian's sincerity and warmth and their efforts to improve their situation.
He added: "It is a fight for survival, we would be the same, I am sure."
To donate follow this link and for more information about the organisation visit Mighty Convoy's website here.