A Croydon mum shared her delight that Made In Chelsea TV stars visited her severely ill son in hospital last week.
Jushna Khanom's 19-month-old son, Zachariya Islam, got to spend some quality time with Sam Thompson, Georgia Toffolo and Tiffany Watson when they visited the children's unit at the Royal Brompton Hospital.
The reality TV ensemble joined in playroom games with Zachariya, who has had to undergo open-heart surgery four times and have several other major procedures to keep him alive.
Zachariya also has a tracheostomy for long-term respiratory support and has only ever been out of hospital for three hours in his whole life.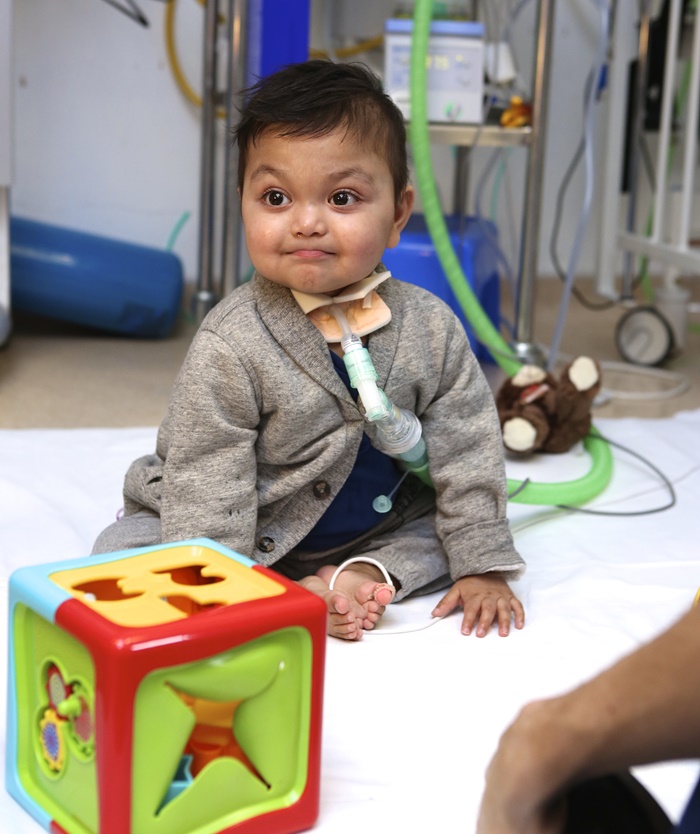 Mrs Khanom said: "It was so lovely for some of the cast of Made in Chelsea to come and see us on the ward.
"Zachariya obviously really enjoyed the attention they gave him and it really brightened my day to see that.
"Sam was playing with him a lot and you could tell Zachy loved it. It was a really, really nice morning."
Mrs Khanom, whose youngest son has been recovering since his last operation in December 2014, also described how everything was starting to look up this month after her son was given a provisional date to leave hospital early next year.
The mum-of-two said: "We've been very close to losing him several times so it's amazing we've been given a discharge date for mid-January.
"Hopefully 2016 is going to be a better year for all our family."
Sam, Georgia and Tiffany were clearly moved by the experience of meeting children between the ages of 0 and 16 with life-threatening illnesses and were particularly touched by their time with Zachariya and his mum.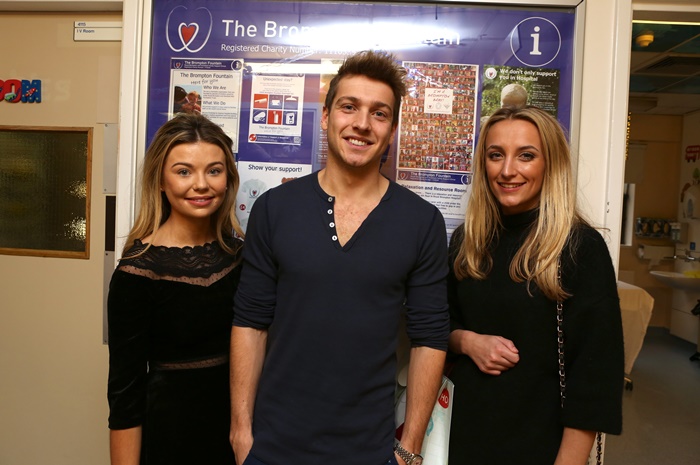 Georgia, better known as Toff, revealed: "It really was one of the most special, amazing things that I've ever done.
"It's quite harrowing to see some of the children because they're so poorly and so little.
"For me, what was nice to see is that the Brompton Fountain (hospital charity) is helping not just the kids by making their day a bit brighter but also the families.
"I was talking to Zachy's Mum and I said 'I don't know how you cope' and she said 'I've got a three-year-old at home as well' so it's quite shocking to hear that people have to go through that.
"But she was just so strong, it really was amazing."
Toff's co-star, Sam, was also inspired by Zachariya's mum and was overwhelmed by his visit to the children's Rose Ward.
He said: "It was one of the most heart-warming things I've ever done. I walked up expecting it to be a really depressing atmosphere but it was the complete polar opposite.
"I got to sit on the floor and play around with Zachy. He's got real attitude and personality that kid even though he's never been out of the hospital.
"His mum is just so cheerful too and she's just so happy that she's got her son.
"It wasn't what I expected at all and it made me so happy to see that she was still smiling."
The Made in Chelsea stars, who live a luxurious lifestyle in SW3, also confessed that the experience had made them question the way they approach life.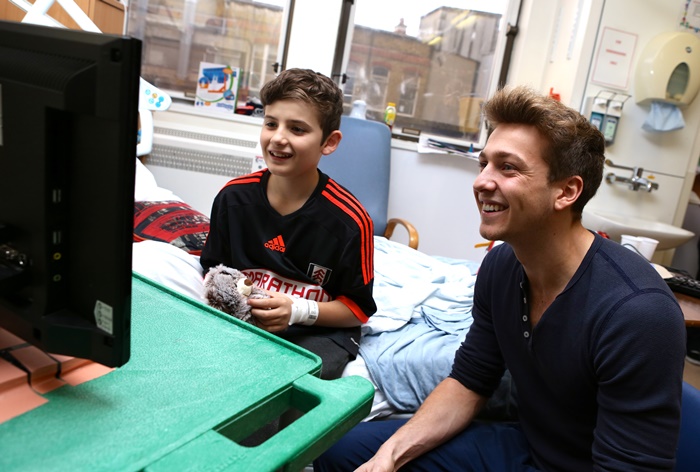 Sam revealed: "It puts a lot of things into perspective – how can we get so angry and upset by things in our lives that just don't mean anything when they're so positive but have the worst thing a kid could possibly have?"
From providing stimulating toys for the playroom to supplying home-support teams for the families, The Brompton Fountain Charity supports these seriously ill children at the hospital and provides crucial support for their families.
The Brompton Fountain Charity Director whose son was a patient at the hospital, Trudy Nickels, said: "It's our tenth anniversary this year and we support families both in the hospital and at home.
"Sometimes families can't come here to get support, so we go to them.
"We also try to match people with different families who are going through the same difficult situation. We have a community of families, which is just lovely.
"Their child may have the same chronic lung condition or major heart condition and they just come together and support each other which is great."
To support the Brompton Fountain text TOYS05 £2 to 70070. For more information visit www.thebromptonfountain.org.uk
Pictures courtesy of Philip Lewis, with thanks.