By Daniel Stephenson
September 23 2019, 18.15
Follow @SW_Londoner
A news service for blind and partially sighted people in Richmond celebrated a triple win on Friday when it was named community group of the year on the day it recorded its 2000th edition in its 40th year.
Richmond Talking Newspaper won the Richmond Community Heroes Award for Community Group of the Year 2019.
The organisation began operations in 1979 sending out recordings of the local news on cassette tapes for the first 30 years to people who are blind or have limited sight.
Chairman Alec Thomas said: "The award ceremony was very uplifting with a good mix and range of charities and organisations.
"After 40 years and 2000 editions we are delighted."
The newspaper is one of 1000 talking newspapers in the UK and belongs to the Talking Newspaper Federation, which provides recorded news stories concerning the local community.
Mr Thomas went on to say they were 'very proud and pleased' to have won the award, beating fellow nominees Kew Neighbourhood Association, Coderdojo, Richmond Gateway Club and FORCE to the prize.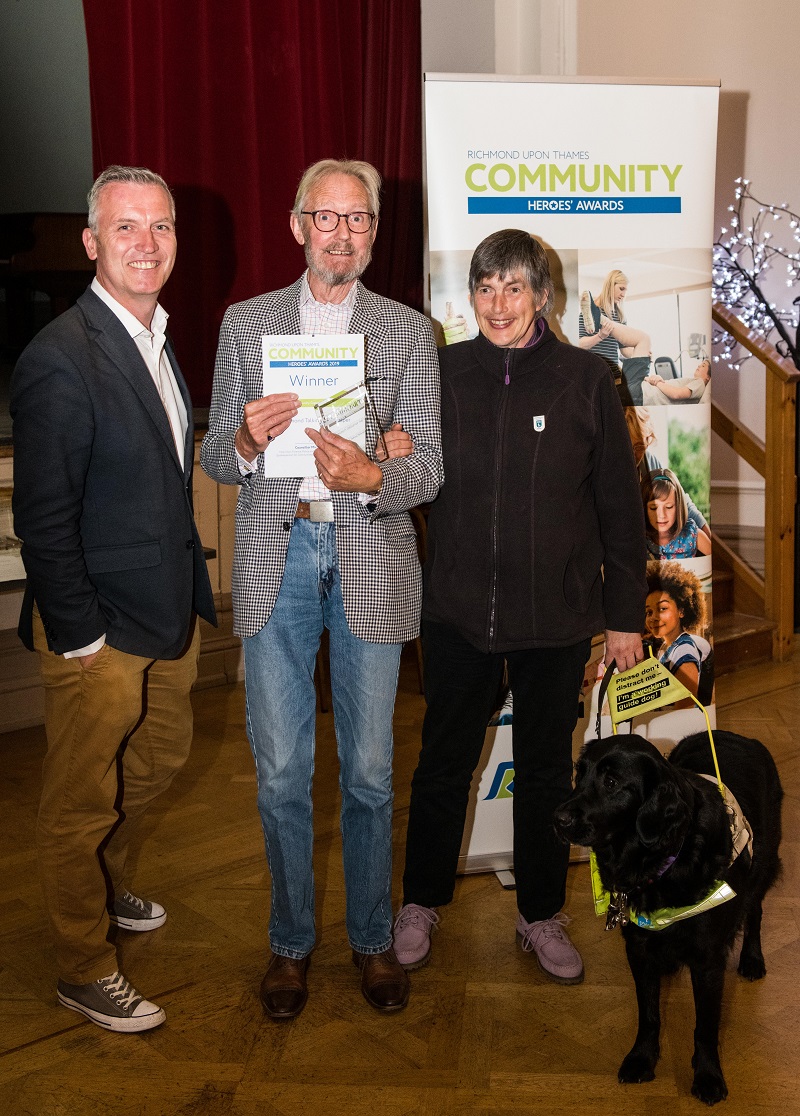 He continued: "The heroes are the people we serve. We provide entertainment, news and advice."
It's been only 10 years since the organisation stopped using cassette tapes to disseminate the news. Editions are now sent out to listeners on USB sticks and can also be listened to via their website, mobile app and even through Amazon's Alexa service.
Mr Thomas said: "There is now much greater competition from audio books, TV audio description services and streaming, but I believe it is important to get quality content out to Richmond, Hounslow and Feltham. Especially things specific to those with no sight or reduced vision, such as road and pavement work."
Getting a list of users from local government is also more difficult than it once was, as data protection laws prevent lists of sight disabled users being released.
Currently the newspaper, which is run by a group of volunteers, receives money for specific high-priced items from the Hampton Fund and also receives some funding from Richmond Parish Lands charity and Rotary Clubs in the area.
A trek across Iceland by Honorary Secretary Valerie Munro, also raised a substantial amount of money for the organisation.
For the future, Mr Thomas would like more admin volunteers and a better, streamlined way of sourcing stories, but believes there are 'years of life left' in the award-winning 'Richmond Talking Newspaper.
Image credits: Charlotte Levy.