Animal welfare activists held a demonstration outside Parliament to call for better animal rights last week.
The protestors also held a two-minutes 'die-in', where they pretend to die, to highlight the plight of live animals who are transported across long distances in often cruel and inhumane conditions in order for production or slaughter.
The protest, hosted by Compassion in World Farming, took place between 12:30pm and 2:00pm on Parliament Square on June 14.
Campaigners demanded that the UK government do more to halt the transport of live animals and to make the most of the opportunities presented by Brexit, which means the trade of live animal exports will no longer be governed by the EU, allowing campaigners more freedom to change the law.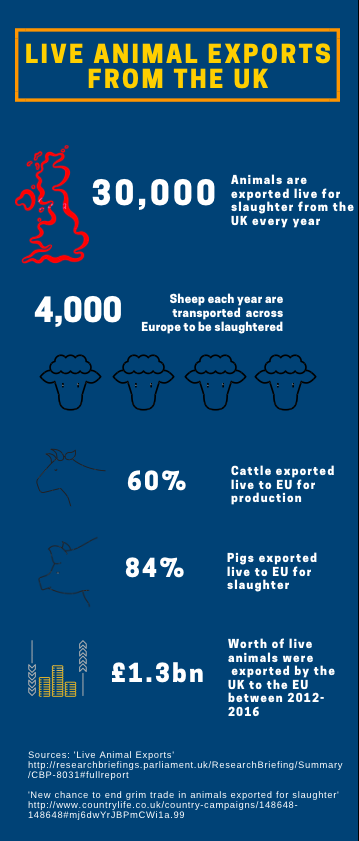 Carrie Brown, 58, a campaigner for Compassion in World Farming said: "Three years ago, thousands of sheep were killed aboard a live transport vessel and they died in disgusting circumstances, trampled to death, they suffocated to death."
Ms Brown was one among many who claimed both the government and many members of the public were unaware of the cruelty suffered by animals during live transport.
Many campaigners welcomed the government's decision to open a consultation on live animal transport and hope more will be done to prevent the suffering of animals.