Harlequins rugby club reached their £100,000 fundraising target for Great Ormond Street Hospital last week.
The money raised will fund a single bedroom in the new respiratory unit within the Premier Inn Clinical Building, due to open in the autumn.
The new unit will allow the hospital in central London to treat even more children with some of the most rare and complex conditions.
Since 2012, the south west London rugby club has supported the hospital through its annual festive fundraiser – Harlequins' Big Game.
The Harlequins Foundation, the charitable arm of the Twickenham-based rugby club, had already raised £40,000 for Great Ormond Street Hospital Children's Charity through two matches – Big Game 7 and Big Game 8.
The remaining £60,000 came from Big Game 9 through various fundraising efforts – culminating in them reaching their mammoth target on Thursday, January 19.
Victoria Hartley, head of The Harlequins Foundation, said: "Great Ormond Street Hospital Children's Charity has been a key charity partner of Harlequins for many years and we are delighted to have secured this money for such an important cause.
"We are hugely grateful to everyone who supported our fundraising."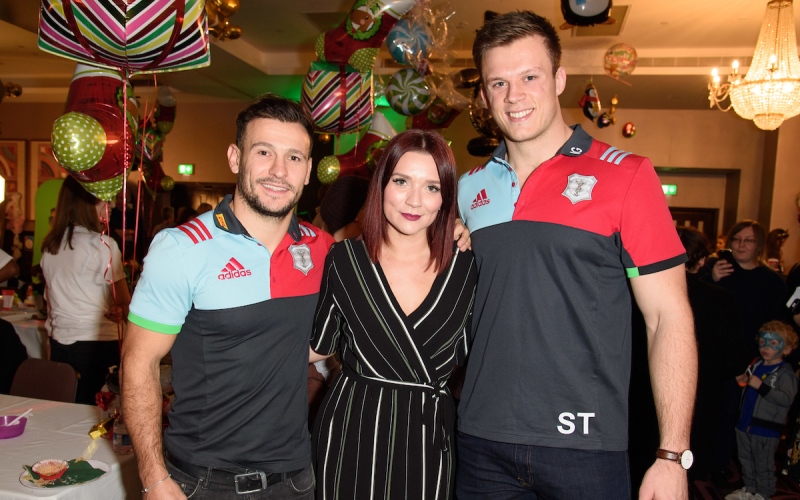 The new building will house a surgery centre, a high-specification respiratory ward and a high-dependency area where the sickest children can be carefully helped back to health.
The bedroom that Harlequins has funded will be on the respiratory ward – the ward will have 24 beds for children with respiratory disorders such as cystic fibrosis, respiratory failure and severe asthma and those with long-term ventilation needs.
The new facilities will provide much-needed space for parents or carers to stay by their child's bedside overnight and will allow more room for children to play and eat together.
Harriet Fairbrother, who has been managing the partnership from Great Ormond Street Hospital Children's Charity, said: "We are thrilled that Harlequins has reached this fantastic £100,000 target.
"The money raised will make a big difference to the young patients and their families at the hospital for many years to come."
For more information on the Harlequins Foundation, visit www.quins.co.uk/community/harlequins-foundation/
Images courtesy of Ash Knotek, with thanks