A kind-hearted Wimbledon man donned wellies and waded into shin-deep water in a bid to clear the flooding caused by severe rain on a blocked drain this morning.
The amateur drainage engineer was armed with a spade and wheelbarrow outside South Park Gardens on Trinity Road in the hope of shifting whatever was causing the blockage.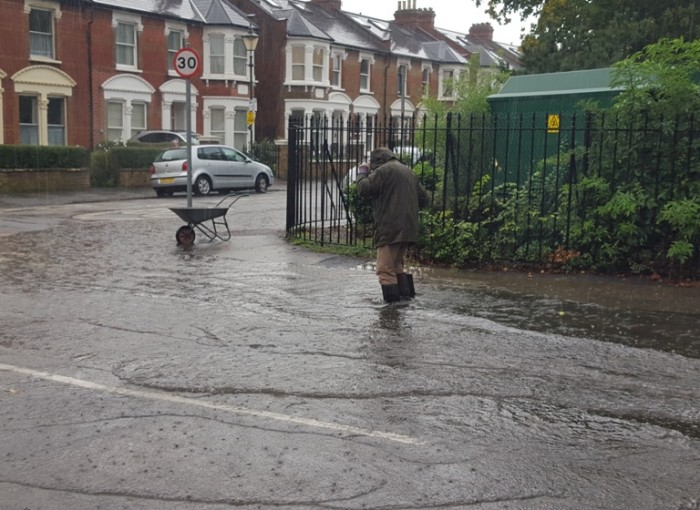 The road and surrounding areas, including Effra Road, experienced a number of ankle-deep puddles which caused traffic to crawl through during rush hour this morning.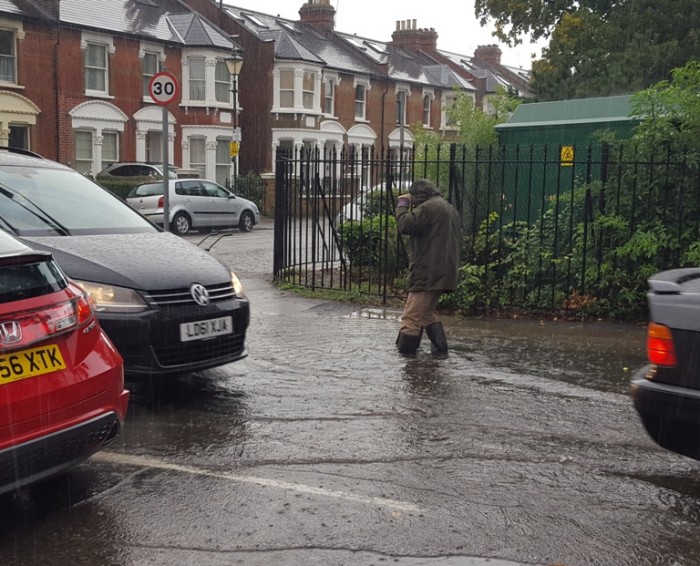 The Met Office hasn't issued any weather warnings but revealed that there will be heavy showers, possibly with hail and thunder, and that some showers will be prolonged.