Aerial fitness can provide extensive health benefits and has inter generational appeal, according to the owners of Wimbledon's Flying Fantastic school.
The school, founded by Edel and Chris Wigan, covers a range of activities from aerial and circus skill classes to silks classes and aerial silk.
Founded in 2011, Flying Fantastic has four schools across London, and the Wimbledon branch has attracted more than 1,500 'flyers' since it opened in 2015.
"We like to think that we're creating real life superheroes, one class at a time," said Edel.
"Not only is it amazing fitness, but you learn a skill. You come away from each class with a new move or a sequence, and a real sense of achievement."
She added: "We believe everyone needs a little aerial in their lives."
Part of aerial fitness' appeal is that it spans generations and anyone can take it up, at any time.
"Everyone can learn aerial," said Edel. "We have mum and baby classes and Mini Flyers classes where we let little ones explore the equipment all rigged close to the floor.
"We've had a 74-year-old do aerial yoga for her birthday this year. And two-year-olds hanging off trapezes, and everything in between."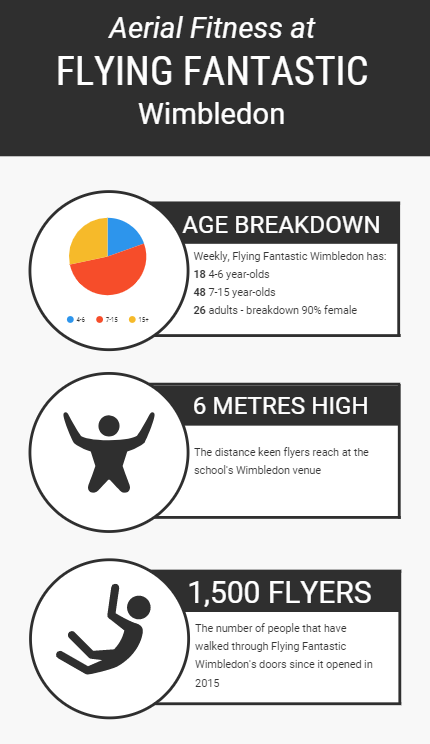 Edel revealed aerial was helpful for good posture, because it offered a unique way to decompress the spine, which could save musculoskeletal issues from developing down the line.
According to Arthritis UK, third of people living in the UK complain of back problems at least once in their life, making aerial fitness an activity with potentially widespread benefits.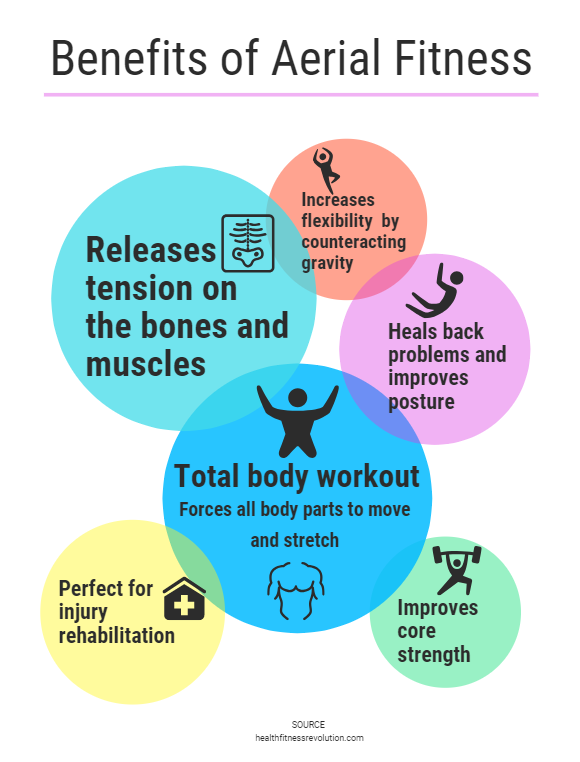 Edel maintained the activity was also great for core strength. "People are always surprised by just how toned and strong you become, and the best bit is that you are so busy getting your limbs in the right place, and trying to work out your right from your left when you're upside down, that you don't really notice the workout you're getting until afterwards."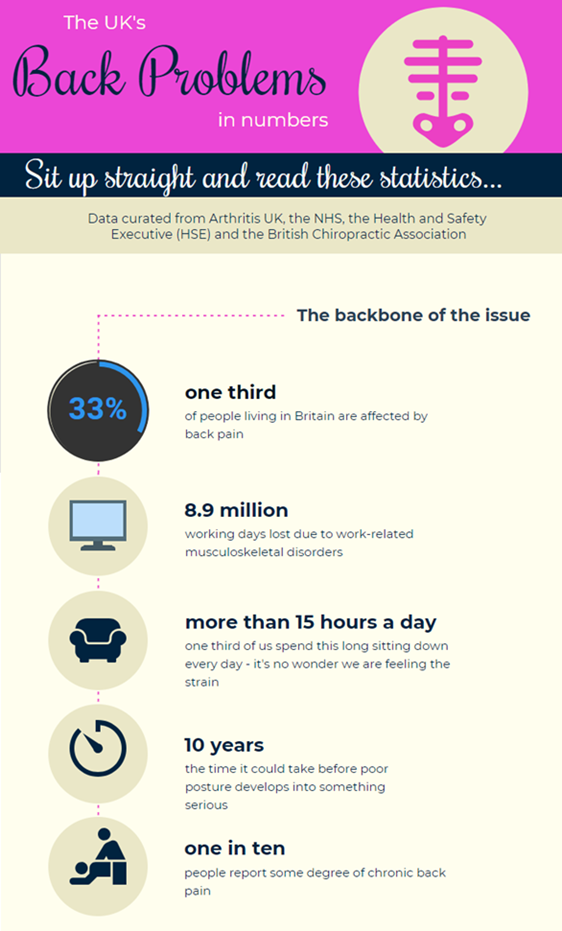 The self-styled 'aerial addict' explained aerial yoga was a great introduction to the activity as it was a gentler form of it, but was great for building strength and muscle.
"Aerial tends to have a 'girly' image," Edel confessed.
"I think this comes from silks looking so pretty. But it's a real challenge and we often have really fit guys who come and are surprised at how hard it can be."