Research shows 75% of people think the welfare of farm animals is important when buying meat and eating out.
According to a poll by RSPCA Assured, nearly half (48.5%) of people think the meat, fish and eggs they buy and eat come from high standard farms when in reality less than 4% of the food produced in the UK comes from farms meeting the RSPCA's higher welfare standards.
Lizzie Rivera, 31, journalist and founder of website 'Because It's Cool – Because It Matters', is helping people make ethical choices by providing information on butchers and food standards across the UK.
Ms Rivera said: "Buying from anywhere that mass produces meat suggests animal welfare is not paramount."
She describes ethical eating as a journey and said a great place to start is by looking for RSPCA Assured and Soil Association labels in supermarkets.
She added that even though all of these products might not have perfect standards they are much better than other meats.
Another easy tip given by Ms Rivera is to reduce the amount of meat you eat during the week and improve the quality of the rest, this could also help with any concerns about spending more on your weekly food shop.
"My aim is to make the ethical choice the easy choice.
"We don't know the truth about how our meat is being produced.
"Standards have to be set from the top, but the power of consumer demand cannot be overestimated."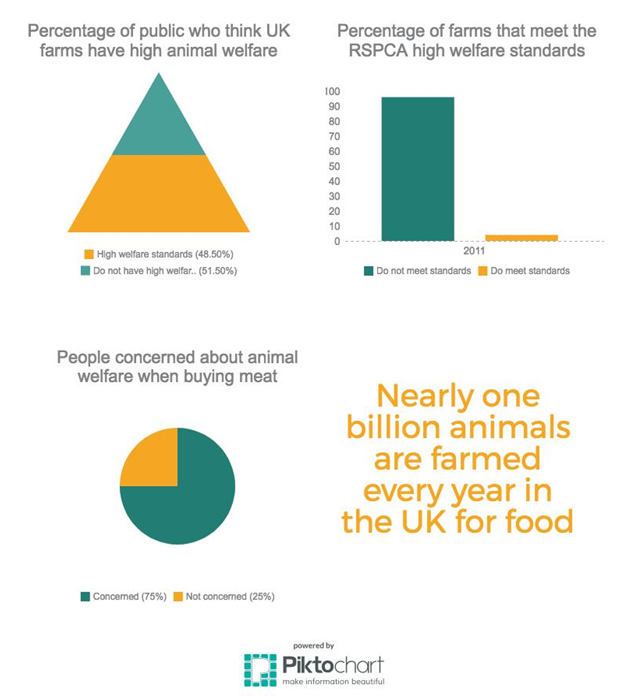 'Because It's Cool – Because It Matters' also recommends restaurants, such as Honest Burger in Tooting, that assure the quality of their meat, making eating out easier.
Honest Burger co-founder Tom Barton said: "Intensive farming is more cost effective but doesn't do the planet or the beef any good.
"We use small farms, with full traceability for a better taste and less damage to the environment."