He's flying the flag for south-west London – and Kjetil Mørland is determined it won't be a case of nul points for Norway at Eurovision.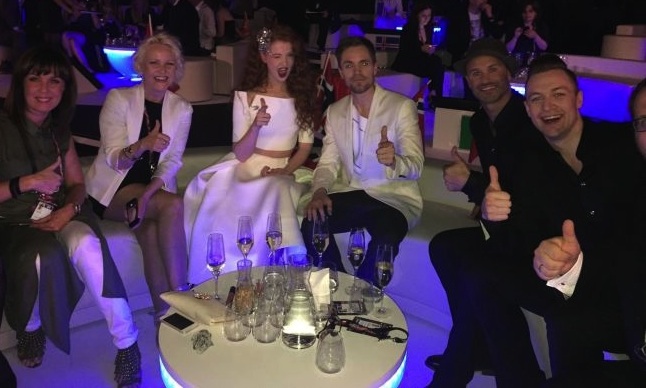 The former Kingston University student progressed to this weekend's Grand Final after finishing in the top ten of last night's second semi-final in Vienna.
Mørland, 34, and partner Debrah Scarlett's performance of A Monster Like Me is considered a strong outsider, though it's Sweden, Russia and Italy who are most strongly fancied to win the 60th edition of the much-loved and much-mocked song contest.
They will be the ninth of the 27 finalists to perform on Saturday, while United Kingdom entry Electro Velvet is drawn to perform in fifth.
"We are just so relieved and happy to be in the final, we want a big performance now and we are really very excited," said Mørland at last night's semi-final winner's press conference.
"It's great if people from the UK are behind us as well, I spent many years living there and I feel very connected to the UK."
Asked about what the 'something awful' referred to in the song's lyrics, he added: "The song is about accepting people how they are, no matter what happened in the past.
"It's about facing your inner demons and the dark secrets that haunt you."
Norway has the dubious honour of having lost more than any other country in the history of Eurovision, having come last a whopping 11 times.
Although Great Britain is still licking its wounds from Jemini's infamous 'nul points' performance of Cry Baby back in 2003 Norway has faced the humiliation four times in 1963, 1978, 1981 and 1997.
Pictures courtesy Eurovision