Small business owners held a pop-up market in Putney today to raise money for families who rely on Hammersmith and Fulham Foodbank.
Emily Reed, 47, set up the event in St Mary's Church in an effort to save children in Hammersmith and Fulham from going hungry during the fast-approaching Easter holidays.
The foodbank claims to be the busiest in London, having fed more than 11,000 people last year.
Ms Reed said: "This is very close to my heart, I can't imagine as a parent not being able to feed my own children.
"These are parents who depend on the school dinner system at the moment during term time.
"It doesn't seem imaginable in this lovely part of south west London that this is on our doorstep."
Plenty of the businesses taking part were no more than six-months to a year old and for some business owners this was their first ever pop-up experience.
Jewellery maker Meena Valambria, 40, from Putney High Street said: "It's brilliant.
"It's the first time I've heard of it so it's good that we can support it now.
"I'm local so it means something."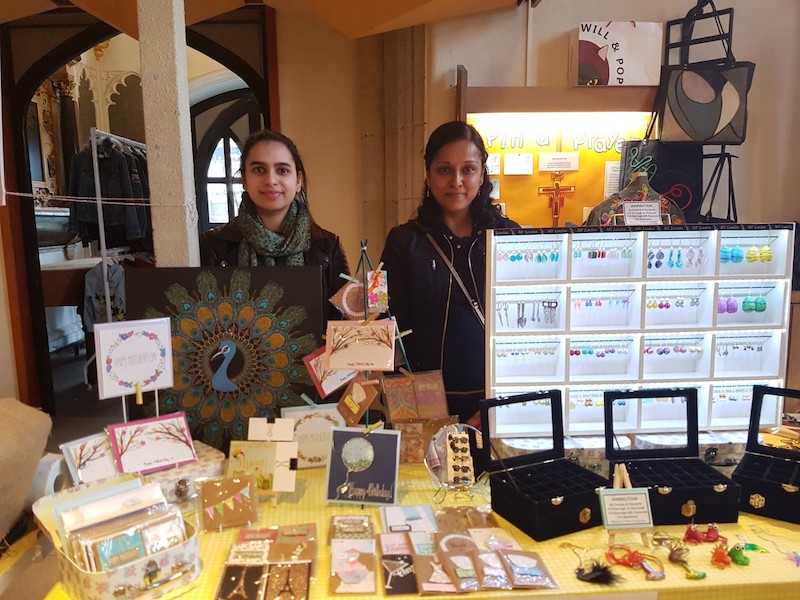 JOINING IN: Small business owners Meena Valambria, 40, and Mehna Gajjar, 20.
Hammersmith and Fulham Foodbank chief executive Daphine Aikens, 51, revealed that the foodbank has seen a massive general increase in use over the last year.
She said: "This year we'll be feeding significantly more people and about a third of those will be children.
"Without us, what does a mother do when she can't feed her baby because she can't afford formula milk?"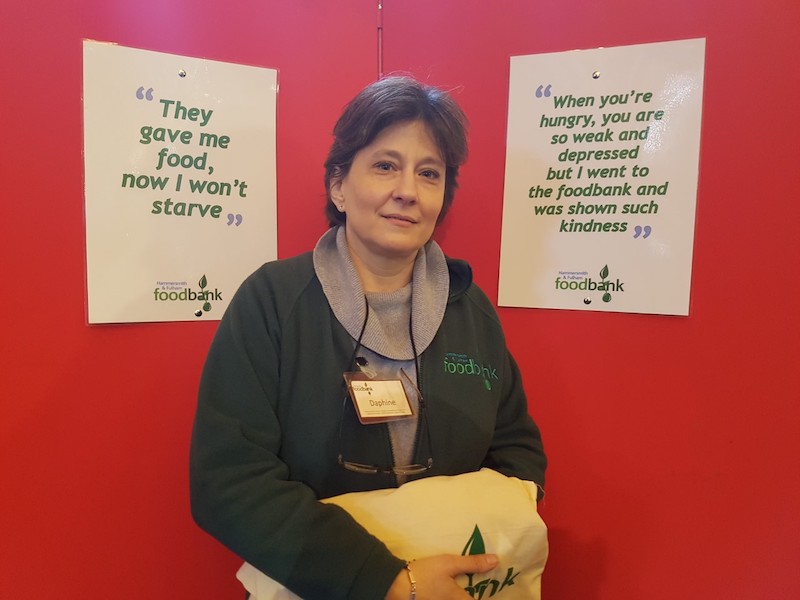 A HELPING HAND: Daphine Aikens of the Hammersmith and Fulham Foodbank
Before Ms Reed and her team kickstarted today they had already raised more than £2,000.
Paired with the stall charges to businesses and the raffle tickets they sold, a charitable trust is willing to match their total which means they can double whatever they raise today.