Arsenal ladies star Casey Stoney and Wimbledon MP Stephen Hammond were along those celebrating Endeavour Youth Club's 65th birthday in Morden on Saturday.
To commemorate their achievements since their establishment in 1951, Endeavour Youth Club invited dignitaries, alumni and the public to a free exhibition last weekend.
The event showcased photos and memorabilia of the club's history and work in the community, alongside a very special performance from their drama group.
Nick Skilton, Endeavour Youth Club manager, said: "We had a great turn out of ex-members who came back to see the club and reminisce over old photos and videos of their time at Endeavour.
"They also had the chance to speak to current members about how the club has evolved and the activities and opportunities we provide local young people today.
"Our drama group put on a fantastic show for the guests which was well-received by all."
Arsenal ladies defender and Endeavour Youth Club alumnus, 33-year-old Stoney, was just one of the many old faces who popped in to celebrate.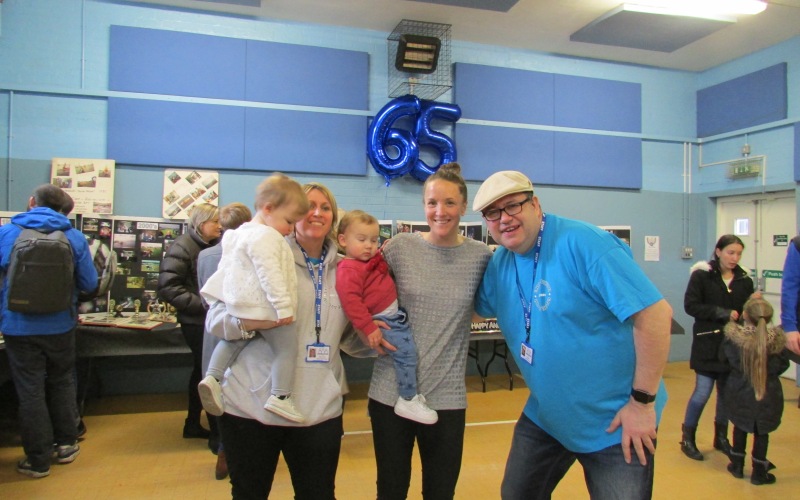 REMINISCING: Stoney caught up with some old friends
Mr Skilton said: "What became apparent throughout the day was how much the ex-members missed the club and what fond memories they have of their time at Endeavour."
#HappyBirthday @EndeavourYouthC #Morden, celebrating 65 years with #openday today: https://t.co/Cynfi3vFol pic.twitter.com/j2mGqgfvWo

— Mumsnet Merton (@MumsnetMerton) March 19, 2016
Merton councillor David Williams and Wimbledon MP Stephen Hammond showed their appreciation for the hard work the club does.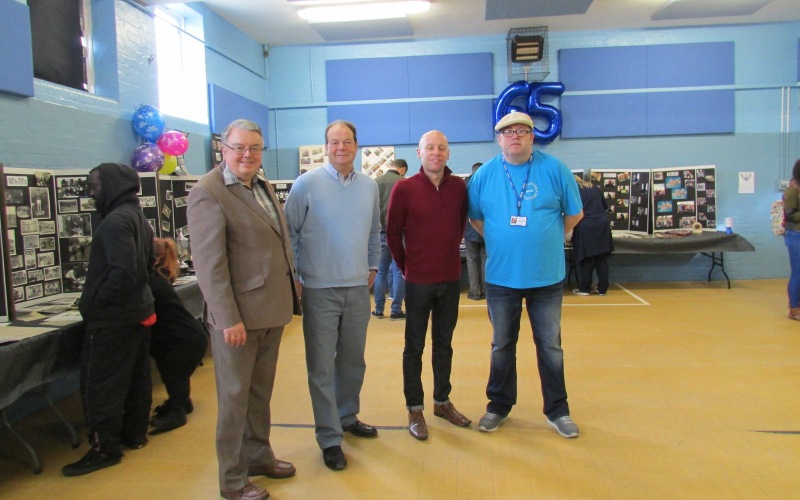 L-R: Mr Williams and Mr Hammond spoke to Endeavour chairman Leon Trowbridge and manager Mr Skilton
Providing a safe environment for young people to enjoy activities including sports, music and drama, the club aims to help young people achieve their physical, mental and spiritual potential.
Mr Skilton said: "One particular alumnus who attended the event reflected on the impression the club made on his youth, he said that the activities and family feel of Endeavour prevented him from getting into all sorts of trouble on the street.
"His comment sums up exactly what we aim to achieve at Endeavour, guiding young people along the right path and helping them develop into positive role models in the community."
The club is funded through the Local Authority Youth Service with support from Charitable Trusts, donations and fund raising.
Images courtesy of Endeavour Youth Club, with thanks