Protesters took to Southwark streets on Wednesday two days after Sadiq Khan approved plans to demolish the Elephant and Castle shopping centre.
Residents gathered outside the Southwark council offices to protest property firm Delancey replacing the shopping hub with a new development, including nearly 1000 flats.
Speakers expressed concern over the development potentially pushing out Elephant and Castle's Latin American community and harming independent traders facing an uncertain future.
Some also said there should be more social housing — fewer than one in eight planned flats will be socially rented.
The small crowd, including members of campaign groups Latin Elephant and Up the Elephant, carried signs saying 'Stop the Elephant development', 'Defend the traders' and 'Homes for people, not for profit'.
Southwark Defend Council Housing chair Tanya Murat said: "We are a whole fantastic diverse community, and we have solidarity and we have the numbers."
But not everyone is optimistic. Manager of Elephant and Castle hardware shop Price Busters, Amul Patel, said: "It won't make a difference. They have been protesting such a long time."
Speaking about the diversity of his neighbours, he said: "People ask me where I work. I say the United Nations of Elephant and Castle.
"This will change the area. Everyone who used to live here — suddenly they're all gone. It will kill this area."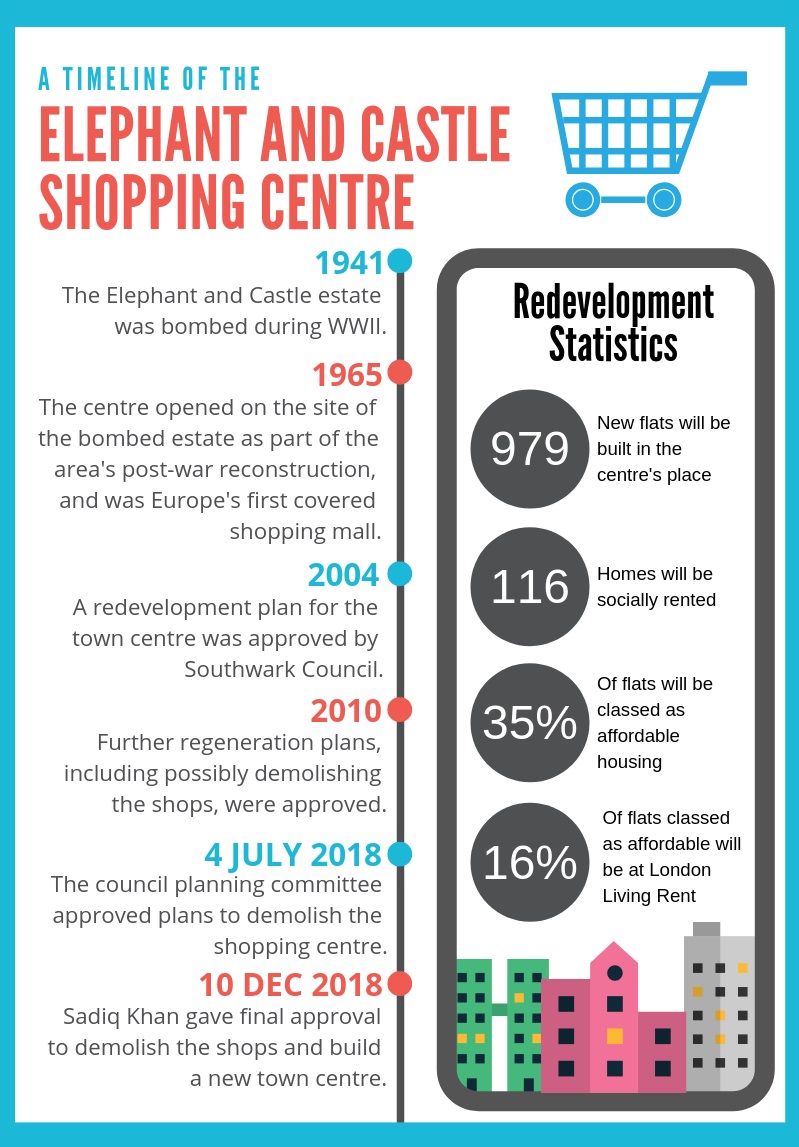 Labelled by some as Europe's first shopping mall which opened in 1965, the centre contains over 60 outlets and an outdoor market.
Delancey's proposals include demolishing the shopping centre, the disused Coronet Theatre and London College for Communication buildings.
In their place will be residential flats, a leisure space, a shopping area, office space, new university buildings and a new tube entrance.
There are plans for temporary space to be provided to shop owners in Castle Square, and the council will provide a relocation fund of £634,700 for businesses.
Southwark councillor, Johnson Situ, said: "The plans for the shopping centre will deliver a new town centre, together with new homes and jobs, and crucially support transport infrastructure in a heavily congested area.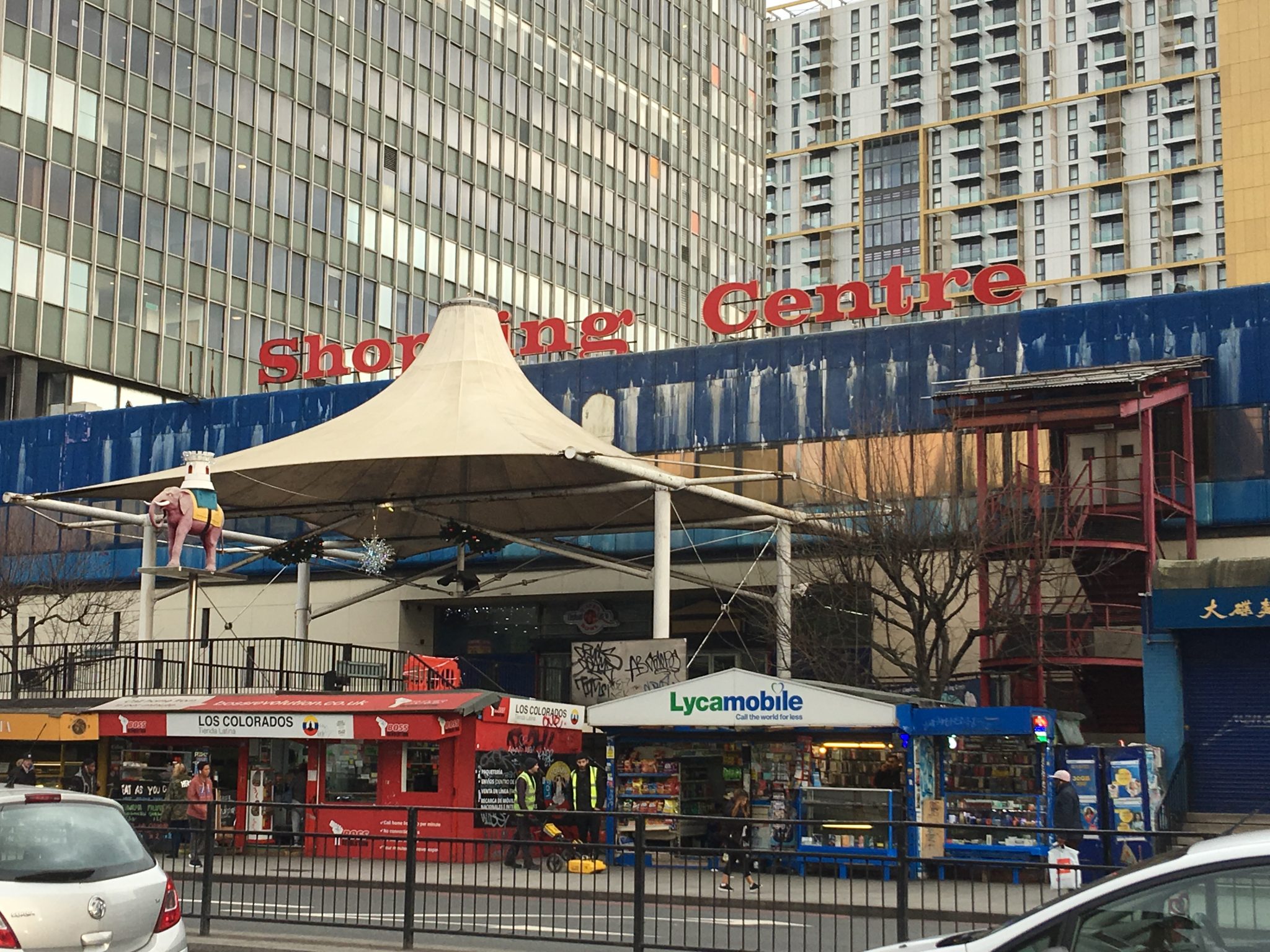 UNDER THREAT: Elephant and Castle shopping Centre houses a variety of stalls and facilities.
"However, we also recognise the concerns raised by local people and the traders in the centre in particular, which is why the council pushed the developers to guarantee more retail space is affordable.
"We will continue to respond to the concerns raised by some local residents about aspects of the plans, and work with our residents, businesses, local councillors and the developer to ensure the new development works for local people."