Sadiq Khan announced new funding for organisations supporting victims of hate crime yesterday, as part of his campaign to tackle hate-based incidents in London.
The £250,000 package aims to unite communities, celebrate the capital's diversity and promote mutual respect and comes as part of his 'London for Everyone' campaign.
The Community Alliance To Combat Hate (CATCH) partnership will receive £155,000 and the Mayor's Shared Endeavour Fund £75,000 to extend their work in the capital.
An additional £20,000 will go to the Hate Crime Community Resilience Project to help organisations in Jewish and Muslim communities better support hate crime victims.
Khan said: "London's greatest strength is our diversity and we simply wouldn't be the city we are today without the input, energy and experiences of everyone who lives here.
"In times marred by division and fear, I am committed to seeing Londoners respond with unity and in hope."
CATCH, a partnership of eight organisations which supports victims of all forms of hate crime, will prioritise funding their partners that support victims of anti-Semitism and Islamophobia, the Community Security Trust (CST) and Tell MAMA.
This is in response to the spike in hate crime Jewish and Muslim communities in London have experienced since Hamas' attacks on Israel on 7 October.
A kosher restaurant was smashed in Golders Green and a Palestinian takeaway reported a surge in threatening calls in the weeks following the terrorist attack.
The Alliance will receive this funding in addition to £2m it already received from the Mayor's Office for Policing and Crime, which has helped it reach more than 3500 hate crime victims annually.
Dave Rich, CST Director of Policy, said: "For the past six weeks London's Jewish community has been on the receiving end of an unprecedented record spike in anti-Jewish hate crime that ought to be roundly condemned by all Londoners.
"It threatens to pull apart the fabric of our city and undermines the shared values that make London what it is today.
"The support and solidarity of the Mayor, shown in practical terms through the CATCH programme, not only provides practical help at a time when it is really needed; it sends a message to all that hate should have no place in London."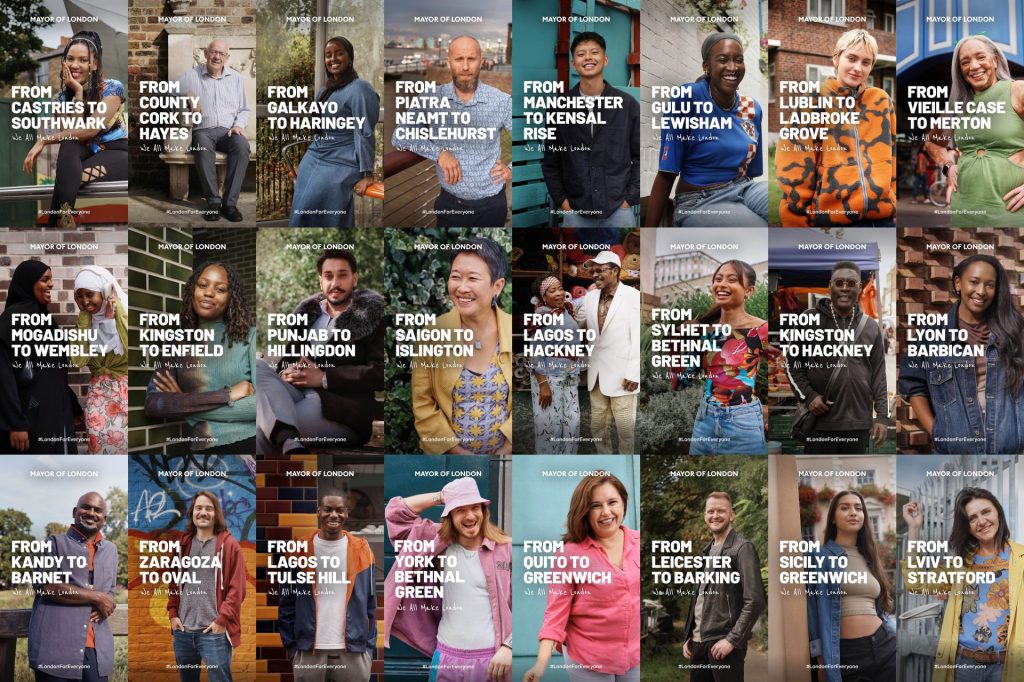 Iman Abou Atta OBE, Tell MAMA Director, said: "The last five weeks have been difficult around the spike in anti-Muslim hate that has been reported into Tell MAMA.
"We know that such hate affects the mental, physical and emotional health of individuals and it also affects their sense of self and identity which also have longer term implications for people's well-being.
"We value and thank the Mayor for his continued support in ensuring that hate crime reporting work is supported and we know how much this ensures access to justice for victims of hate."
'London for Everyone' campaign posters will be displayed across the Transport for London (TfL) network from Friday 24 November, as well as online.
Image Credit: Rehan Jamil from Flickr