Two friends from Balham are set to cycle the length of Britain to raise money for charity.
Chris Alcock, 56, and Simon Hawkes, 53, will be cycling from the bottom to top of Great Britain to raise money for Macmillan Cancer Support. 
The duo, who refer to themselves as the 'Balham Old Gits', are taking on a 970 mile cycle trip organised by Deloitte Ride Across Britain 2021, starting on September 4.
With eight months of training under their belts and just over two weeks until the challenge starts, Chris and Simon spoke about their decision to sign up.
Chris said: "I lost my wife a couple of years ago to cancer, and a year or so before that I lost my sister, so the charity is quite dear to my heart.
"We wanted to do something to raise some money – this is a brilliant cause and unfortunately I have links to cancer, so why not do it for them."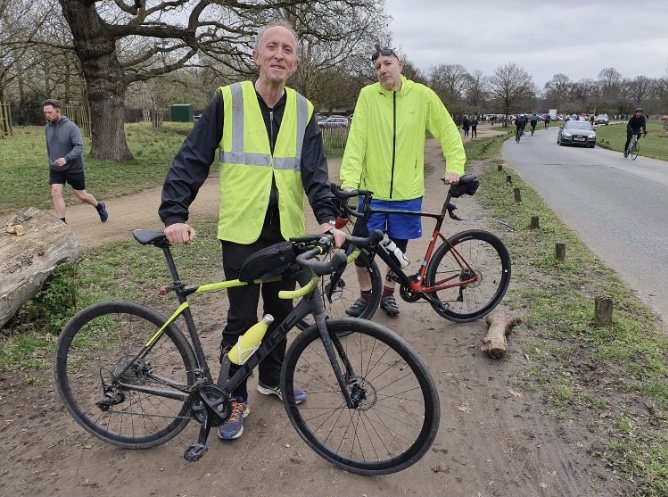 The route begins at Land's End, Cornwall, and finishes at John O'Groats, Scotland, requiring Chris and Simon to cycle around 105-120 miles per day.
They predominately train in Richmond Park getting up every Saturday at 5am to cycle 100 miles in preparation for the event.
On choosing cycling as a way to raise donations, Simon said: "I thought we just needed a bit of a challenge.
"So I was googling and saw it as an option and it seemed impossible to do, so we started training in January on old heavy bikes."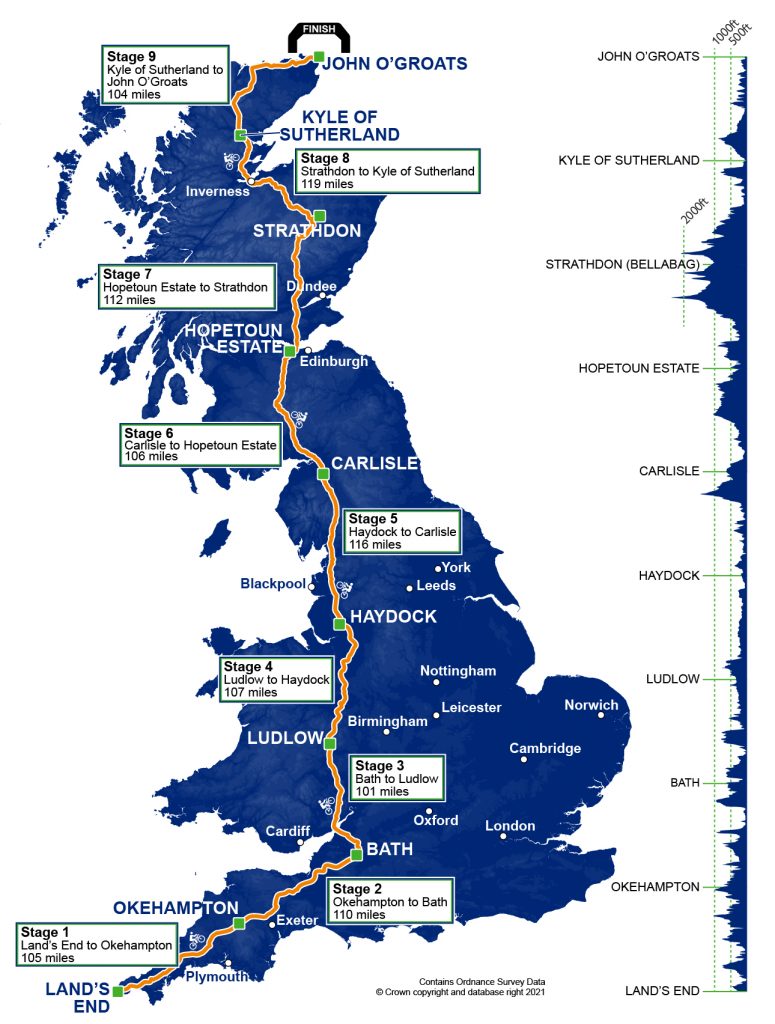 The two reflected on their training, relaying the highs and lows of their journey.
Chris said: "There was a moment – I was in the leafy highways and byways of Surrey on a Saturday morning and I was going down a country lane, feeling good.
"The sun was dappling through the foliage and I thought this is such a great way of spending a Saturday morning – and then I got a puncture."
He added: "We have had quite a few scrapes and mishaps, but it's all part of the training isn't it.
"As well as raising money for a good cause, and getting fit, which I need to do, it should be fun as well.
"If it's not fun, then what's the point in doing it."
Chris and Simon have currently raised 37% of their £10,000 donation target.
Chris said: "So any lottery winners out there, you know, burning a hole in your pocket, you know where to donate."
Donations can be given through Chris and Simon's JustGiving page, where you can also see updates of their journey.
Featured image credit: "John O' Groats sign" by Auz is licensed with CC BY-SA 2.0 (Creative Commons).