A teenage model who made her catwalk debut at Paris Fashion Week just two months before her GCSE exams bagged an impressive 3A*s and 7As.
Olivia Mason Pearson sat her GCSE exams just eight weeks after making her debut modelling for Balenciaga under creative director Alexander Wang.
She was signed by agency Select Model Management after being spotted in the street last October.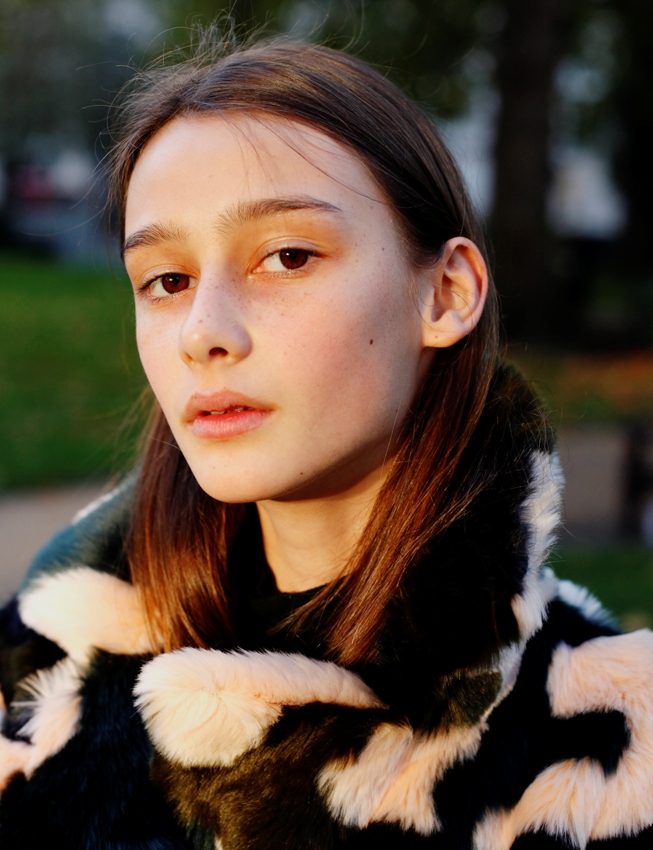 SUCCESS: Olivia is one of many Putney High School students celebrating (© Select Models)
Speaking today, she said: "I had to be organised to ensure I covered all of my GCSE classwork and revision but it was great to be part of such a high profile show for an iconic brand."
Olivia isn't the only student celebrating today as 87% of entrants achieving A* or A grades.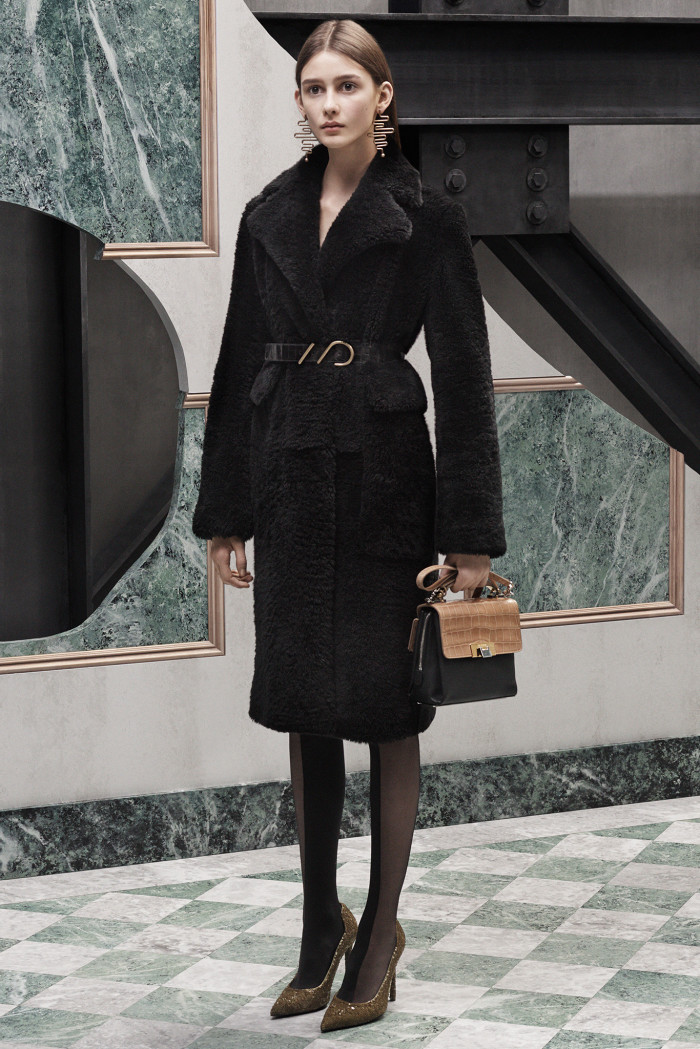 MODEL RESULTS: Olivia sporting Balenciaga fall wear (© Select Models)

Around  58% per cent of girls secured at least 10 A* or A grades, with 10 girls achieving 10 A* grades.
Putney was seeing double at the celebrations as no fewer than three sets of twins collected their results – Phoebe and Rosanna Codrington, Eleanor and Lydia Tsoukkas and Clara and Martha Finn.
Clara was also one of nine Putney students to achieve all A* grades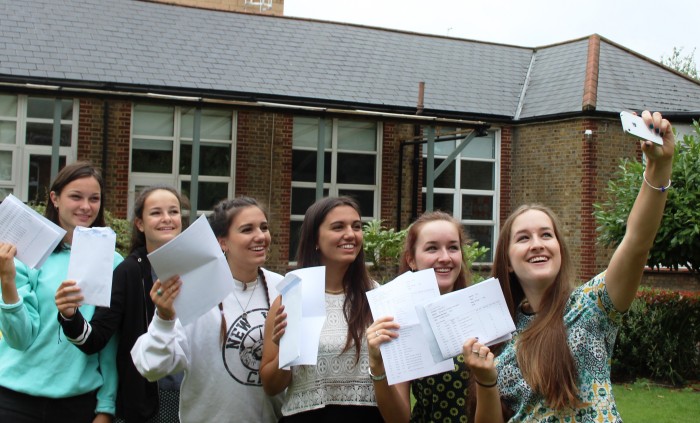 SEEING DOUBLE! Three sets of twins scoop outstanding results

All 20 of the Chinese Mandarin entries achieved an A* grade, more than two-thirds of English Literature results achieved A* grades with 90% A* or A grades for French and German, and 87% for Spanish.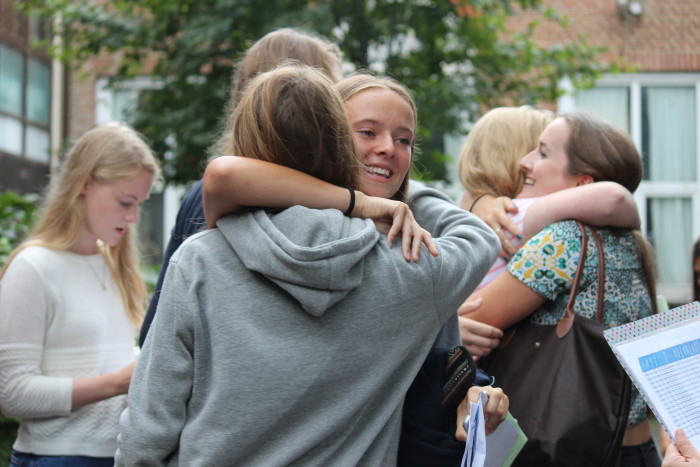 SMILES ALL ROUND: Pupils celebrate after receiving their results

Headmistress Suzie Longstaff said:  "I am delighted for our students.
"These strong results reflect the sheer depth of ability and breadth of interest across the full range of subjects from Maths and Sciences to Languages, Humanities and the creative subjects."
Featured image courtesy of Select Models, with thanks