Cash-starved Kew Gardens has secured a lifeline £130 million in government funding to allow it to catch up on 'decades' of under-investment and preserve its status as a world-renowned centre for plant research.
Last year a funding gap of £5.5 million threatened the world-class research at Kew and despite one-off payments from the government left them facing a funding crisis from April of this year.
Environment secretary Liz Truss has guaranteed the 257-year-old gardens that its £20 million annual grant will not be cut for at least the next four years – allowing it to plan for the future.
Kew has also been awarded £50 million to spend on maintenance, repairs and other capital projects across the same period.
Kew Gardens senior press officer Tarryn Barrowman said: "We are pleased with this positive settlement as it provides us with a period of stability so we can continue to grow our self-generated income and deliver our ambitions for Kew over the coming years."
She added the funding gives Kew Gardens certainty allowing them to plan additional charitable and commercial events to raise funds to improve their infrastructure.
She said: "The plans will allow us to deliver ambitious improvements in our science, conservation and visitor-facing activities, which will allow us to achieve our mission of being the global resource for plant and fungal knowledge."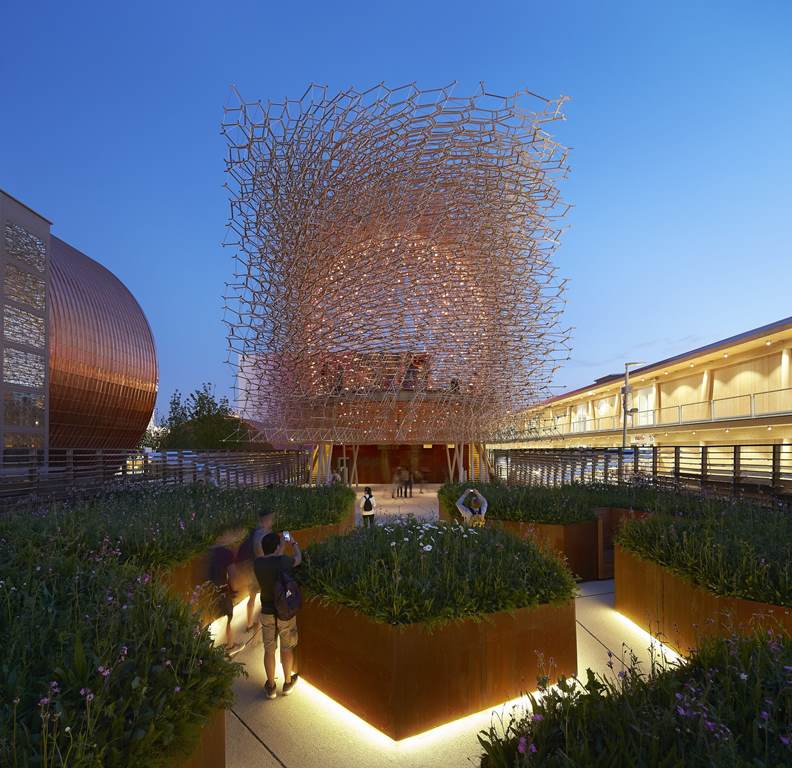 BEE-AUTIFUL: The Hive is inspired by scientific research into the health of bees
Currently Kew raises 55% of funds from philanthropic donations and commercial ventures such as entry fees, 'Christmas at Kew', which attracts around 170,000 visitors, and receives the rest of its income from the government.
Kew also manages a second botanical garden site in Wakehurst, Sussex.
Tarryn added: "We aim to grow the visitation to Kew Gardens and Wakehurst through making both sites even more interesting and enjoyable to our visitors, including a new Children's Garden."
Director of the Royal Botanic Gardens, Richard Deverell, said that the stable funding commitment will reduce the gardens' dependence on government funding, and that it was a 'turning point' for Kew and the end of the period of financial volatility.
He added that this was a vote of confidence from the government.
The full potential of the gardens in beginning to bloom with Kew publishing the world's first report on the State of the World's Plants, which will now be produced annually.
It will also be accompanied by the world's first international science and policy symposium on world plant status.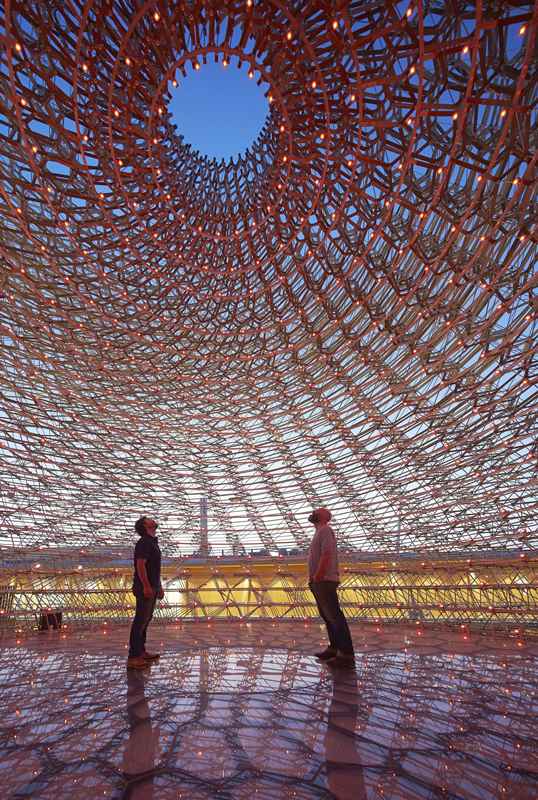 AWE-INSPIRING: The Hive is only around until November 2017
Director of science at the Royal Botanic Gardens, Kew Professor Kathy Willis said that while we already have a state of everything from birds to agriculture to antibiotics, plants are a glaring and essential omission.
She pointed out how great an importance plants are to our lives – from food to medicines to clothing and climate regulation.
The report will provide a crucial 'baseline of understanding' from which the knowledge effort can bloom and is a vital first step in filling the crucial gap in the world's knowledge.
Taking a year to produce, it has involved the dedication of more than 80 scientists.
Tarryn said: "We hope that it serves as a reminder to everyone of why we should all value the plant kingdom.
"It illustrates the impact that humanity is having on the crucial life support mechanism that plants provide.
"The report is a call to action from all across the international science, conservation and policy communities to come together and to ensure that the state of the world's plants improves in the future."
The first annual State of the World's Plants highlights how, amazingly in a globalised world, we are still discovering over 2,000 new species every year, punctuating how much of the plant kingdom is still yet to be explored and discovered.
Highlights from the report include the largest and heaviest of all the new species described, Gilbertiodendron maximum, weighing in at an estimated 105 tonnes.
The tree was found in the Cameroon-Congolian rainforest, and is a critically endangered plant.
On the other side of the world in Brazil, a new insect-eating plant, Drosera magnifica, was also discovered.
The species, which grows to 1.5m, is only known to grow on a small mountain top in Minas Gerais.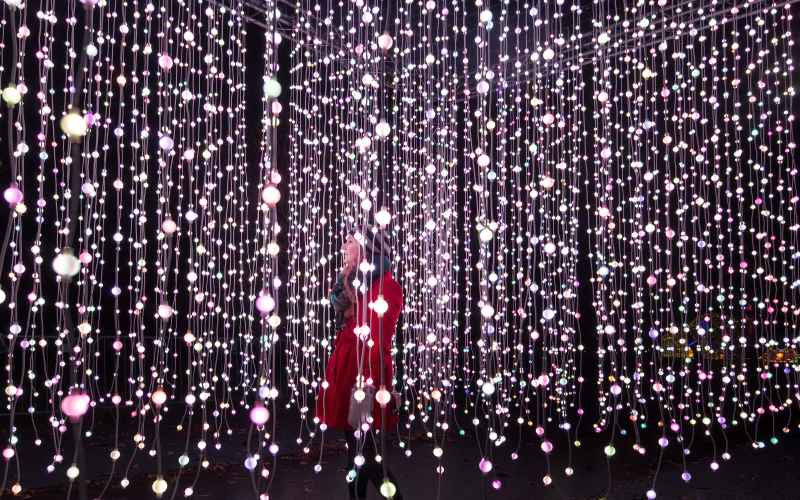 MAGICAL: Christmas at Kew Gardens
Ironically, it was first noticed on Facebook, when a sundew specialist botanist was viewing photos taken years earlier by an orchid hunter.
Kew Gardens contains the largest collection of living plants on Earth.
It has been described by Sir David Attenborough as 'the premier botanical gardens in the world'.
In March 2015, the Commons Science and Technology Committee of MPs lambasted the government financial management of Kew as a 'recipe for failure'.
At the time Kew Gardens received no regular funding, only ad-hoc one-off payments that made the gardens unable to plan for the future.
The gardens had been brought to its knees by a perfect storm of Department for Environment, Food and Rural Affairs (DEFRA) budget cuts, reductions in grants from Kew's main charitable partner, and rising staff costs.
Images courtesy of Kew Gardens, with thanks