A 12-kilo monster moggy has arrived at Battersea Dogs & Cats Home weighing THREE TIMES its recommended weight.
Concerned staff are now desperately trying to help the morbidly-obese puss shift the pounds ahead of Christmas.
The eight-year-old tabby and white mogzilla, named Texas after America's infamously larger-than-life state, was heaved into the world-renowned rescue centre last month weighing 26 pounds.
SuiLi Weight, Battersea's Cattery Team Leader, said: "Many people may be starting to think about losing a few pounds in the countdown to Christmas, but for Texas this really is a very serious health issue he's battling.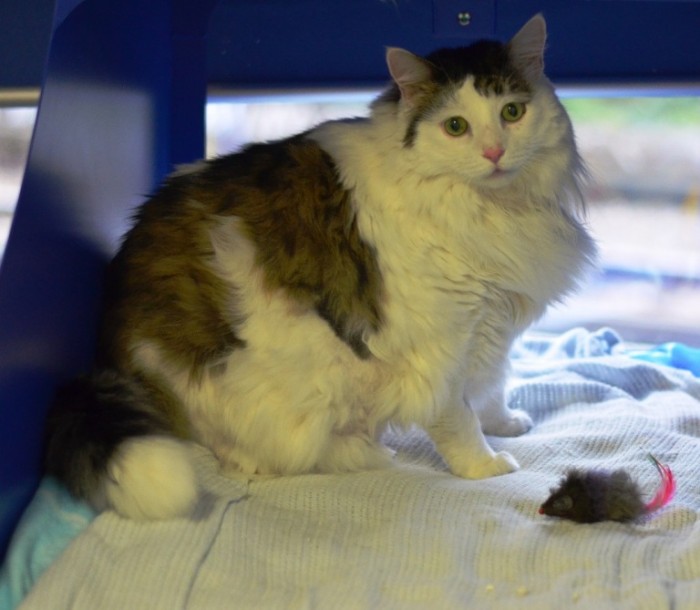 "At Battersea we take in around 3,000 cats every year, so we see cats of all shapes and sizes, but Texas is by far the biggest cat we've ever seen.
"We have had to specially kit out his pen with a double staircase up to his bed and extra bedding to make sure he is comfortable.
"Some people might think it's funny to see a cat this big but it is in fact extremely sad to see an animal which is suffering so badly."
Battersea staff were stunned to see the size of domestic long-haired cat, which proportionally would weigh the same as a 41stone middle-aged man.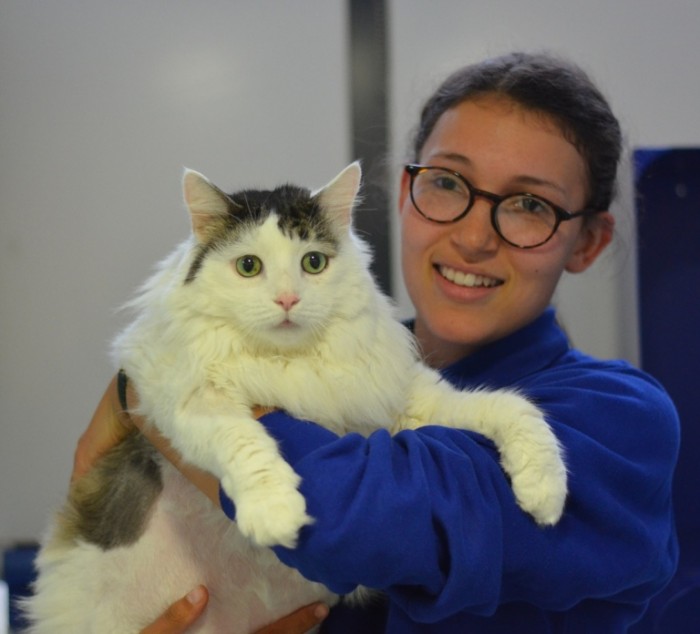 Texas was brought into Battersea because his owner passed away and has been put on a weight loss programme to help him shift the pounds.
He has now been moved to a home with foster carers where he will have more room to move around and exercise.
SuiLi added: "Overfeeding your cat is a form of cruelty, you may think you are showing it love by giving it treats and feeding it human foods, but it's in fact an incredibly cruel thing to do in the long run."
If you would like to rehome Texas from Battersea's cattery, call us on 0843 509 4444 or visit www.battersea.org.uk