As the Queen's coffin made its way from Westminster Abbey to her final resting place, the public lining the streets of The Mall to watch the procession gave their reactions to the day's events.
Peter Brown, 59, came from Bath this morning to paint the crowds along the Mall, and he was struck by the mood of the audience as the procession went past.
He said: "There was a real kind of reverence. There's so many people here. It's lovely, and really interesting.
"When everything came by, it was really weird, there was a mix of acceptance and memory."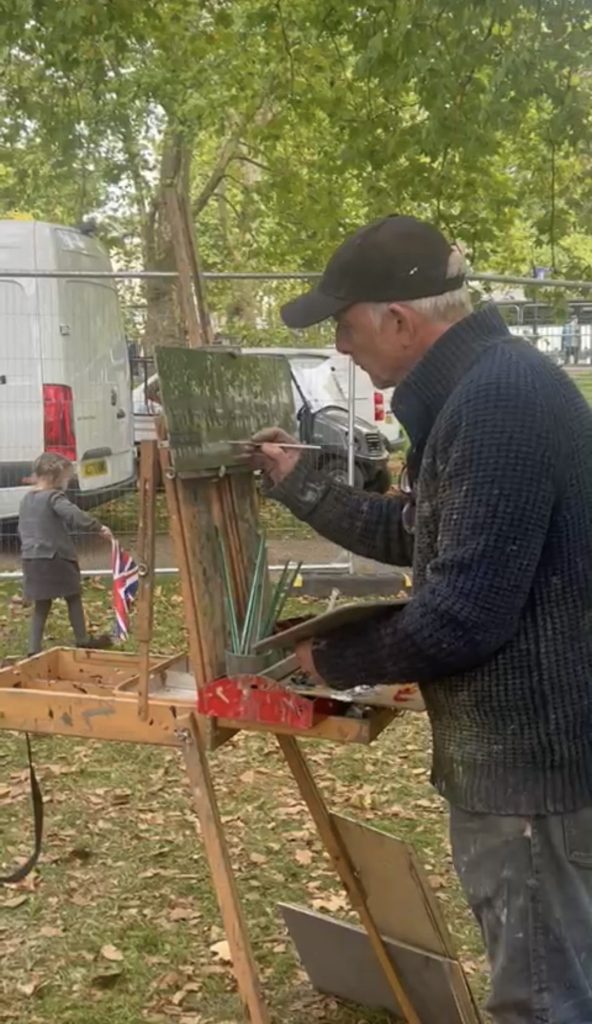 Mother and daughter Alison and Eleanor Craven, who made the journey down from York to arrive in London at 3am, described a similar atmosphere.
Alison, a retired NHS worker, said: "It was chilly overnight, but everyone was really friendly. This morning the police came and chatted to us until others turned up."
They were particularly impressed with the precision of the armed forces that were part of the procession.
Alison added: "We were blessed to see the Royal Family go up to the Abbey. That was fabulous. We had speakers and heard the whole of the ceremony. Every minute detail was perfect. It was a really special day.
"We always wanted to see a royal event, and be a part of history. This is definitely the way to do it."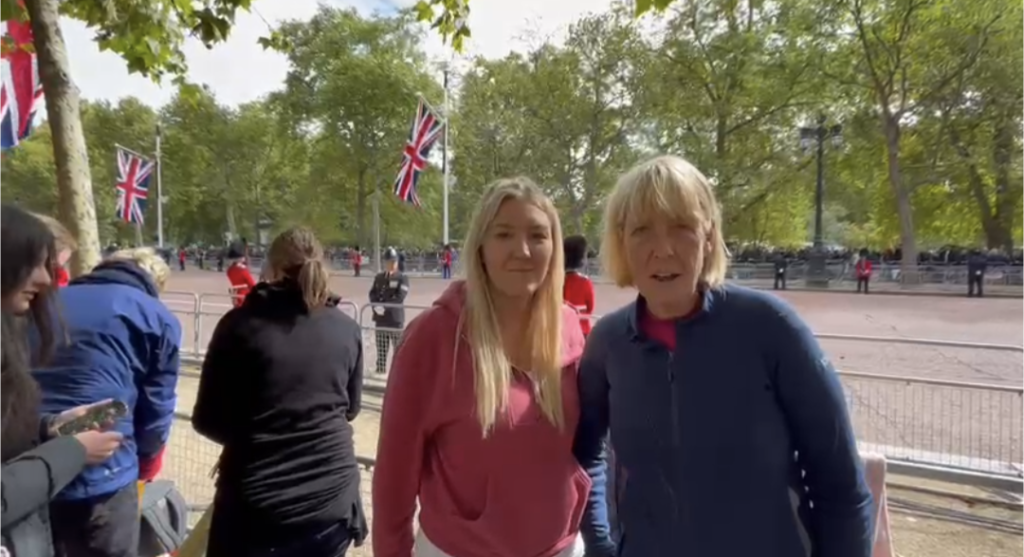 For others, the experience was both exciting and humbling.
Alexandria Dowson, 36, moved to London from Tasmania seven years ago, and works as a schoolteacher.
She was asked by her 90-year-old grandmother to take photos of the funeral for her, as she was unable to make it herself.
She said: "It was really impactful because they're almost the same age, and she's been there the whole time my grandmother has been alive. It's like they've grown up together.
"It's had quite an impact on how she thinks about her own mortality, it's been quite grounding for her."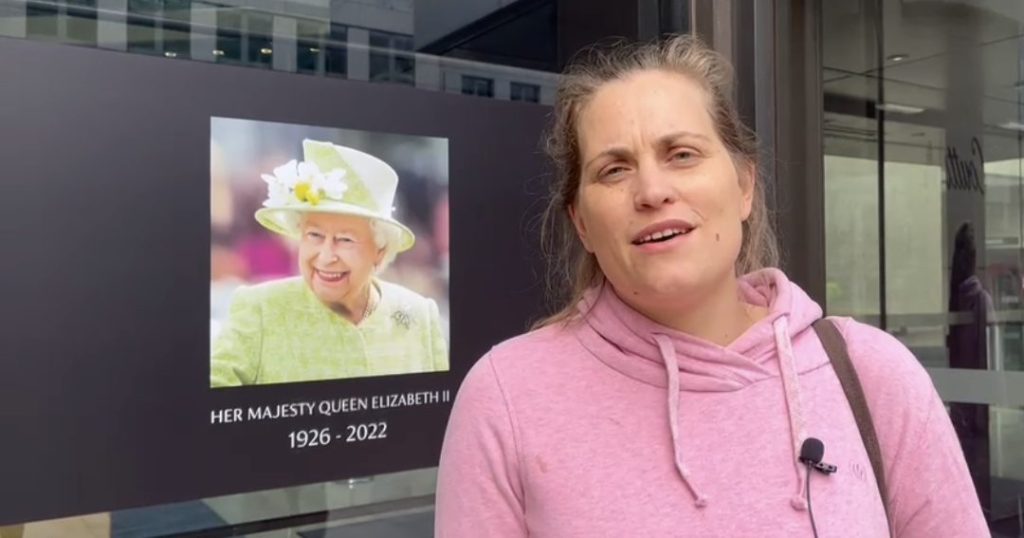 Sinnaiya Sathiyasivam, 44, felt he spoke for many when he was asked what the Queen meant to him.
The bus driver and former Sri Lankan soldier said: "She's our icon. We will miss her and love her. I'm thankful for how she took me in and looked after me.
"The Queen has done a lot of things that weren't right, but everyone has done both good and bad things in the past. We all have, we're all human."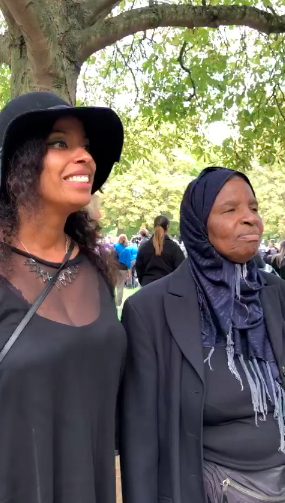 Muna Elliot, 45 who works in a coffee shop in Windsor, and her mother Amna Elliot, 72, retired, both live in Windsor.
Her mother, Amna, said she has lived in Windsor for 40 years, and she saw the Queen walking around "many times".
Mina and her mother said: "She's close to us. She's like a neighbour. And she was a lovely person."
You can follow the day's events here.
Image Credit: Molly Pavord