The enormous flood that swamped a 150 metre stretch of New Malden High Street after a water main burst last night has subsided.
Thirty fire fighters waded on scene alongside police at 6.50pm last night to protect businesses and help residents bail water out of their homes on Alric Avenue.
.@MPSKingston have cordoned off an enormous #flood by #NewMalden station. pic.twitter.com/i83zXFQVHf

— Greg Wilford (@Greg_Wilford) June 18, 2015
Fire fighters at the scene said they believe three 70-inch water mains and one 40-inch water main may have burst, causing a huge flood with a depth of 4ft to collect under the bridge at New Malden station.
A Fire Brigade spokesperson said they were working with Kingston MPS to prevent an escalation of the damage to other properties.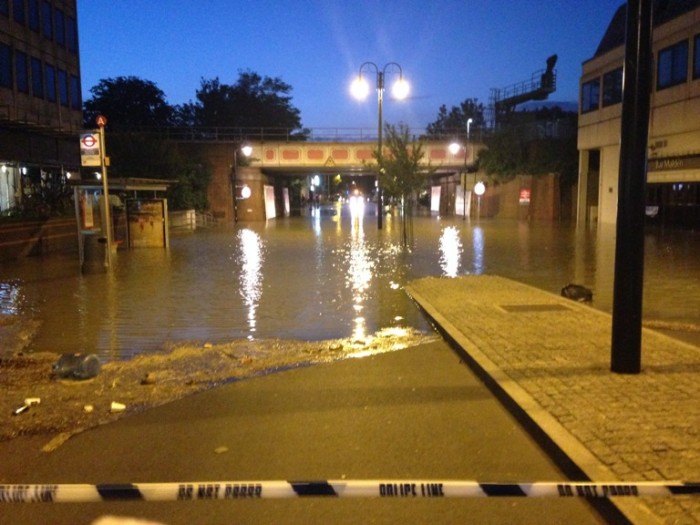 Once the water supply was isolated their plan was to allow the water to drain away naturally before Thames Water services took over.
Trains continued to run throughout the incident, and the road re-opened to traffic at 9.15am today.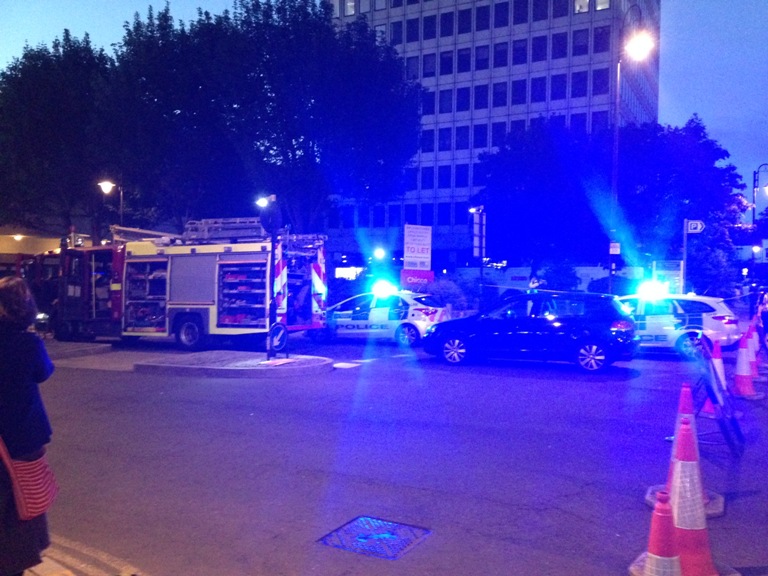 Residents at the scene said flooding on this stretch of road is a recurrent problem, with another large flood collecting last year.
Peter Woods, of Cambridge Road, said: "When it happened before we thought it had been reported because they also had a problem with the sewers.
"People lost the fish out of their ponds and all sorts of things."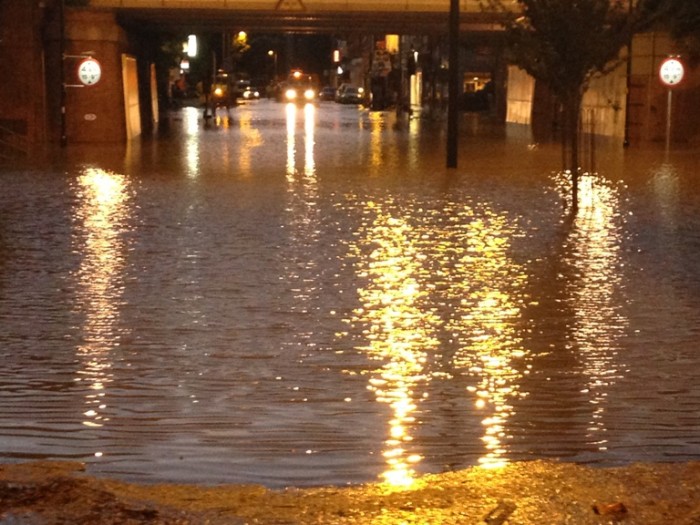 Mia Jones said: "I was made aware there was a flooding problem last year, I can't believe a year later this is happening."
"I just hope it doesn't reach my house."
Kingston MPS said most of the water has now drained away.
Three businesses and 10 residential properties were affected.
Thames Water media relations manager Stuart White told SW Londoner: "We're sorry to any customers affected by last night's flooding.
"Our engineers shut off the leak at 1.30am and water supply returned to normal shortly afterwards.
"We used pumps and tankers to clear the water, and have a team in the area now to finish the clean-up, repair the pipe and get the road reopened as soon as possible."