Twickenham MP Vince Cable has welcomed news that the national minimum wage is set to rise by 3% to £6.70 an hour.
Starting in October this year at least 1,900 people in Richmond and Twickenham will benefit from the increase.
It's the largest real-terms increase in the national minimum wage since 2008, and more than 1.4 million UK workers are set to see their wages increase.
Dr Cable said: "Thousands of people in Twickenham have already felt the benefit of Lib Dem income tax cuts and the increase in national minimum wage is another step in the right direction."
The rise from £6.50 an hour will see the biggest real-term increase in seven years, following a Low Pay Commission recommendation.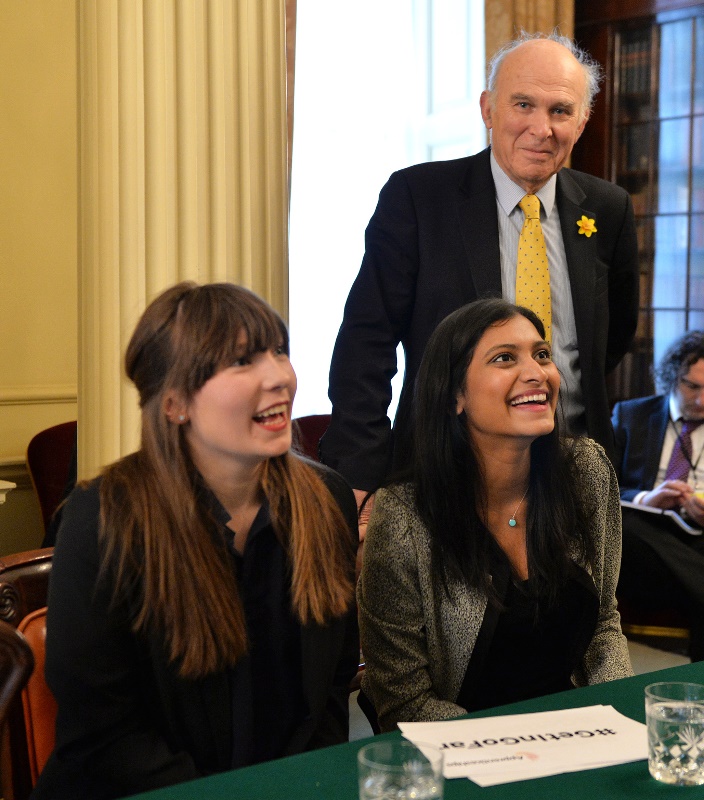 APPRENTICESHIPS: Dr Cable with apprentices Paige McConville and Pallavi Boppana
It was also announced that the national minimum wage for apprentices will increase by 57p an hour to £3.30.
"As Business Secretary I've made championing the role of apprenticeships a priority and it's fair to say we have a far better system of apprenticeships now, offering real training for real jobs," said Dr Cable.
"When it was suggested by the Low Pay Commission that the rise should be just 7p an hour I insisted that the rise should be substantially higher and I'm pleased that thanks to my intervention the rise will be 57p per hour"
The minimum wage for 18 to 20 year olds will also go up by 3%, from £5.13 to £5.30, and by 2% for 16 and 17 year olds, taking the rate to £3.87 an hour.
David Cameron said: "This announcement is saying to hardworking taxpayers this is a government that is on your side.
"It will mean more financial security for Britain's families and a better future for our country."
Labour has promised an increase to £8 an hour in the adult minimum wage over the next parliament if it wins the May election.
Streatham MP and shadow business secretary Chuka Umunna said: "This is our aspiration – we are more ambitious for the British people than this lot in office."
Featured picture courtesy of the Department for Business, Innovation & Skills, with thanks