The humble spud is being thrust into the spotlight this week during National Chip Week.
One of the great British traditions is being celebrated with chippy Cousins of Wimbledon fully enjoying the festivities.
Cousins are the new kid on the block, having only opened last November, but head chef Stefano Oliva is enjoying how his restaurant has been taken to heart by Wimbledonians.
And with healthier cooking methods now being employed, fish and chips is fast becoming a family favourite once again.
"Fish and chips is a great English tradition," said Stefano, originally from Bologna, Italy.
"The English have Sunday roasts and fish and chips – they love it, it's a tradition.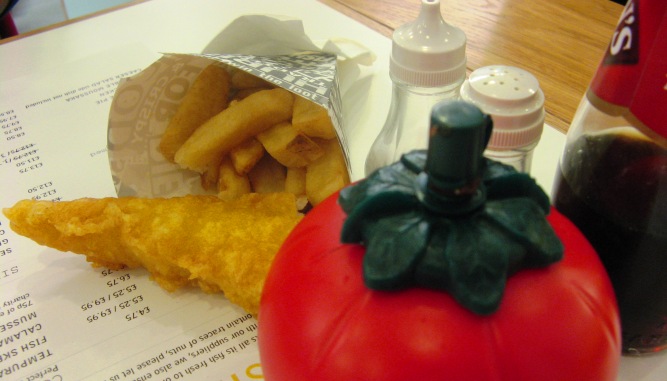 CELEBRATE! It's National Chip week… it'd be rude not to
"When it first started, and they were wrapping the chips in the newspaper, it was not very healthy, but as we moved towards 2015 it became healthier."
The business uses rapeseed oil, which is considered a healthier alternative to other frying agents, as the fish doesn't soak it all up but still manages to produce a crispy batter.
Stefano added: "Fish and chips, Sunday roast, this is what brings the family together."
Cousins are running a Facebook promotion with Mumsnet Merton for a meal for four and on March 2 will temporarily move into the New Wimbledon Theatre.
In an exclusive pre-theatre dining experience, theatregoers with tickets to see the hit comedy show One Man, Two Guvnors will be able to enjoy a fish supper with a glass of prosecco.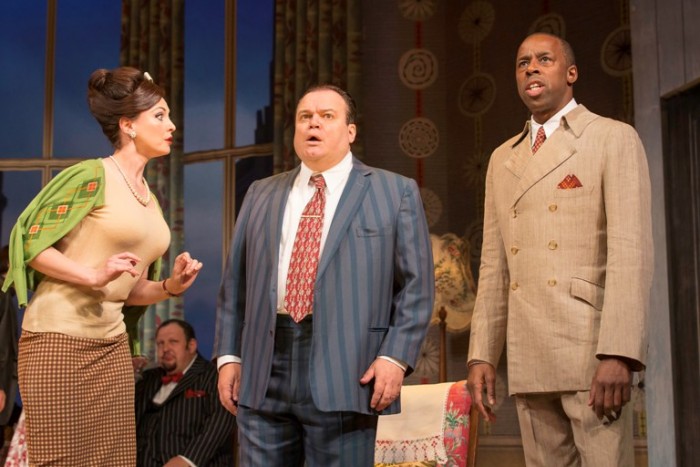 HIGH JINX: New Wimbledon Theatre to welcome the cast of One Man, Two Guvnors
And Stefano is excited by this partnership, though is wary of how stressful the logistics may become.
"The time is really limited!" he said. "We've only got 15 minutes, the time is really limited, to cook 50 portions of chips and 50 portions of fish and deliver it there.
"They are creating a seaside atmosphere with table signs and everything.
"We'll cook it all in here and then take it over.
"We've got a really good relationship with them since we opened – all the staff from the theatre come here on a daily basis so it came up quite naturally.
"It's going to be really fun!"