A Croydon food stop that supports disadvantaged families is leading the way for similar initiatives in London. 
Since opening in October 2017, the food stop, based in the Family Centre in New Addington, has helped people and families get approximately £15 worth fresh food, toiletries and household essentials for just £3.50 a week.
The Family Centre CEO Julia Weller expressed her delight with the way the initiative has progressed and says that parents are no longer embarrassed about receiving the food and support.
She said: "It isn't a food bank. Here, people are paying for their food and walking away with bags full of shopping.
"The biggest impact is that parents no longer have to choose between heating their home and feeding their families.
"It is a hand up, not a hand out."
The centre experienced a busy Christmas and now has 98 residents of Fieldway and New Addington signed up to the membership scheme.
The food stop works with the help of FareShare, a UK-wide charity that redistributes food that would otherwise go to waste and which supports nearly 500,000 people every week.
FareShare's London development manager Rachel Ledwith hopes the New Addington food stop will be the first of many in London and was keen to stress that it is not a food bank.
She said: "There is a stigma attached with using food banks.
"The food stop provides people with a lot more dignity and choice of food."
What is special about the New Addington food stop is that it is also a collection point, where charities in the area can come to pick up food through FareShare.
This means FareShare's delivery vans can reach far more people in a given day and helps charities to interact.
Mrs Ledwith said: "The collection point encourages conversations between charities and that sense of community.
"Food has been the catalyst that has brought them together."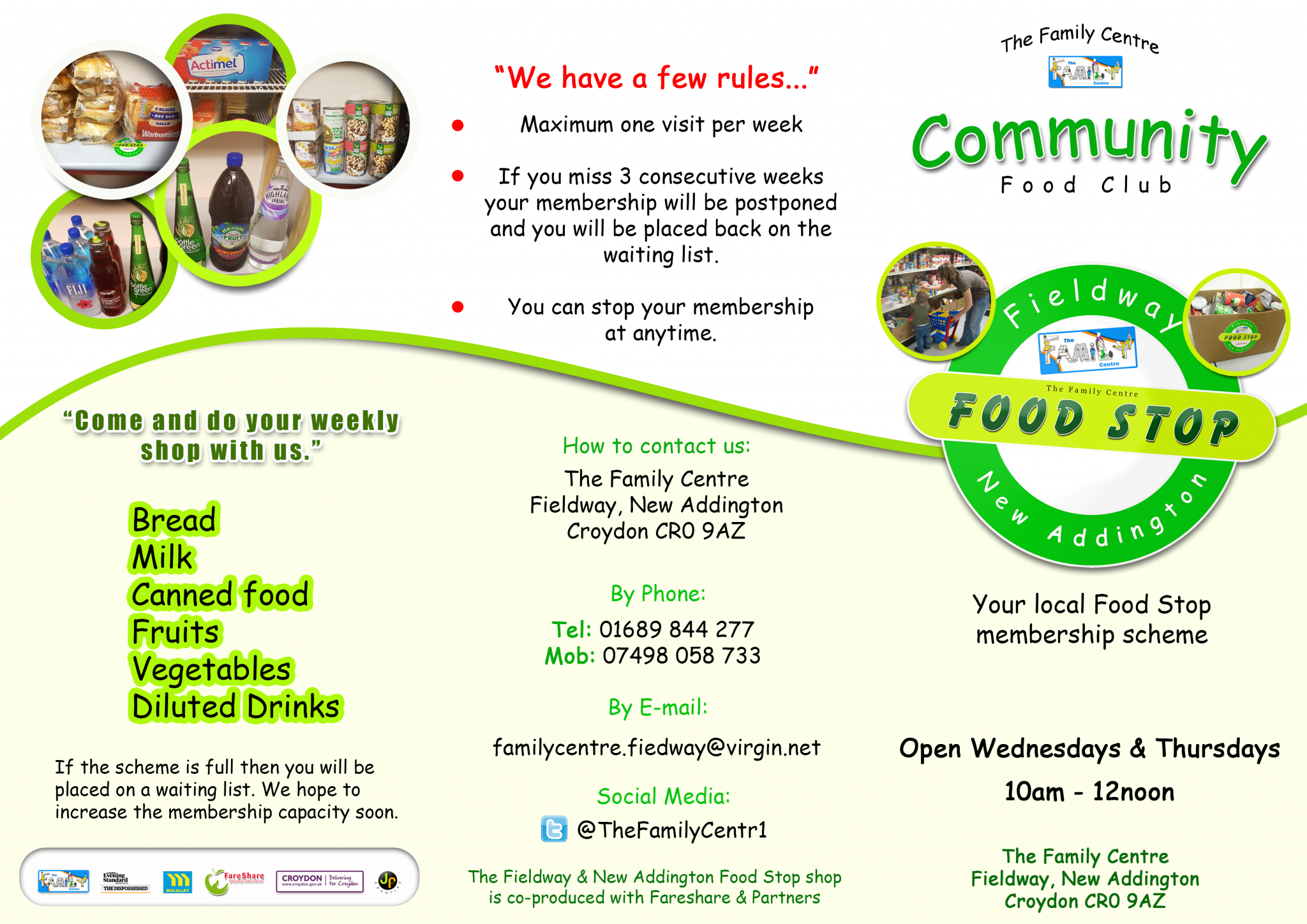 FareShare also works in partnership with Tesco to donate surplus food to charities.
The FareShare GO service allows charities to be notified as to when Tesco has food they can collect, using the Food Cloud app, something that has been vital for the Family Centre.
Mrs Weller said: "FareShare has been a godsend. We could not have done it without them."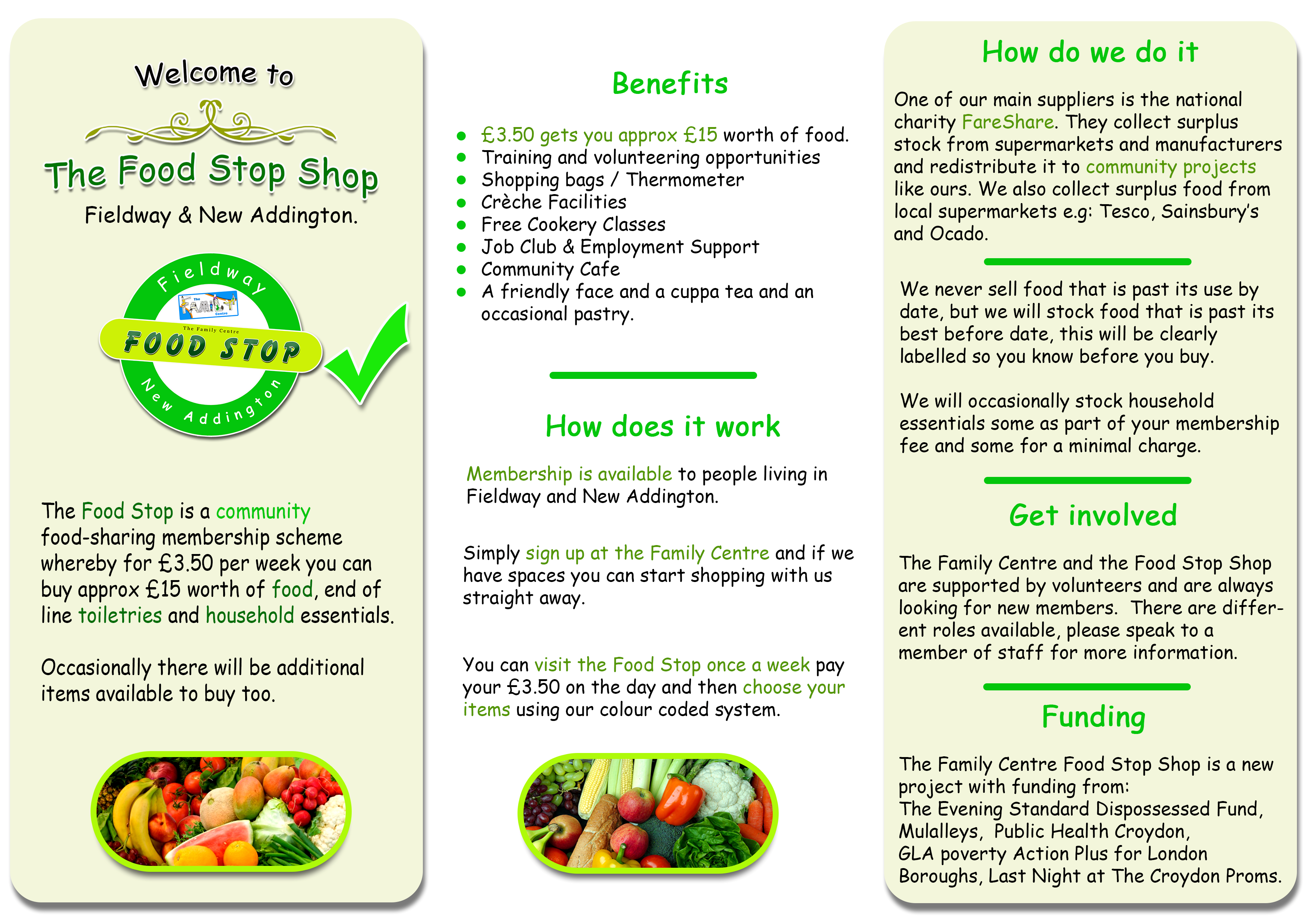 The FareShare GO initiative is being trialled by Waitrose and hopes this will become an industry-wide standard before long.
The charity is always looking for volunteers to help reach more disadvantaged families and communities.
To volunteer to drive a van, help in the warehouse, and much more, send an email to [email protected].