A Croydon strip club have set their recruiting standards high after sending a letter to Pippa Middleton offering the 31-year-old dancing work.
Larry Flynt's Hustler Club sent an audacious open letter to the Duchess of Cambridge's younger sister seeing if she would like to become a Hustler Honey.
The letter, penned by the marketing and social media executive Lily Carousel, describes how Pippa has all the attributes to become a top dancer at the club.
"She has everything we look for in a Hustler Honey – she's got a fantastic body, she's got class, she's got character and she just looks tremendous," Lily told SW Londoner.
"We saw some pictures of her on a beach when she went abroad recently and she looks fantastic."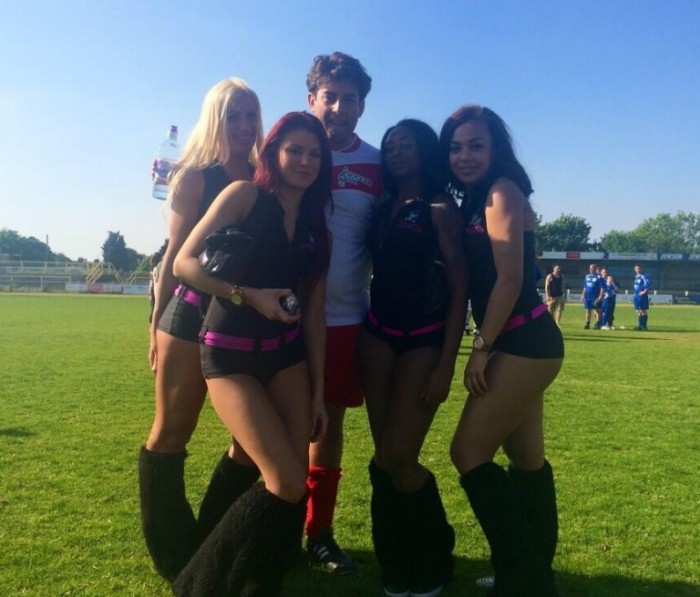 THE ONLY WAY IS HUSTLERS! TOWIE's Arg poses with some of the dancers
The offer that also includes the tidy sum of £100,000 was also sent out on the basis that Lily and the club know that Pippa has what it takes to be a Hustler Honey.
"We knew that her cousin, Katrina Darling is a burlesque dancer so we thought that it obviously runs in the family.
"So we wondered if Pippa has ever been given the opportunity that her cousin has been presented with and we think she's a star in her own right."
Pippa is yet to reply to the letter, perhaps mulling over other potential offers, but Lily wants to put her doubts to bed by showing just how different the club is.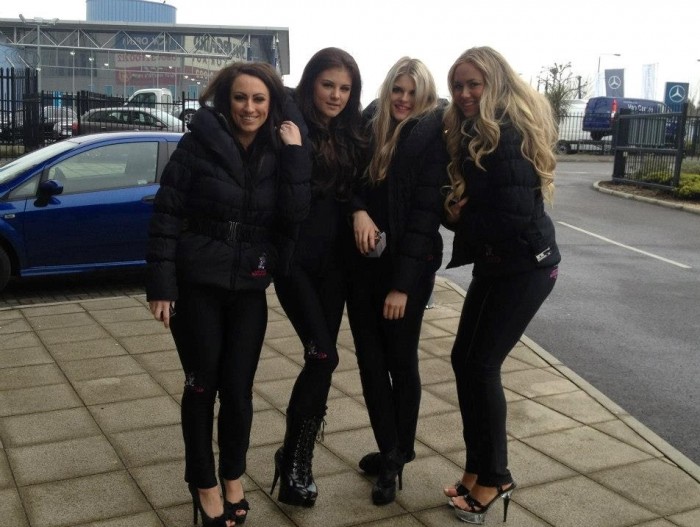 GLAMOROUS: Hustler Honeys don thick coats against the chill
Larry Flynt's Hustler Club work with many up-and coming artists, raise money for charity and have a female manager.
"I've worked at several clubs now and this one is run completely differently," Lily explained.
"We want to take this further and we're going to look at more ways at contacting her until we get some sort of reply."
If Pippa instead decides to decline the offer and stick to penning books and magazine columns, the club have also offered her a private hen and stag do for her groom-to-be.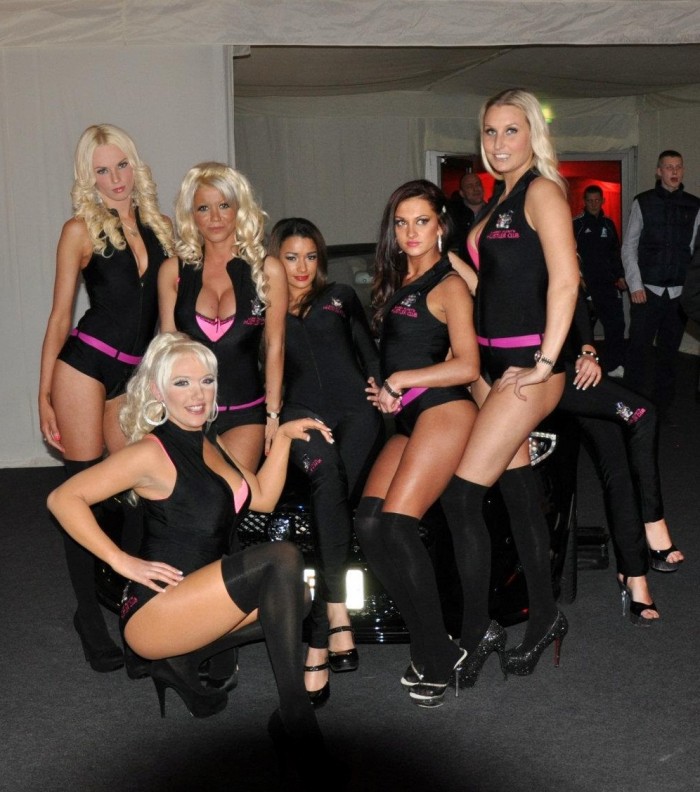 BOOTYLICIOUS: Hustler Honeys pose with a car
Here is the transcript of Lily's letter:
Dear Ms Pippa Middleton:
We at Larry Flynt's world famous Hustler Club cordially invite you to become an Honorary Member of the Hustler Honeys.
This might seem like an odd proposal, but let me explain why we feel that you would be perhaps our most exceptional Hustler Honey to date.
At Hustler Club UK, over the past few years we have expanded to welcome new Honeys into our exclusive fellowship, whose stories, personalities and inner strength serve as inspiration for the empowerment of women.
We value many of the characteristics in our girls that, we believe, you too exude. Qualities such as strength, bravery, determination, passion, confidence, and of course, exceptional beauty.
We are fully aware of the demands of your current roles have and it occurs to me that your existing commitments are crowded with formalities and that you might enjoy two or three nights of excitement at the Club with no formal engagements and an opportunity to have a little fun.
Exempt from stage performances you could focus solely on entertaining your guests in our luxurious private VIP rooms. Your experience in the event planning industry is an asset that would ensure your comfort in entertaining in your new environment whilst our ever-exciting parties would surely benefit from the flair of a professional party planner.
The tact, the graciousness and the understanding of our guests would certainly make for a smooth transition to an exciting new project and I'm sure all the Hustler Honeys would be most accommodating should you have any further questions.
We sincerely hope you will honor the club by accepting its invitation. If this should become a reality, I hope very much that you would accept our offer of £100,000 in addition to the gratuities afforded to our top-tier entertainers. Nothing would give us greater pleasure than if you were to accept.
Thanking you for an early, and I trust, favorable reply.
Lily Carousel
Social Media & Marketing Executive
1. In the inevitable event that you become engaged, we'd very much like to host a private hen party at our Club for you and your guests as well as an exclusive stag party for your groom-to-be (separate of course!). We would include bottle service and entertainment in our private VIP rooms, including time with some of our amazing Hustler Honeys and their tantalizing performances on 3 stages. We'll guarantee you the most fun you've ever had!