Images of a stag in heavy snow and a brimstone butterfly won a top prizes in the prestigious RSPCA Young Photographer Awards 2021.
The awards boasted stunning, powerful and funny pics of pets, wildlife & farm animals that were selected by expert judges.
Snow Stag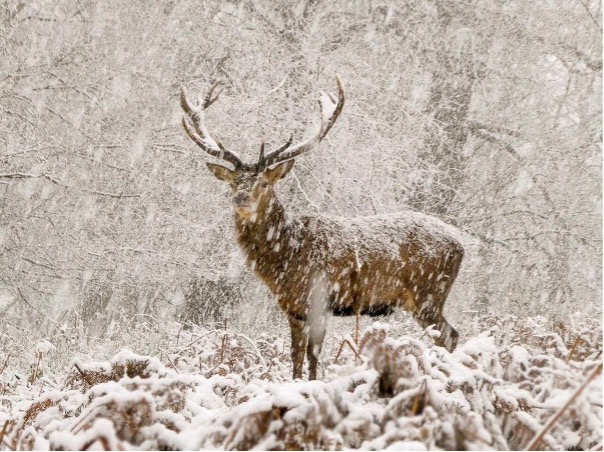 Snow Stag was taken by 7-year-old Joshua Cox from Twickenham.
Joshua was named winner in the competition's Under 12 category after being singled out from more than 6,500 entries this year.
Every year, the RSPCA Young Photographer Awards invites youngsters aged 18 and under to capture the animal kingdom on a camera or a mobile device.    
Joshua said: "I'm so happy that the judges liked my photo so much.
"I took this picture in Richmond Park on a cold morning at the start of January.
"I spotted the deer in the wood. I followed them there and found this big stag.
"As I started to photograph him with my new camera it started to snow hard.
"I love going to Richmond Park to watch the deer there with my dad throughout the year.
"The park is local to where we live and provides a great place to see wildlife on our doorstep."
Brimstone Butterfly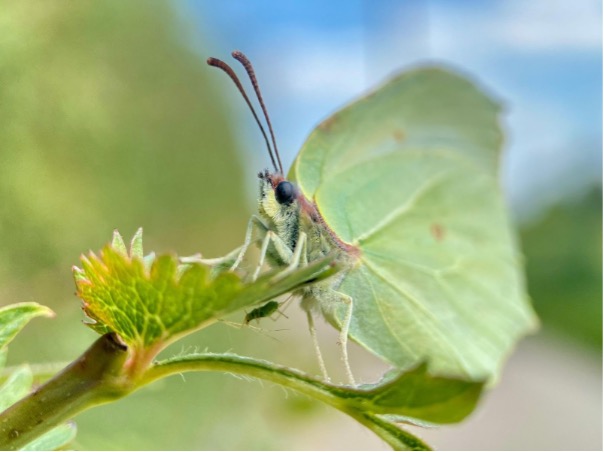 This striking photo, entitled "Brimstone Butterfly'', was taken by 16 year old Joshua Le'Tailleur from Carshalton.
It was was named winner in the competition's 16-18 Mobile Phone & Devices category after being singled out from more than 6,500 entries this year.
Joshua said: "I'm so happy that the judges liked my photo so much.
"For this image of a Brimstone butterfly my intent was to capture the smallest features that are normally overlooked when seeing this bug.
"I drew attention away from the wings by leaving them out of focus whilst instead drawing the attention to the eyes, body feature and colour change across the insect.
"I wanted the viewer to be able to see every spot, vein, leg, antennae and layer of hair on this insect.
"Furthermore, in my image, I try to show a brief insight into the insect's life and this is why I photographed the butterfly in a location where it would normally live as a camouflage to hide." 
More winners
This year's awards were blind-judged online by a panel of experts in wildlife photography, including photographer and TV presenter and RSPCA Vice President Chris Packham.
Also on the panel were wildlife photographer and former competition winner Catriona Parfitt, professional wildlife photographer and photographic guide Ellie Rothnie, wildlife photographer, filmmaker and previous winner Dani Connor and the RSPCA's multimedia manager Andrew Forsyth and senior photographer Emma Jacobs.  
Judge and awards host Chris Packham said: "The high quality and range of animal photos received this year has been astounding, particularly given the restrictions of the pandemic.
"We do know that several of this year's finalists took up photography when the first covid lockdown happened in 2020, which just shows how rewarding taking eye-catching pictures can be even during the most difficult of times. 
Other category winners and runners-up in the main Awards* included Isabella Martin, 9, who took first prize in the Under 12 Mobile Phone & Devices category for her photo of Hattie the kitten playing on her bed (pictured).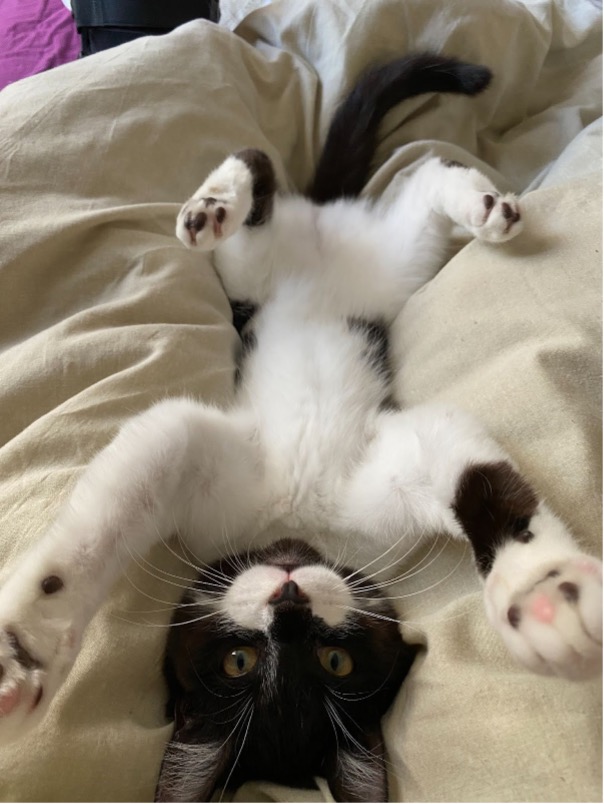 Ollie Smith, 12, won the 12-15 Mobile Phone & Devices category with his picture of Stingray Steve (pictured).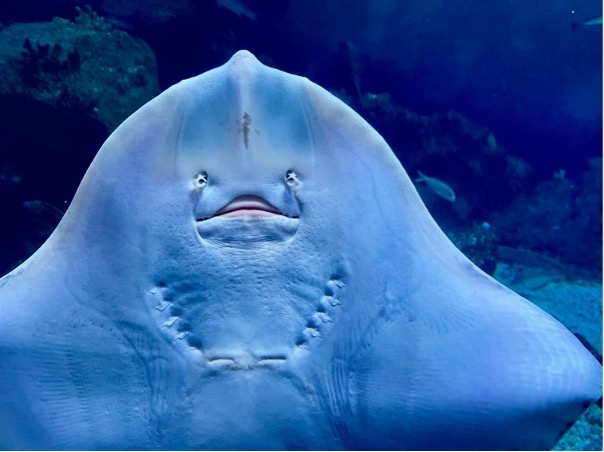 Joshua Myers, 18, won a Commended in the Portfolio category with his series of five dog photos (his image of Ozzie the spaniel is pictured).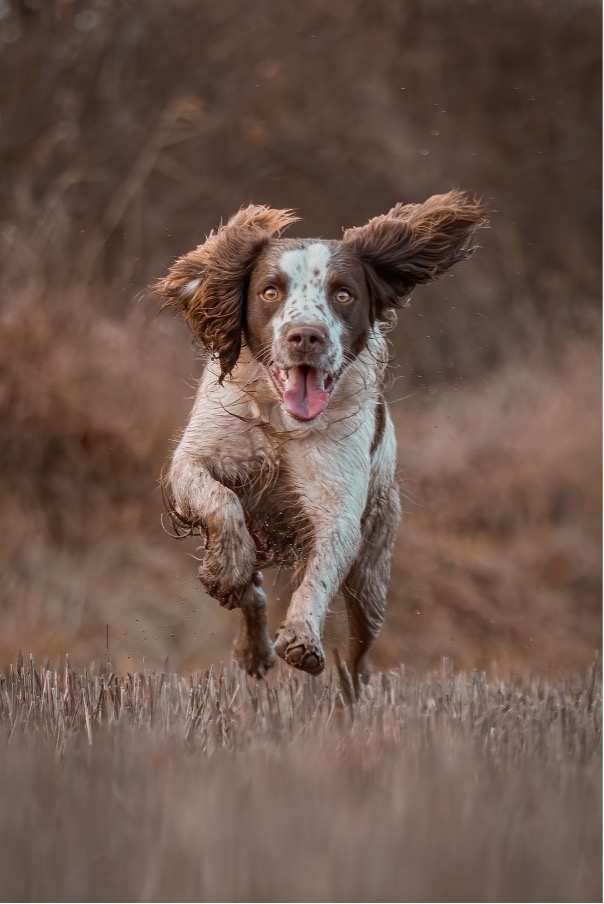 The 'Overall Winner' was chosen from the ten category winners by the judges. 
Earlier this year, a special social media 'Instagram' RSPCA Young Photographer Awards category took place online and in addition, a selection of photos from this year's Mobile Phone & Devices and Picture Perfect Pets will be put to the public vote in the spring of 2022 to decide the People's Choice Award. 
Reflecting on the strength of the competition this year, Packham added: "I like looking at the work of young photographers as they are able to make pictures which are really, really exciting.
"Very often they haven't learned the perceived rules that as adults we impose on ourselves when we're making things like photographs. 
"As a consequence, young people see with fresh eyes and they break the silly rules which don't really exist anyway. 
"We're especially pleased that the Mobile Phone and Devices category is now firmly established, because as no specialist camera is required, it really opens up the competition to almost anyone.
"We hope that seeing some of the wonderful images which have been submitted this year will inspire other young people to enter the RSPCA Young Photographer Awards next year." 
For a full gallery of the winning images* please visit:  https://young.rspca.org.uk/ypa/home