Two charities from different countries hosted a food drive for London's homeless in Charing Cross on Saturday. 
The Cyprus Islamic Association (CIA) joined Who Is Hussain (WIH) to accommodate up to 200 people for an evening of food, hot drinks and friendship.
There were 15 people from the CIA who set up camp alongside several WIH volunteers outside the Zimbabwean Embassy on Agar Road to deliver a universal message of equality and humility to all who came.
President Husayn Hashim El Bakayi said: "We're here today with Who Is Hussain to serve humanity and the community.
"As the Prophet Muhammad said, whoever sleeps from my ummah [community] on a full stomach while his neighbour goes hungry is not from us. That's why we're here."
The events are run in a secular manner, with both those who serve and receive coming from a diverse range of backgrounds.
A regular volunteer, who chose not to be named, said volunteering for WIH helped him gain a deeper connection to Islam after converting.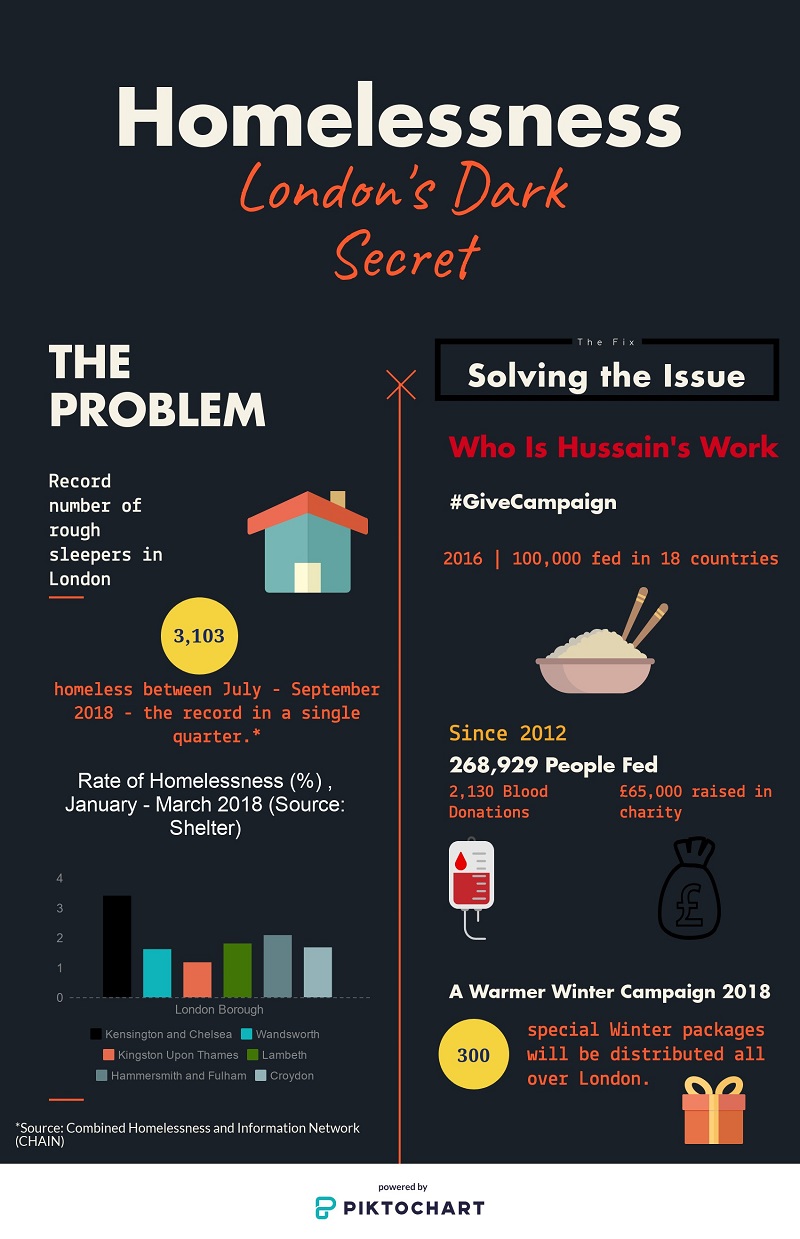 He said: "For my first year or so in the Muslim community, I was very lonely and isolated.
"That changed when a brother at the mosque told me about the food drive and encouraged me to come along.
"There, I found a vibrant, welcoming, and most importantly supportive community."
Karen Brazier, a non-Muslim who came as part of the CIA delegation, echoed this, and said: "I see it as everyone coming together, no matter what background you're from, and just helping other people, because at the end of the day, that's what matters."
The weekly food drive has been running since July 2015, and precedes WIH's campaign 'A Warmer Winter', in which 300 packages consisting of warm clothes will be donated all around London.
Set up in 2012, Who Is Hussain has a strong history of community service across the globe, which includes conducting blood drives and supporting the elderly, with the purpose of promoting the values of Imam Hussain, the grandson of the Prophet Muhammad.