Lambeth residents are divided about the future of two LTNs ahead of a consultation deadline next month.
On September 6, Lambeth Council began to consult residents about the future of the divisive Oval-Stockwell and Railton LTNs, and whether to keep or remove them.
With the consultation deadline of October 11 fast approaching, residents are keen to make their voices heard.
David Humphrey, 58, said his ability to drive within the Oval-Stockwell LTN had been adversely affected: "I think it's been a disaster. I feel as if my liberties have been taken away.
"I would say that it's almost to the point where I feel like moving out of the area. It's so bad. It's had such an impact on my life living here."
This is Stage three of the council's plan for LTNs, following their Stage one implementation in June 2020, and Stage two in January 2021, which involved increased monitoring and community feedback.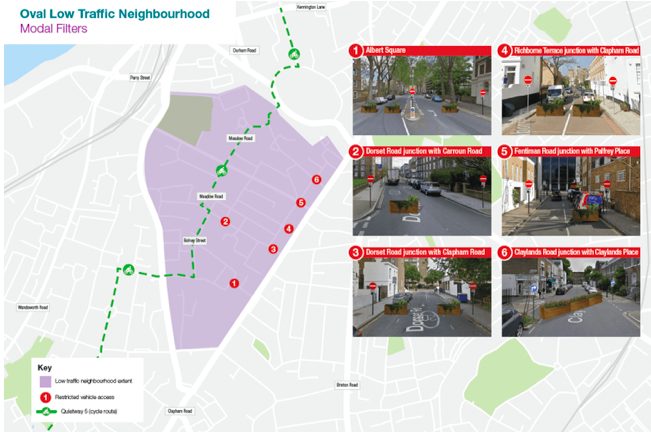 Many residents point to the benefits of cycling and the environment as a reason to retain them, while others say LTNs have created exclusive communities that force traffic into other boundary roads.
Ben Rymer, 42, who lives on the boundary of the Oval-Stockwell LTN, said: "It's a really strongly felt issue.
"Online, it's been an absolute warzone, it's really quite polarizing. Offline, there's a lot of frustration, but not quite as divisive."
There are a number of online groups who support the Lambeth LTNs, including the resident association Save Oval Streets and community group Lambeth Cyclists.
However, groups such as OneLambeth and OneLambethJustice want to see the LTNs abolished or, at the very least, modified.
OneLambeth recently disassociated themselves from OneLambethJustice following accusations of inflammatory language in the LTN debate.
Other residents are much more complementary of the scheme. A spokesperson for Save Oval Streets said: "The LTN is the best thing that's happened to this neighbourhood since I moved here in the 90s, and people who've been here longer would back me up."
Another resident, Susanne, 76, said: "The council have been very good about sending information by email and leaflet drops, so I do commend them.
"But I agree that in the beginning, it all came too quickly."
There was criticism of Lambeth's implementation of the LTNs that there was too little warning given to residents, who woke up in June 2020 to find themselves living inside an LTN.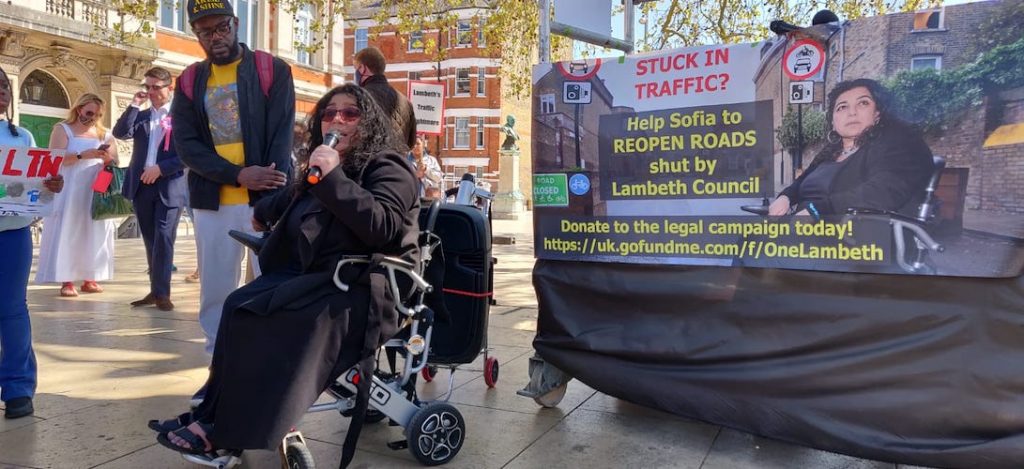 Writing for The Times, Lambeth Councillor Danny Adilypour, cabinet member for Sustainable Transport, Environment and Clean Air, said: "It's fair to say the introduction of these trials led to a strong reaction, both from those passionately supportive of the measures and those vehemently opposed.
"That's why in Lambeth we continued with all five of our low traffic neighbourhood trails so we can properly monitor whether they are achieving their objectives."
The LTNs have had positive results for cyclists, with an 87% rise in cycling rates in Oval-Stockwell, and a 92% rise in Railton, according to council data.
There was also a small impact on air quality and pollution in the area, but the council said they expect to see more substantial data and improvement over time.
Lambeth is one of the greenest councils in London, becoming the first London council to declare a climate emergency in January 2019, and brought forward its carbon neutral target to 2030.
But some believe climate action should not come at the expense of people's ability to go about their everyday lives.
In response to criticism that disabled road users were finding the LTNs difficult to navigate, the council is considering whether to allow Blue Badge holders, taxis, and fully accessible private hire cars to be exempt from LTN restrictions.
The London Ambulance Service also asked Lambeth Council to replace physical LTN barriers like planters and lockable bollards with automatic number plate recognition cameras to make their journeys as smooth as possible.
Along with Oval-Stockwell and Railton, three other Lambeth LTNs in Tulse Hill, Streatham Hill and Ferndale, will undergo similar public consultation in the coming months.
LTNs have proved controversial wherever they have been implemented, with Tower Hamlets council halting all their LTNs and Ealing council withdrawing seven out of nine LTNs after negative resident feedback.
Lambeth Council has been approached for comment.