Merton residents fear they could live in squalid housing until at least 2036 as a major £1.3billion regeneration scheme has fallen into debt.
Residents of Eastfields Estate, Mitcham, live in houses that contain asbestos and have repeatedly complained of structural and internal issues including damp, leaks, mould and rodent infestations.
In June 2021 an ITV documentary exposed Eastfields's squalid conditions but residents say they've seen little improvement.
The regeneration scheme has since been described as financially unviable, with Merton Council set to lose up to £72million.
A visit to the estate this week revealed some properties have mouldy and damaged house fronts, broken fences, leaks and bare wires exposed to the elements.
In 2010 Merton Council passed all social housing management to Clarion Housing, formerly called Merton Housing Priory, then Circle Housing.
Ruth Wyatt, 57, has lived at Eastfields for 32 years and raised her two children there as a single parent.
She said: "It's disgusting. I've had nothing but trouble."
Ruth lives in a rented three bedroom house with her adult son and daughter and her daughter's two children.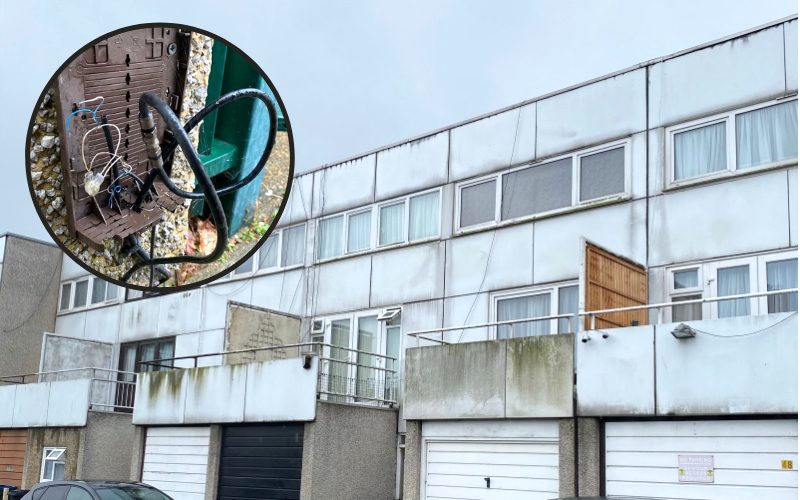 She said she has had numerous leaks, including a roof leak in 2016 which took six months to fix, by which time her wall was black with mould.
Ruth described having a new water tank installed about six years ago which leaked every year for six years.
She reported the leak each time, only to have it return.
Ruth said after six years one workman noticed a valve was the wrong way round.
She had been using a penny to turn off the water for six years because a screwdriver would not fit in the gap between the water tank and the backwards valve.
She gave up reporting pest problems to Clarion Housing because they repeatedly told her it was her responsibility.
Ruth described workmen once removing her boiler in late November before telling her they had no replacement.
"I had to wait for three days, in the cold, it was winter, no hot water and no heating."
She said workers then returned twice because they laid an overflow pipe in the wrong place.
Ruth claimed she had a leaking sink pipe in mid-August of this year which Clarion Housing told her could not be fixed for 10 days.
Ruth claims that a Clarion Housing representative asked how satisfied she was with the repair, to which she told them that no-one had come to fix it.
It was only on 13th September that a workman arrived to fix the piping. When SW Londoner visited the property the next day, there was still water dripping from the pipe.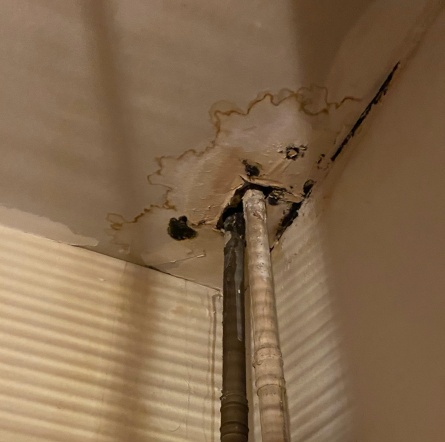 Ruth said that she has already seen a mouse in her house since the summer, and rats at her next door neighbour's house.
She said that a neighbour has no bathroom ceiling due to a leaking roof, which cannot be repaired due to asbestos in the building.
Clarion Housing have confirmed that houses on the estate contain asbestos.
While unharmful in undamaged buildings, it can pose a risk if construction work is required on a property.
The Health and Safety Executive estimates that 5,000 people die due to asbestos exposure each year.
Merton Council formally backed the regeneration on September 6 2021, nine days before hearing the scheme is currently financially unviable.
At a heated meeting on Wednesday (September 15) the council voted to forfeit £72million to allow construction to begin sooner.
It had originally agreed the money under a sales clawback clause, which would have guaranteed the council 5% of sales.
It will no longer receive any money as long as the scheme is operating at a deficit.
At this week's meeting Councillor Edward Gretton accused the Labour-majority council of shutting Eastfields residents out of the meeting and abandoning them to appalling conditions.
The Conservative councillor said: "Clarion think they've won the lottery when they're doing business with [Merton] council because of the incompetence of this Labour cabinet."
He added it was an embarrassment that the council allowed a financial assessment of Clarion Housing in April 2020 when the economy was reeling from the pandemic.
Gretton said: "It's outrageous, it is a scandal."
Councillor Martin Whelton blamed Brexit and the pandemic, saying the scheme is running at a loss due to rising construction costs.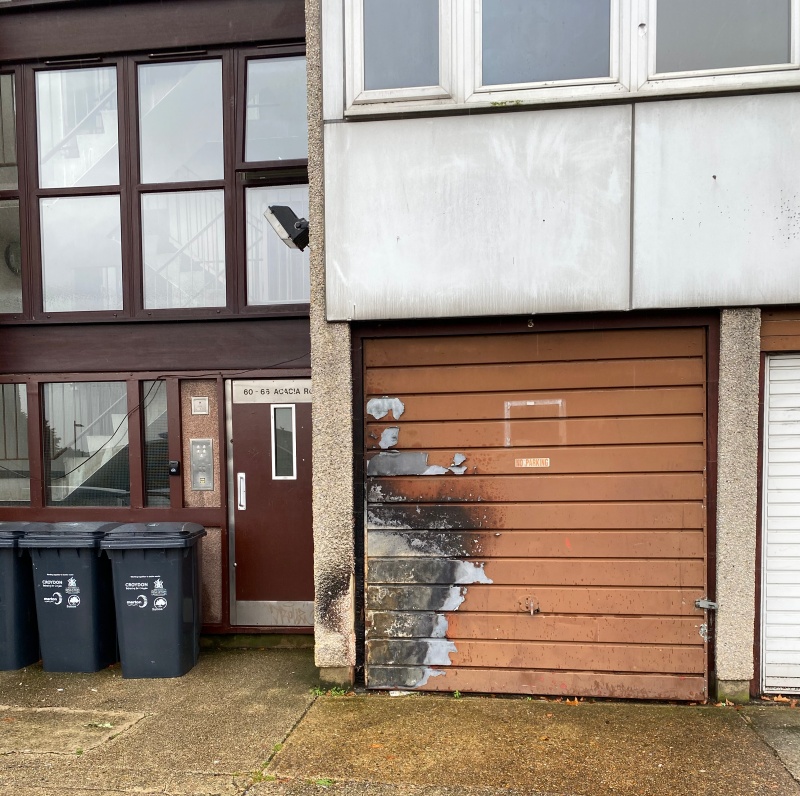 Labour MP for Morden and Mitcham Siobhain McDonagh said Clarion contractors left much to be desired.
She said: "We know the residents can't wait 15 years.
"We've got to keep the pressure up. It's completely wearying and soul-destroying for residents who have to keep complaining.
"I just want to say I will certainly do my best, and I am going to keep on going and they need to keep on going."
She argued the Housing Association regulator should have the power to intervene in estate management and enforce improvements.
The Regulator of Social Housing agreed to a waiver on the decent homes standard for Eastfield Estates in 2014, meaning that old kitchens and bathrooms in poor condition did not have to be replaced.
A 2016 survey found around half of kitchens and bathrooms were in poor condition, and over half of boilers were at the end of their life. It also identified extensive damp and mould issues.
Circle Housing concluded it would be more cost-effective to rebuild rather than refurbish Eastfields.
Clarion are planning 2,550 new homes across the High Park, Ravensbury and Eastfields estates, including 740 socially rented properties.
Clarion Housing said: "The regeneration programme is investing £1.3 billion into the local authority and the new homes will comfortably exceed the decent homes standard.
"We have apologised for past mistakes at Eastfields and continue to take action to improve conditions on the estate. We are listening to residents and working closely with the council, to ensure improvements in living conditions."
Merton Council has been contacted for comment.
Feature image: Elizabeth Haigh