Campaigners have warned people will die should St Helier Hospital be shut in a review of south west London NHS services.
More than a hundred people attended a public meeting at Morden Baptist Church, held by Keep Our St Helier Hospital (KOSHH), to let health bosses know that they won't let their hospital be shut down without a fight.
The South West London Collaborative are currently working on a five-year plan for NHS services in the area called the Sustainability and Transformation Plan (STP) tackling money, workforce, estates and consistent quality of care.
They have said they do not plan on closing any hospitals but there have long been rumours about the plans for St Helier.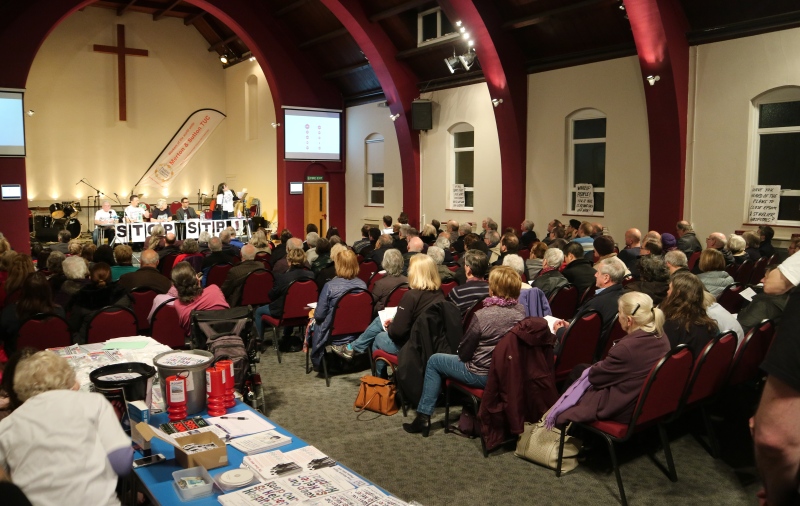 STICKING TOGETHER: Keep Our St Helier Hospital campaigners gather
Campaigner Colin Crilly said: "The Government's Sustainability and Transformation Plan is basically a nationwide attack to cut services, close hospitals and sell hospital land.
"If St Helier closes people will die.
"People will die because services will be cut, they will die because they will have to travel greater distances to hospitals.
"There is no way about it, closing more hospitals will be fatal."
Toby McGuiness was also at the meeting and said: "St Helier saved my life when I was very little. They were incredible.
"It is the only hospital that is close to me. I would be so upset if they closed it."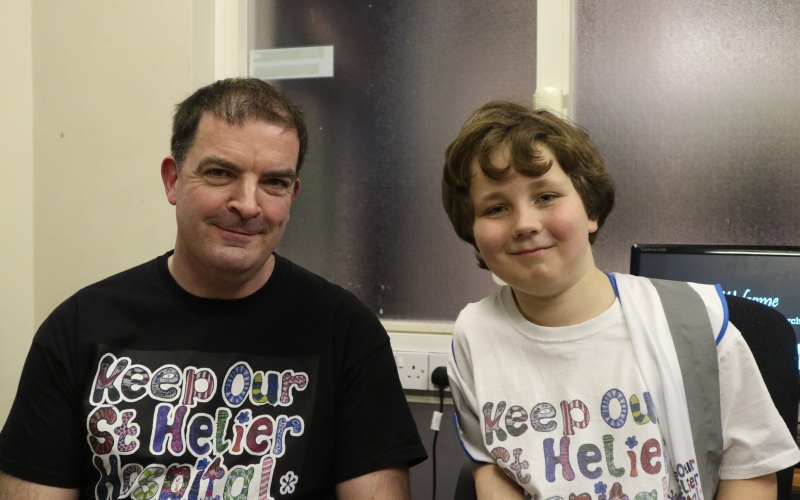 NOT GIVING UP: Colin Crilly and Toby McGuiness
Ex-Unison secretary and NHS nurse Mr O'Brien fumed: "If we don't fight for this the Government will destroy our NHS.
"They wanted to close our A&E, our maternity and our children services at St Helier.
"We beat them on that one and they backed off but they have come back again nationally to finish the job.
"The MPs and councillors are sitting on the fence with the issue.
"Siobhain McDonagh, the Mitcham and Morden MP, has been campaigning on the issue but people are not together.
"All the different campaign groups need to come together instead of being divided.
"The idea that the aging population is the issue behind the NHS is a red-herring.
"The elderly have put the most money into the NHS system. They are not the reason for the underfunding.
"I would have died if I wasn't treated in St Helier. It was 1:30am at the time and the A&E was packed."
A spokesperson for the South West London STP said:  "We are not proposing to close any hospitals.
"We are likely to continue to need all of our hospitals, but we do not think that every hospital has to provide all of the same services."