Sir Mo Farah returned to where his athletics career began yesterday to official see the running track renamed in his honour.
The four-time Olympic gold medal winner returned to the track at St Mary's University in Twickenham where he trained between 2001 and 2011.
He started training there after being awarded a scholarship to the Endurance Performance and Coaching Centre (EPACC) and hopes to see many more gold medal-winning athletes progress through its ranks.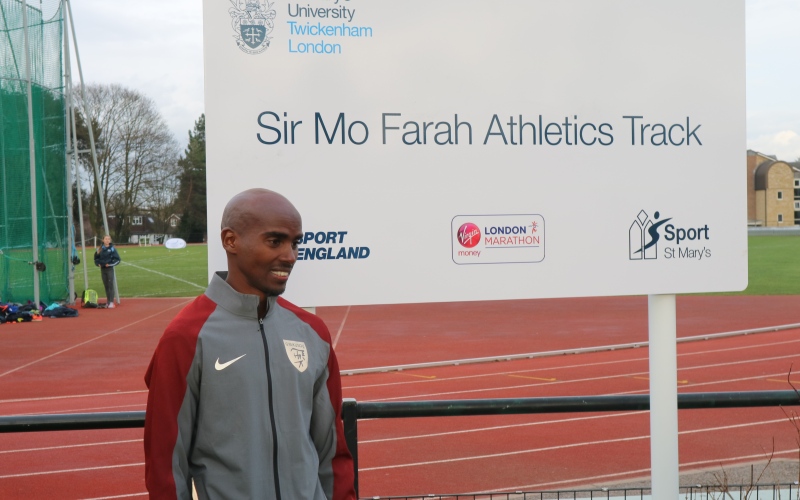 NAME IN LIGHTS: Sir Mo Farah at the re-naming of the St Mary's University running track
He said: "St Mary's and all the people associated with the EPACC have been a big part of my journey.
"I really hope these facilities continue to inspire the next generation of young British athletes."
Sir Mo met with young athletes from the community and the current group of athletes from the EPACC.
He recoiled though when one of the children asked about what it felt like to fall over whilst running at the Olympics – referencing his trip during the Olympic 10,000m final that almost saw his dream in tatters.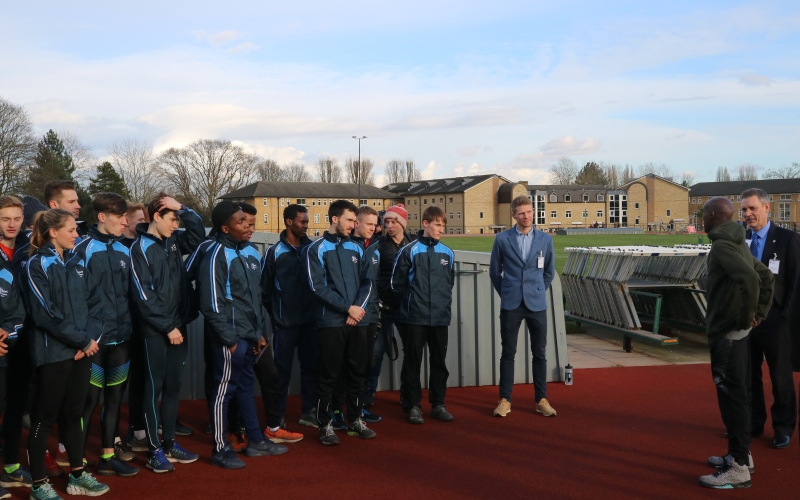 PASSING ON HIS WISDOM: Sir Mo talks to the current EPACC athletes
St Mary's director of sport Andrew Reid-Smith said: "Mo was the first runner on the St Mary's endurance programme.
"He trained at the University for ten years on his way to becoming one of the greatest distance runners ever.
"We are very proud of Mo's achievements and it is a fitting tribute that the track, one that he's spent so much time on and that supports beginners, talented athletes and GB runners alike, is being named after him."