By Mindy Burrows
January 17, 2020 12.00
Follow @SW_Londoner
Kingston Hospital unveiled its third dementia friendly ward last week.
Kennet Ward is the final of the four elderly care wards to be transformed into a secure, homely and comfortable environment which promotes patients' independence.
Derwent Ward was restored in 2016 and Blyth Ward followed in 2018 thanks to £650,000 of funding from Kingston Hospital Charity.
Olivia Frimpong, the hospital's service improvement lead on dementia and delirium, said: "I think it's very difficult to comprehend just how unsettling it is for an elderly person to leave their own environment.
"Coming into a huge hospital with a very stark, clinical environment can increase a patient with dementia's agitation and confusion because they are in such a strange and alien environment."
She explained that the improved lighting and flooring has reduced the likelihood of falls, especially those causing injuries.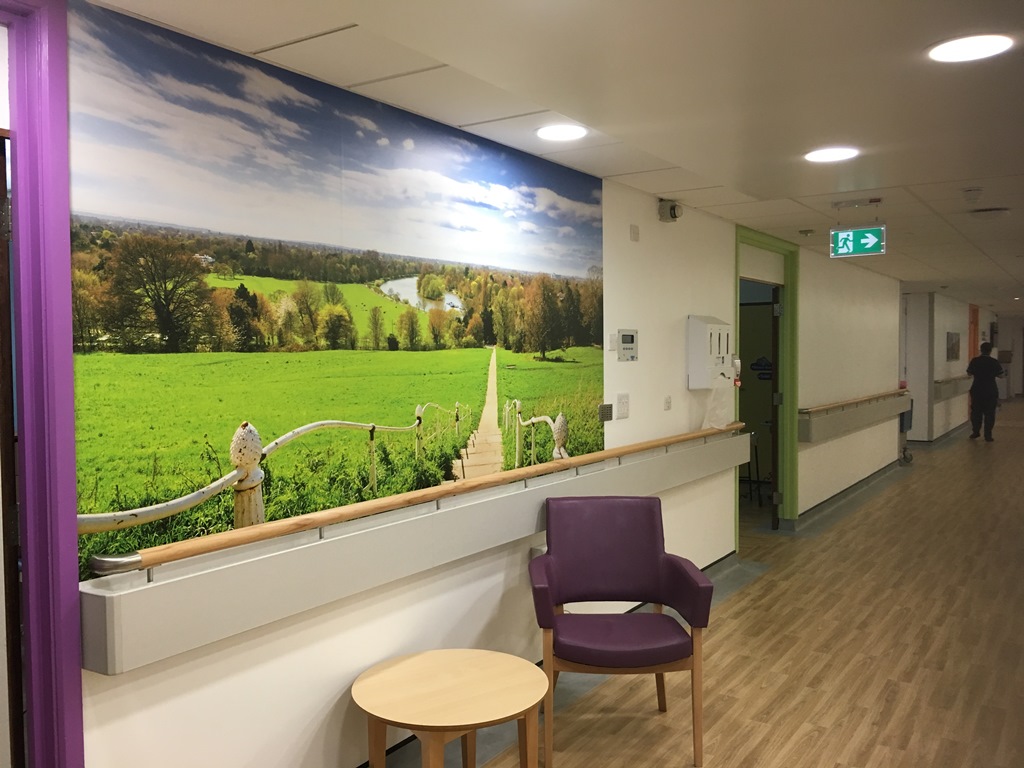 The previous refurbishments caused a four-day reduction in the length of patients' stays and improved patients, family and staff experiences.
Ms Frimpong said: "Staff have reported it's a much more pleasant experience and think, on the whole, patients appear to be less distressed.
"There are lots of distractions and facilities to help decrease agitation and it's easier to support patients with complex needs.
"It's having a really long-term, positive impact."
Improvements include replacing the shiny flooring with matt flooring, which is more familiar and unlikely to appear wet to people with dementia, lowering the signs to be more visible and bringing calming, nature-themed artwork into the wards.
Ms Frimpong said different colours and images help orientate people living with dementia, as they may not remember their specific bed number but they will remember the colour of the bed and the painting above it.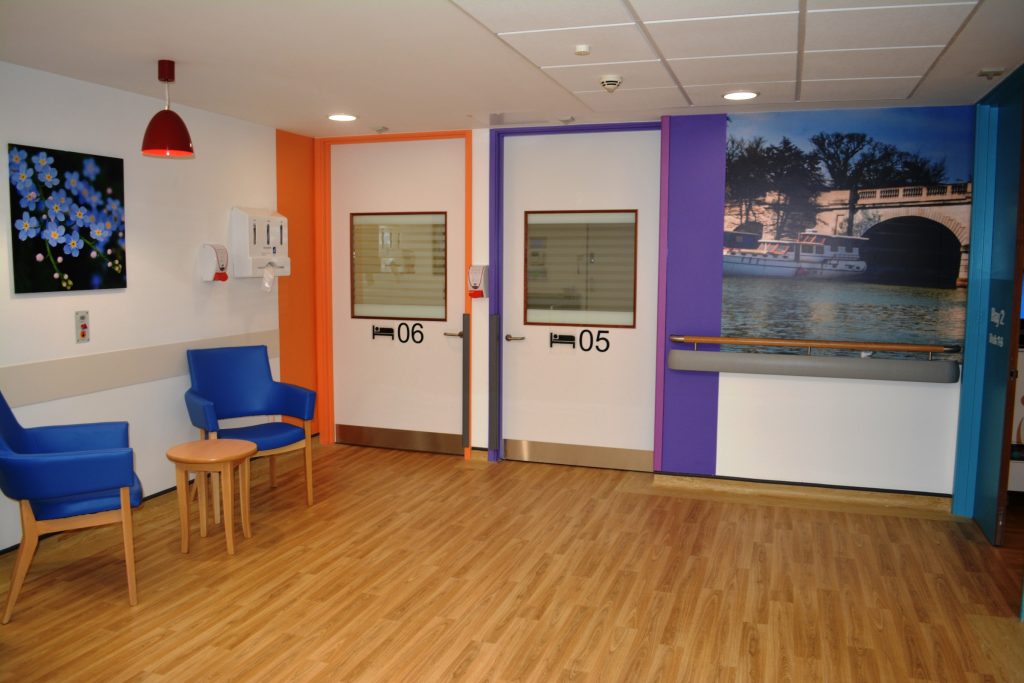 She said: "Creating a nice warm, homely environment where it's easier to function means they're more likely to get better quicker and go homer sooner."
Nicci Gerrard, founder of John's Campaign, which works to extend visiting rights for family carers of patients with dementia, said: "So much imagination, thought and care has gone into creating a calm, light, structured space where patients who may be confused and scared feel safe, looked after and not so far away from home.
"I wish my own father had been somewhere like this."
Dementia friendly refurbishments have been carried out in other parts of the hospital and any future building projects have to include various dementia design principles.
Ms Frimpong emphasised how the changes also make the ward better for everyone as it is now clearer to find the toilets, for example.
According to Ms Frimpong, Kingston's demographic led them to particularly focus on dementia because the inpatients with dementia are more elderly and have more complex health needs.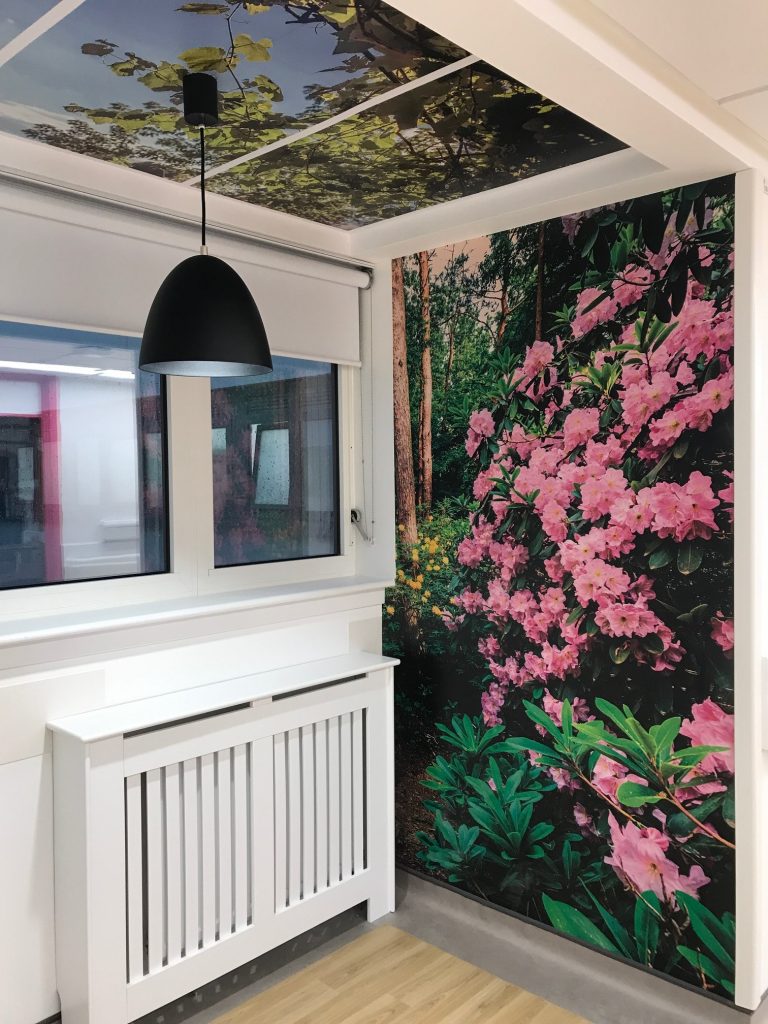 Kingston Hospital launched its dementia care strategy in 2014 which introduced dementia volunteers and activities coordinators who help keep the patients cognitively stimulated.
The hospital is now focusing on education programmes for staff and improving links with its community partners.