The victim of a brutal attack outside Clapham Junction train station says his confidence has plummeted since he was set upon by a gang of men in November.
Stuart Holden, 23, suffered two fractures to his left eye socket, a broken nose and chipped bottom teeth after a night out on Friday 10 November.
The good Samaritan had insisted on safely escorting two female friends home from a take-away when he was targeted by around six men in tracksuit bottoms on St John's Road.
Mr Holden, a Building Surveying masters student from Chorley in Lancashire, has now decided to share the photos in a bid to raise awareness about violence on nights out.
He said: "It was terrifying and has made me so much more careful –  I won't walk anywhere alone in the dark anymore and would advise others to do the same.
"It really knocked my confidence and I couldn't go out at night for ages. I have no idea why they chose to attack me – they didn't mug me or anything.
"I think maybe they saw it as a challenge because I am 6ft 4ins."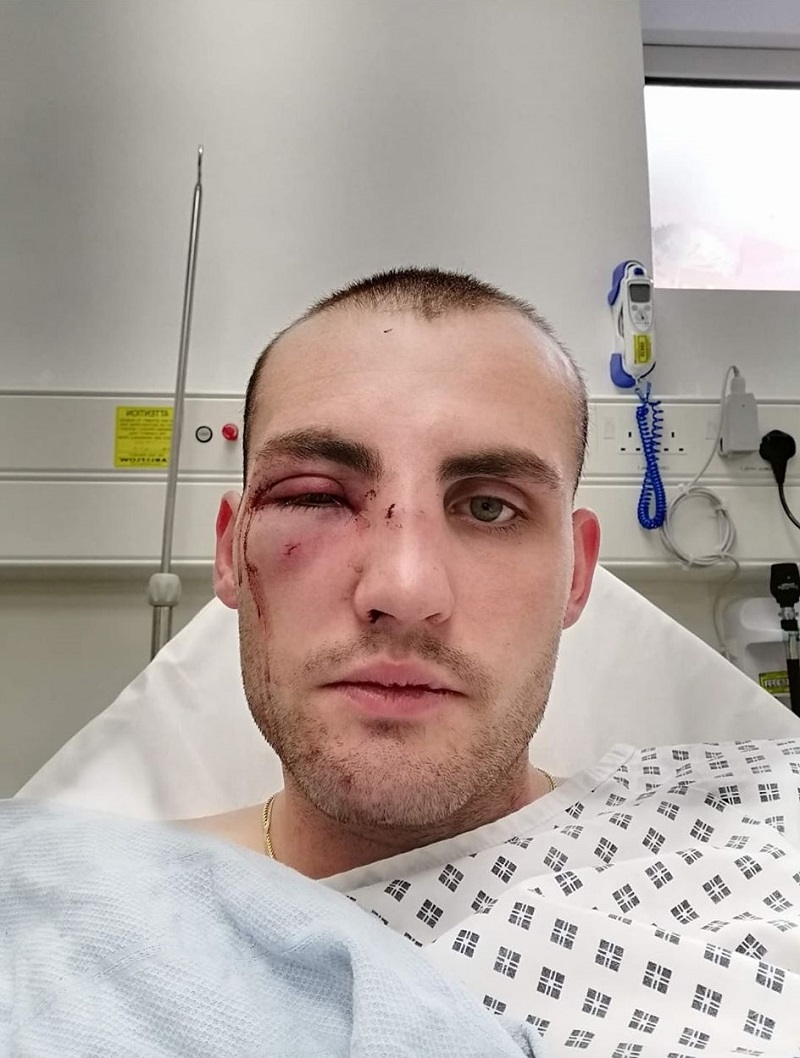 RECOVERING: Mr Holden's eyesight may take six months to recover and he now says he will no longer walk anywhere alone at night.
Mr Holden – who had been visiting friends in the capital – was taken to Chelsea and Westminster hospital for two days before being transferred to Royal Preston hospital for a further four days so he could be closer to his family.
His injuries were so severe that he must now undergo surgery on his nose and has been told his eyesight will not fully recover for at least six months.
His two female friends also suffered minor injuries after attempting to intervene.
However, the brave victim says he is determined to not let the bullies beat him and will still go ahead with a planned move to the capital as part of a quantity surveying graduate scheme later this year.
He said: "I've come to the realisation that it wasn't my fault and I was just in the wrong place at the wrong time.
"I'm still excited to move to London and know I can't spend my life dwelling over one attack otherwise they will have succeeded in making my life worse."
Police officers are now hunting the thugs – as they attempt to tackle the ongoing epidemic of violence across London – and Mr Holden claims they have been 'brilliant' throughout.
Met police did not respond to a request for comment.