A major concert hall could soon be coming to Wimbledon as a group of residents draw up a planning proposal to take to Merton Council.
Progress made by Wimbledon Concert Hall Trust to build a 1,250-seater venue at the current site of Morrisons' car park means an artist's impression of the venue could be here by the end of the month.
The group is currently working with Grimshaw Architects to sketch up initial plans for the venue to 'rival world-leading concert halls', with Strictly Come Dancing judge and award-winning ballerina Darcey Bussell already agreeing to be a patron if proposals are approved.
Wimbledon International Music Festival (WIMF) director and project leader Anthony Wilkinson said: "London doesn't have a quality mid-sized venue and we could build one here in Wimbledon, benefiting the community, but also benefiting London as a whole."
It comes after last week's decision by the Corporation of London to invest £2.5m into plans for a new concert hall on the current Museum of London site near the Barbican in central London.
Mr Wilkinson said: "Our aim is to build a state-of-the art, world-class concert hall with acoustic excellence at its core.
"We want this to be a centre of excellence that will have enormous importance for the whole region, not only in terms of regeneration, but for the whole community."
The council's covenant for the car park expires in 2019, with availability for public tender expected sometime this year.
Inspiration for the building's layout is being modelled on the 'state-of-the-art' New World Symphony Hall in Miami Beach, Florida (pictured).
Under the Trust's plans, the redevelopment of the car park site would also include a small number of outlets such as cafés and offices to financially sustain the hall.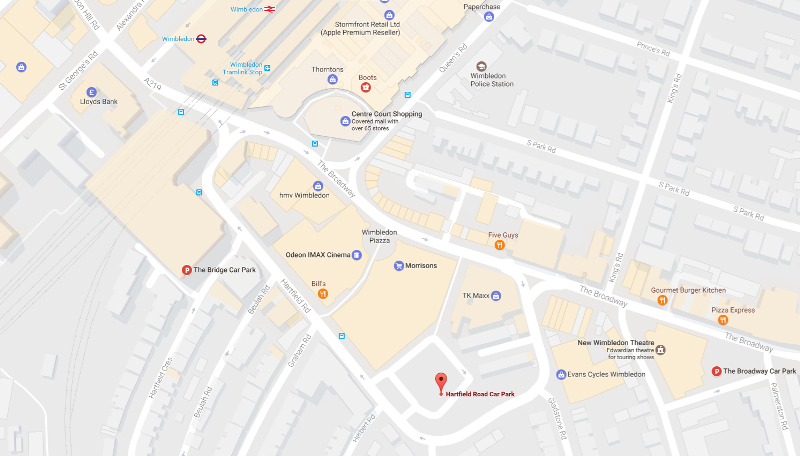 The concert hall would provide a permanent base for groups including the 220-strong Wimbledon Choral Society, who haven't been able to perform in Wimbledon for more than 35 years, due to the size of the group.
Wimbledon Light Opera Society is another group that has backed the campaign, along with Merton Music Foundation, whom Mr Wilkinson is eager to work with.
He added: "Young people enjoy music more when they can see it being made by others – it makes them want to make music themselves.
"We want to be able to bring the community in so that music groups of excellence in the area have the opportunity to perform in a world-class situation."
Featured image courtesy of Rob Swystun via Flickr, with thanks