Richmond borough has renewed its status as a climate action leader, an honour bestowed upon only a select few places worldwide by the Carbon Disclosure Project, for its dedication to green policies.
For the second year running, the region has been placed on the CDP's Cities A list, and is one of just 119 places across the globe and one of three across London boroughs.
The charity, which monitors and reports on climate impacts, said Richmond has been included for "its continuous environmental action and transparency".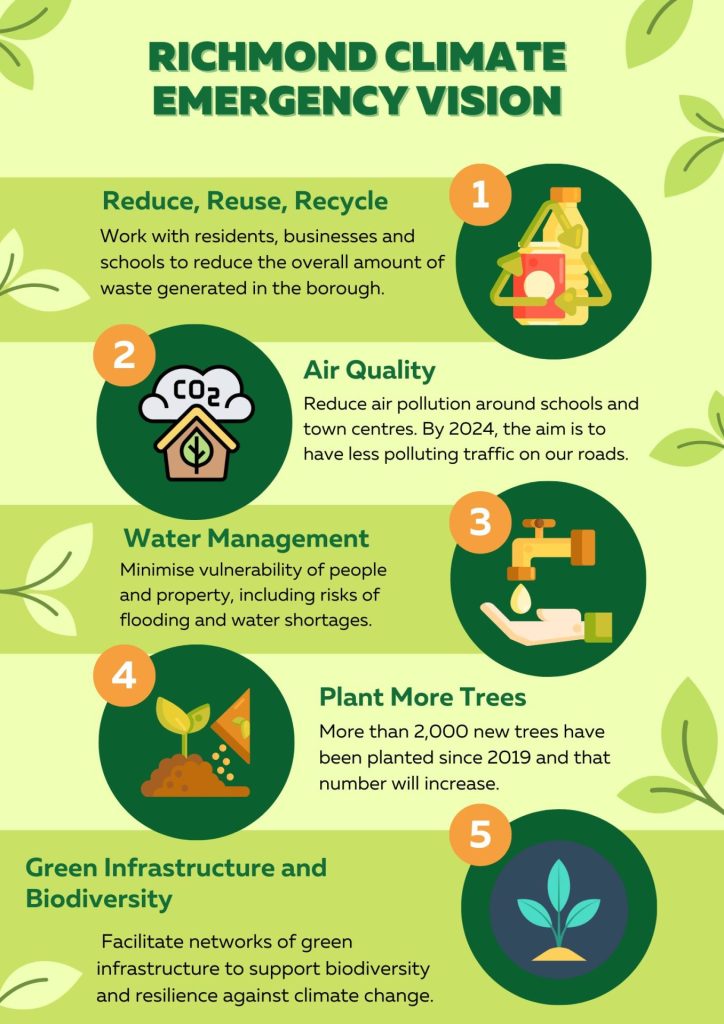 Cllr Julia Neden-Watts, Richmond Council's environment lead, said: "We are very pleased to be included in CDP's Cities A List for the second year in a row. 
"To achieve this, we have had to prove that we are continuing to build on the commitments set out in our climate emergency strategy to reduce our carbon footprint.
"By measuring, understanding and disclosing environmental impact, we are able to take the urgent action needed to build a sustainable, thriving and resilient environment in which to live and work."
The A list requires cities and boroughs to create a city-wide emission inventory and complete a climate risk and vulnerability assessment to create a plan for tackling climate hazards.
Boroughs listed are taking four times as many mitigation and adaptation measures as non-A List cities.
Neden-Watts added: "Being transparent about our climate action and monitoring and reporting our progress and challenges is a priority for Richmond Council."
The council has registered many achievements in tackling climate change such as supporting access to greener modes of transport.
As part of the electric cargo bike scheme, the council installed 431 electric vehicle charging points which offer both environmental and economic benefits.
By 2030, the climate action plan aims to reduce carbon emissions to achieve a carbon neutral organisation and zero carbon by 2050.
The council hopes continue climate leadership through concerted and effective action and strive to execute their climate emergency vision.