A Shepherd's Bush writer is asking for weird and wonderful titles to be turned into stories with donations made to Parkinson's UK as a labour of love for his mum.
Donors can see their story come to life as musician, writer and tech CEO Ned Mortimer, 27, has pledged to write stories based solely on title suggestions with every £10 donation he receives on his JustGiving Page.
Mr Mortimer was inspired to use his love of writing to raise funds to help aid research about a disease his mother Francine, 65, was diagnosed with 15 years ago.
He said: "With the support of Parkinson's UK, along with an amazing network of family and friends, my mum has fought with a single bloody-mindedness to keep the condition from taking over her life.
"I know it's like a drop in the ocean given how much funding they get overall but it is nice to contribute.
"If research can help other people avoid having it or make it a lot easier to treat that makes her happy as well. She's very good at seeing things from other people's point of view so I'm just quite keen to support in some reasonable way."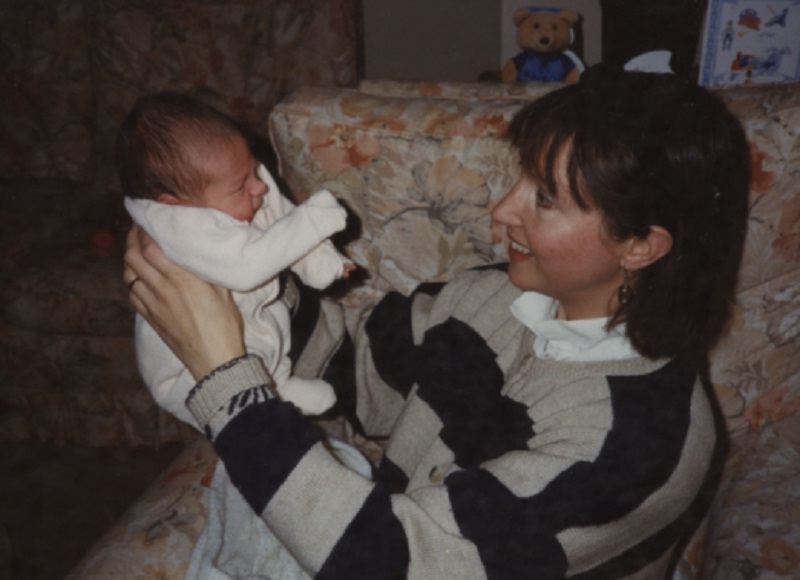 STORYTELLERS: Both Ned and his mother, Francine, enjoy writing stories
Admitting that he didn't know much about the disease when his mum was first diagnosed, he said that there was some relief when they finally got answers about his mum's condition.
"It was good to know what it was but it was pretty awful, and it was super young for someone to get it.
"But also she's actually really good at getting on with things and when you talk to her about it she's very good at seeing it in context.
"It slightly can take over your identity and she doesn't want to be treated anything less than just like another person."
The idea was sparked by his mother's enjoyment in writing humorous stories based on her real life to keep her mind active.
Mr Mortimer has had received some quirky title suggestions with one of the most memorable being: "You were asleep, I wake you, the vast morning brings the illusion of the beginning."
His girlfriend Anya, 29, offered a title making a humorous quip at her boyfriend suggesting "Love is a waste of time."
The aim is to raise at least £1,000 for Parkinson's UK, and is currently at 54% of the fundraising target.
Fundraiser at Parkinson's UK, Simona Southgate, said: "It's wonderful that Ned has chosen to support us in this very unique and creative way in aid of his mother – who faces her own challenges with Parkinson's every day."
You can donate to the cause here. All of Ned's stories can be read here.