Housing has once again put Labour and Conservatives at loggerheads in the race to replace Sadiq Khan as Tooting MP in today's by-election.
Labour candidate Rosena Allin-Khan set her focus on improving healthcare and housing in the area.
She is also committed to working closely with small businesses — hailing them the 'lifeblood of the local economy'.
Dr Allin-Khan's comments come as Labour struggles to convince voters nationally about its pro-business credentials following Jeremy Corbyn's election last summer.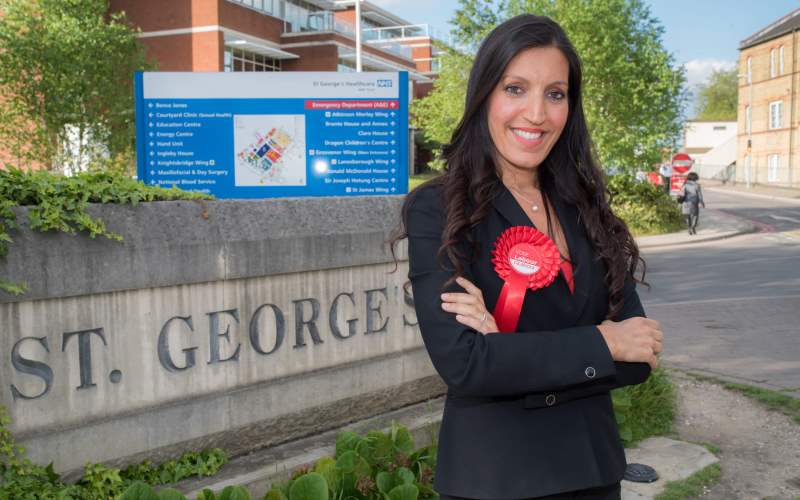 KHAN SHE DO IT? Dr Allin-Khan is hoping for another Labour win (© Rosena Allin-Khan)
Despite the Labour stronghold in Tooting, Dan Watkins is positive about the response he's received on doorsteps.
Since failing to win in Tooting by just 5.3% last year he has worked hard to increase his community profile.
Mr Watkins acknowledges that Dr Allin-Khan's association with Mr Khan may prove an asset to her campaign.
However, he criticised Labour's attempts to use the new London mayor's profile to distract people from issues in the area saying Tooting voters are more 'savvy' than that.
Can't think of anyone who'd be better to represent our community in #Tooting than @DrRosena. Proud to vote for her. pic.twitter.com/FOKaPFG6Rw

— Sadiq Khan (@SadiqKhan) June 16, 2016
Dr Allin-Khan has steered clear of taking about tactics, she said: "I've not been focussing much on what other parties are doing."
On housing, the issue polling as Londoners' top concern, a tribal Conservative-Labour split is evident.
Mr Watkins vowed to hold the new mayor to account on his affordable housing pledges.
Whereas Dr Allin-Khan said: "Social housing is right at the top of the agenda."
If elected she plans to work with the mayor to implement his London-wide affordable lettings agency.
Although acknowledging the importance of a good-quality affordable rented sector, Mr Watkins' doorstep conversations have led him to feel that, if offered the choice, people would prefer help to access a more affordable housing ladder.
He is sceptical about the mayor's plan to place a 50% affordable target on all new developments in London.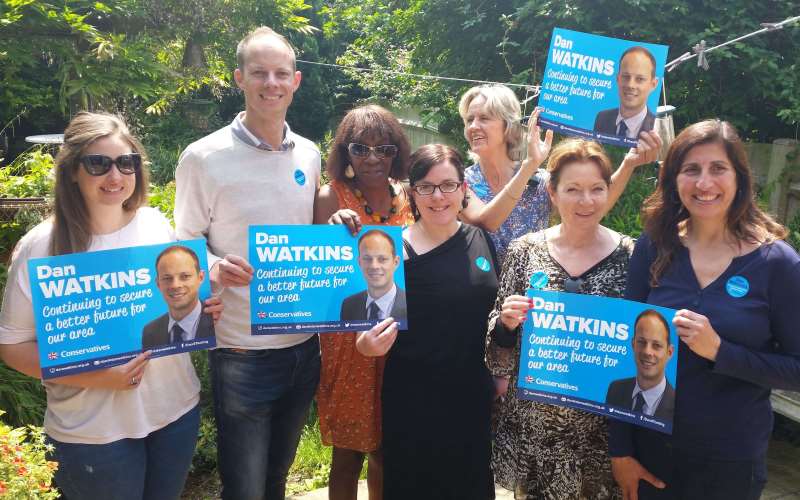 DAN THE MAN? Mr Watkins has been canvassing in Tooting for a while now (©  Dan Watkins)
Dr Allin-Khan has made the NHS a key pillar of her campaign — frequently referencing her time as a St George's Hospital A&E doctor.
She said: "If elected I will ask the difficult questions about the hospital's £46.2m deficit and cuts to mental health services."
Both by-election candidates support the in-campaign in this month's EU referendum.
Dr Allin-Khan said: "I am 100% in favour of staying in the EU."
Her commitment means that she is about 25% more pro-EU than her party leader.
Mr Corbyn said in a recent interview that his passion for staying in the EU was 'seven or seven-and-a-half' out of ten.
Mr Watkins, whose party is split on the issue, announced in February that he backs a remain vote.
He said this week his decision was shaped by the many Tooting residents who work in central London in jobs that depend on trade with Europe.
However, regardless of the outcome next week he is optimistic about the future.
"In the long run I can see a case that Britain will be successful outside Europe," he said.
The by-election was called last month after Labour MP Mr Khan resigned upon becoming London mayor.
It's polling day! Back me at the ballot box today to secure a brighter future for Tooting. pic.twitter.com/CnwgkAbgsn

— Dan Watkins (@DanWatkins) June 16, 2016
Huge thanks to everyone out and about delivering leaflets this morning across #Tooting. pic.twitter.com/n5ZwQ0INlH

— Dr Rosena Allin-Khan (@DrRosena) June 16, 2016
Voting closes at 10pm today, find your nearest polling station here.