A ten-year-old boy established his own café in Crystal Palace last month, aiming to raise money for charitable causes.
Malaki Conteh, 10, set up 'Malaki's Food and Drinks' to raise money for three causes: musical instruments for those who cannot afford them, equine therapy for those suffering with poor mental health and his own music and ballet lessons.
Malaki explained: "Singing is my passion and talent, so I'm happy that I get to set up shops like this and sing.
"We set this up in Crystal Palace because the main roads are really good and the area is very busy."
The café sells various goods, from curry goat patties to sourdough bread.
After showing a keen interest in becoming a chorister at six-years-old, Malaki, with support from his parents, started a shop in Camberwell selling plants, gifts, bits-and-bobs, and baked goods to fund his singing and violin lessons.
Malaki is now proud to be a chorister at the independent Prebendal School, Chichester, a boarding school he has attended since 2021 and a chorister at Chichester Cathedral.
The idea to raise money for equine therapy and instruments arose after conversations with his violin teacher, who regularly works with horses.
With profits from the shop, Malaki has volunteered to cover the transport costs for those trying equine therapy.
Malaki's shop sells Caribbean food for a set price, while cakes and breads are a 'pay what you can' scheme.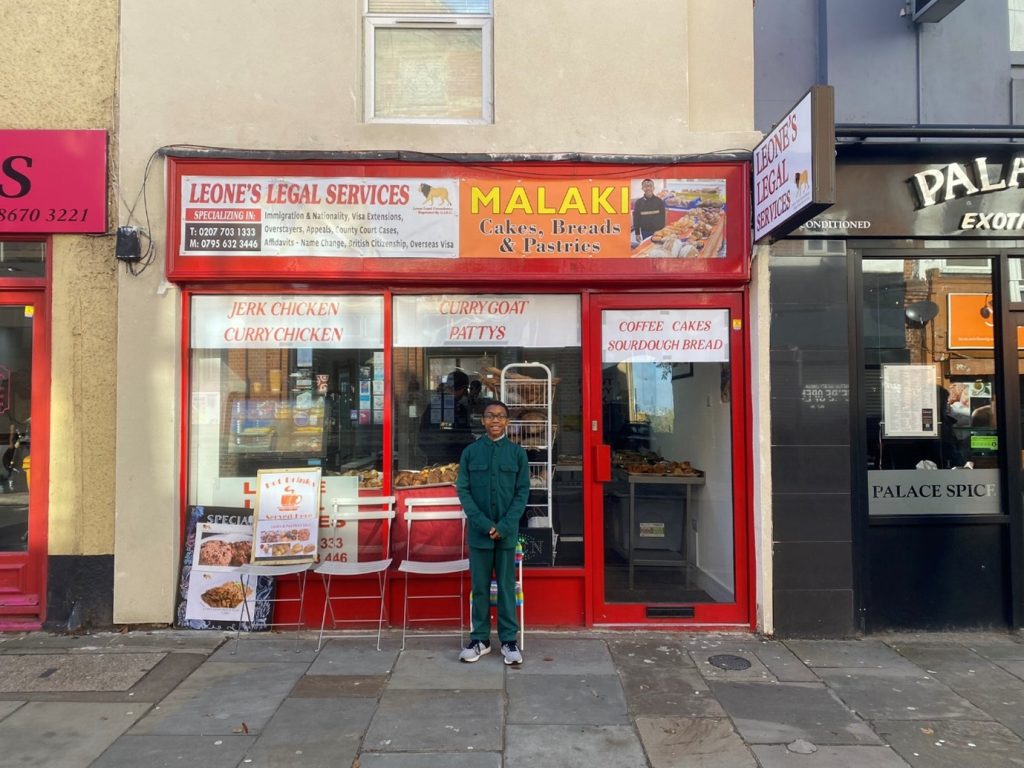 Upon setting up his café in Crystal Palace, he has enjoyed visiting the Upper Norwood Library which is opposite his shop, as well as the occasional visit to Dominos.
In July, Malaki set up his business on Deliveroo in his hometown of Warlingham, Surrey, achieving an 'excellent' rating within just a month and reviews such as: "best curry goat that I have ordered in such a long time" and "food is absolute perfection".
While he rarely returns home for the weekends, he hopes to work at his Crystal Palace shop if he has spare time among his non-stop chorister duties this Christmas.
He specifically enjoys working with his dad and meeting new people in the shop.
The shop is located on Westow Hill and for those interested, Malaki recommends the cinnamon buns and olive bread.
Malaki's business also has a focus on donating unused instruments.
If you would like to donate an unused instrument, please call Malaki's father on 07956323446 or email [email protected].