By Christian Smith
August 15 2020, 08.53
Follow @SW_Londoner
Merton Council will trial a provocative anti-littering campaign in its Trinity ward, after an increase in post-lockdown littering frustrated councillors.
Signs similar to those used by City of York Council reading "Don't be a tosser" will be displayed to encourage locals to clean up after themselves.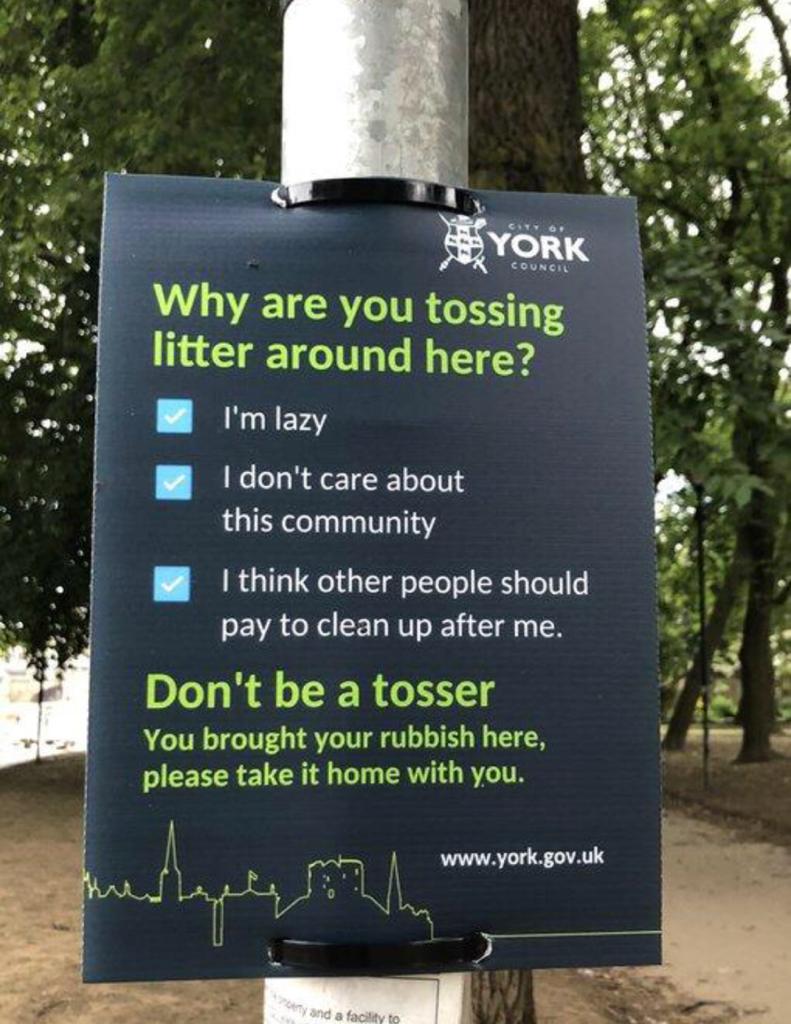 Liberal Democrat Paul Kohler, councillor for the Trinity ward, proposed the idea, gaining cross-party support.
"A small minority of thoughtless people need to think about the consequences of their actions and I am convinced these signs will help," he said.
The York signs were inspired by a New Zealand campaign, but the "Don't be a tosser" slogan goes back to a 2008 award winning initiative driven by BBC Suffolk's Mark Murphy.
Councils around the UK have seen a rise in littering since the end of lockdown.
The signs in York have proven popular and similar campaigns have been springing up around the UK, including in Birmingham, Bath and Rugby.
If the trial is successful, the messaging will be rolled out across the remainder of Merton.
Featured image shows councillor Paul Kohler and other Liberal Democrats collecting litter.