Labour and Co-operative candidate Steve Reed launched his campaign for re-election as Croydon North MP last week.
Mr Reed retained his seat with a majority of 21,364 in 2015, ahead of Conservative Vidhi Mohan (12,149) and UKIP candidate Winston McKenzie (2,899).
With Streatham candidate Chuka Umunna in attendance at the Zakia Centre, Mr Reed said his campaign would focus on fighting cuts to hospitals and schools in Croydon.
He said: "We are campaigning against the change in how the schools in Croydon are being funded.
"The Tories want to damage our children's education."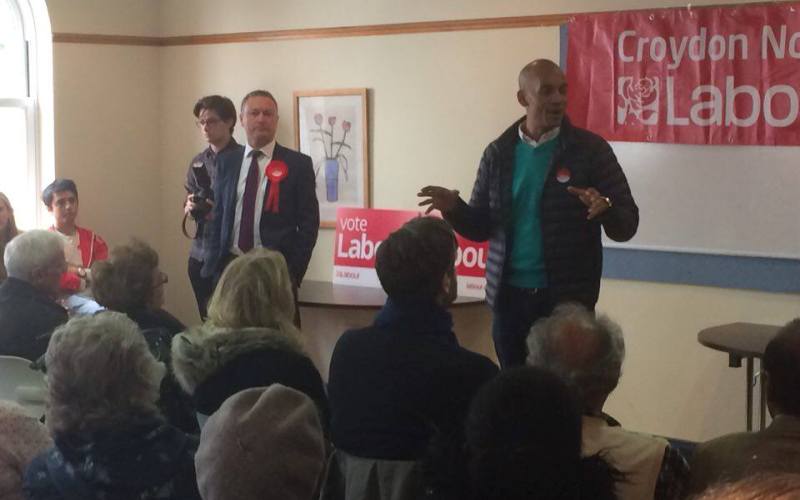 In his speech, Mr Umunna, a former Labour leadership candidate, asked supporters to stand tall and be confident.
He said: "This is a difficult election because you have people dumping on our party every day."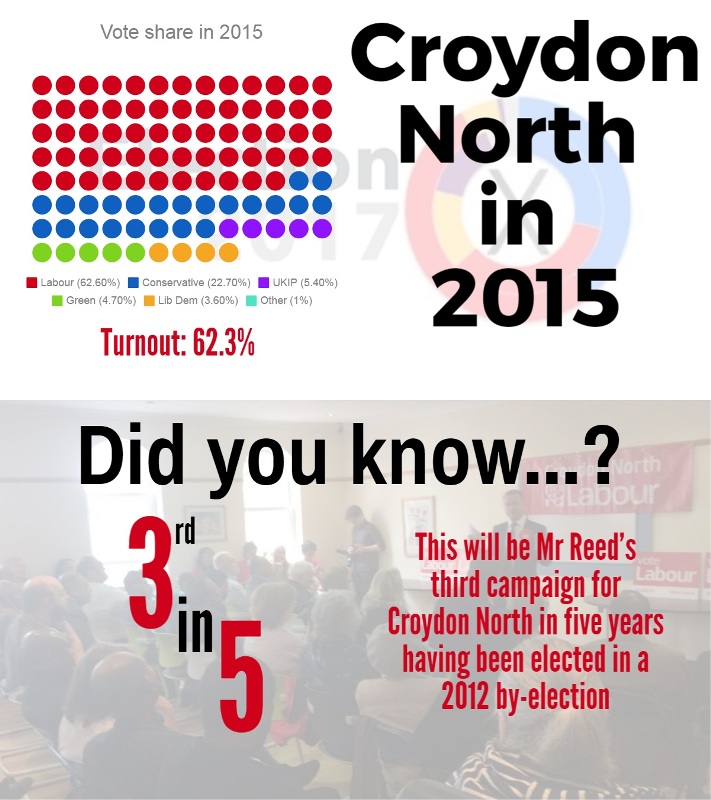 Mr Reed urged supporters to be positive despite concerns about Labour's prospects.
He said: "We have a record of winning against the odds in Croydon.
"The data we are getting back from the doors is as good or better than the last general election."
The Conservatives and Liberal Democrats are yet to announce their candidates for the seat.