Did you know that Wimbledon has a stable?
If you're a regular visitor to our site then you probably do as we've written about it before.
However, if this is your first time with us or you're just not that into horses, you won't have known that just a short gallop from the famous common you'll find the oldest recorded stable in England.
Yes, those of you who thought the Wombles were the most majestic creatures in SW1 were wrong I'm afraid because Wimbledon Village Stables is home to some magnificent horses.
Naturally, with one of the world's most anticipated horse racing festivals just around the corner, Cheltenham, we thought we'd take a look at the world of horses and how you can get in on the action.
Indeed, while many of you might have thought that horse riding and racing was only for those out in the country, the opposite is true. Wimbledon Village Stables is not only home to some four-legged stallions, but it also has a range of tools and experiences to help you learn a bit more riding as a hobby and as a sport.
Horse Racing Fever Set to Grip the UK Once Again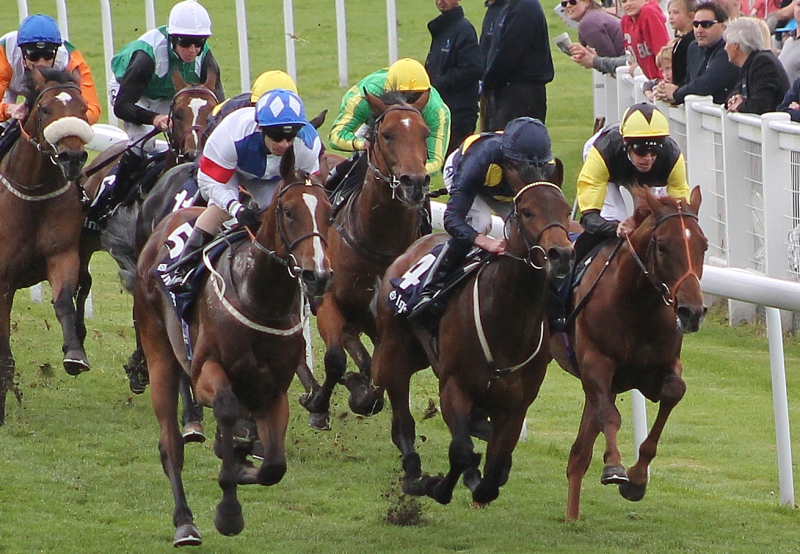 © monkeywing
If you're anything like the Queen, you'll already be looking forward to this year's Cheltenham Festival.
Due to get underway on March 14 and come to a glittering conclusion on March 17, the National Hunt event is the finest of its kind, the milestone event known to often turn uninterested observers into racing fans.
A daily average of 62,000 people will attend the event and millions more will watch on TV around the world. Not only that, but the experts have calculated that at least £150 million will be bet on races during the festival.
Helping fuel this interest from all quarters is TV and media coverage as well as online previews and breakdowns. For the uninitiated, news and odds aggregator Oddschecker is offering a breakdown of the event.
Taking the festival day by day and publishing the latest news, expert tips and betting odds, the site is opening up the event to as many people as possible.
Learn the Basics of What the Pros Do
Opening today in Wimbledon Village – EQUICISE – the next generation in equestrian exercise. pic.twitter.com/GT7dVJVS3t

— WVStables (@WVStables) March 14, 2016
Naturally, when it comes to an event like Cheltenham, novice riders can't just jump into the action. However, that doesn't mean a little bit of knowledge and some experience on a horse can't enhance your experience of this or any other racing event. In fact, if you get someone riding young enough, then they could well end up competing in one of the famous races – and that's what Wimbledon Village Stables is all about. Although they're not in the business of training professional jockeys, they are interested in getting more people into riding.
For complete novices who either don't want to embarrass themselves or trot around in the rain, the stable has a state-of-the-art simulator. Known as the Equicise Simulator, the machine not only looks like a real horse but moves like one. Beginners can climb aboard the mechanical beast and have a 30-minute lesson from Tuesday to Sunday every week. Although it won't make you Frankie Dettori overnight, the simulator is the safest way to learn the basics.
For those that want a bit more of the real thing, Wimbledon Village Stables offers everything from single riding lessons for adults or children to multi-day courses for all skill levels. "Learn to Ride in a Day" is recommended for anyone that want to cover the basics and get themselves mobile in a day, while intermediates can pay £650 (non-members) or £250 (members) and attend two lessons a week for six weeks.
A Place Everyone Can Enjoy
Merry Christmas everyone from all at Wimbledon Village Stables #wimbledon #horses #horseriding #christmas #london pic.twitter.com/lDD504u0A4

— WVStables (@WVStables) December 24, 2015
But what if I don't want to ride? we hear you ask. If you're more of an armchair fan and simply want to know a little more about horses so you can enjoy events on TV, the venue also holds a number of theory classes. Not only that, but it uses horses as a lead in for various healthy and mindfulness classes such as yoga and pilates. Basically, if it's good for you, entertaining and has something to do with horses then England's oldest stable probably offers it.
Regardless of whether you're an expert or a novice, horse racing is a part of British culture and every time a festival like Cheltenham rolls around it makes us think. Fortunately, as South West Londoners, we have one of the country's finest facilities right on our doorstep. Aside from being another reason why SW is one of the best places to live in the UK, the stable offers a great opportunity for you to get out and try something new in a safe and friendly environment.
Featured image courtesy of Matthias Rosenkranz, with thanks.