London Mayor Sadiq Khan gave his final approval on Monday for a new Westfield shopping centre to be built in Croydon which will create 7,000 new jobs.
The project, set to cost £1.4 billion, has been in the works since 2009 and will see the current Whitgift and Centrale shopping centres replaced by a larger, 1.5 million square foot complex built by Westfield and Hammerson, collectively known as the Croydon Partnership.
Construction is expected to start in 2019 and be completed in 2022, with the new centre boasting over 300 shops.
"This is a very exciting development," said councillor Mark Watson, Croydon Council cabinet member for Economy and Jobs.
"It is a huge investment into the town, and we expect about 7,000 jobs will be created.
"For the business community I think this is a huge boost of confidence in Croydon."
Westfield have promised a premier shopping experience, including a new flagship Marks & Spencer store to replace the one in the Whitgift Centre, a multi-screen cinema, and an all-hours public walkway which they claim will make the town centre safer.
"Croydon residents can look forward to an unrivalled shopping experience," said a spokesperson for FTI Consulting, who work with the Croydon Partnership.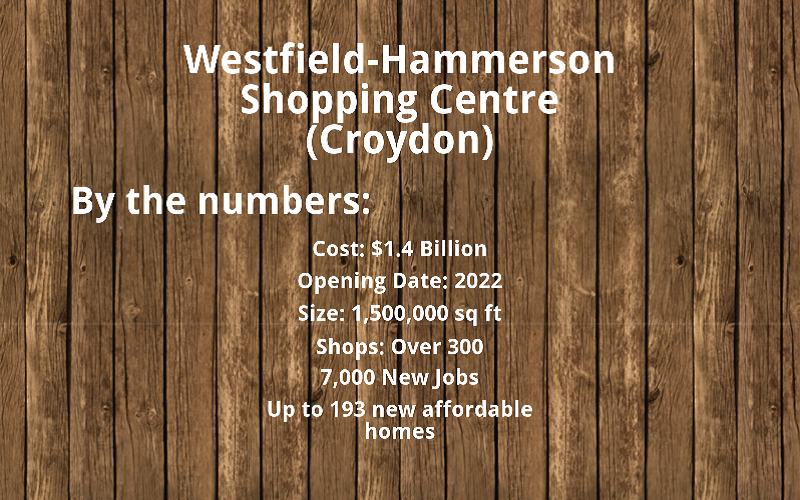 Along with the mall, over 1,000 new homes are expected to be built with the investment, including up to 193 affordable new homes.
However, while the development is widely accepted as being badly needed, not everyone is pleased with how the process has been carried out.
Local businesses feel the council have not adequately communicated with them, and feel left in a limbo after facing nine years of delay with the project.
"The problem with the proposed Westfield is not enough information," said Jason Smith, 43, owner of shoe shop Zucchi, based in the Whitgift Centre.
"Not from Westfield nor from the council.
"I don't think either have helped small business in the area."
Mr Smith is also concerned about whether the project will actually go ahead.
"The big question which has been unanswered is will it actually go ahead.
"We've just gone through a seven year process to get to this certain stage where Westfield have just been giving planning permission.
"We've now been reset and have gone back to the original start line."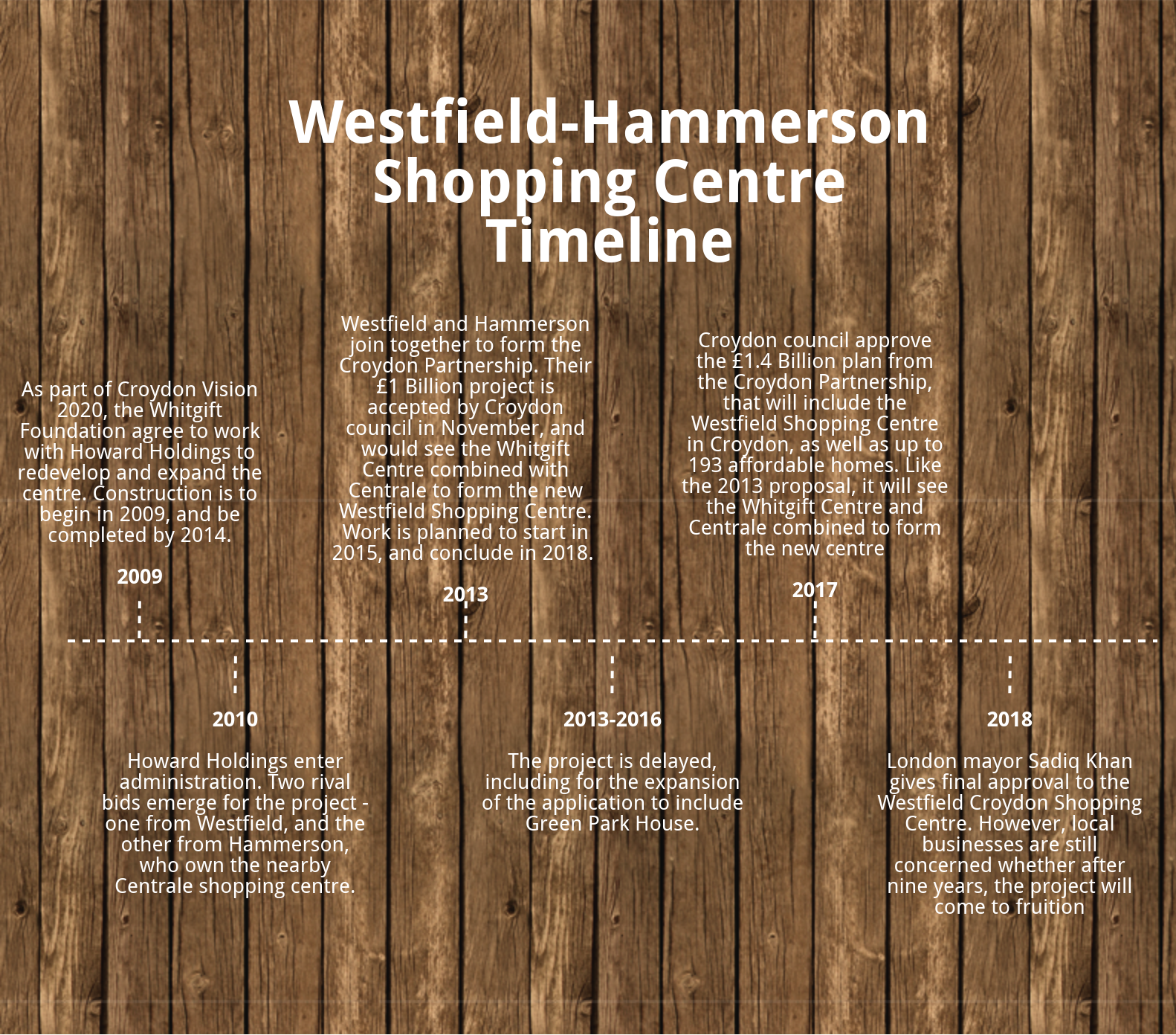 Many of these local businesses have also raised concern for their future, with few of them being granted licenses for the new Westfield centre, which are considerably more expensive than those at Whitgift.
However, Cllr Watson stressed the council are doing all they can to help local businesses.
"We've done a whole series of outreach to the businesses, supporting those that need to move or are affected by the move," he said.
"We will do everything we can to make sure the local businesses we've got stay in Croydon.
"We want to keep smaller, independent businesses."
He also sought to reassure them there would be no more stalling.
"We've been waiting for a long time to get to this stage, so local businesses have been on hold waiting for this to happen," he said.
"I think now a lot of businesses are going to get behind it.
"I think all the hurdles have now been crossed, we can now see clearly the way forward.
"I think everybody now wants the scheme to be a success, and to get on."