Made In Chelsea's Ashley James is encouraging everyone to keep it 'fur-free under the Christmas tree' this winter in PETA's latest campaign.
Wearing an eye-popping green elf outfit teamed with thigh-high boots Ashley braved the cold on Carnaby Street today to urge people to ditch fur this holiday season.
Ashley is following in the footsteps of celebrities including Joss Stone, Paloma Faith and Pamela Anderson in sharing the message that fur isn't fashionable.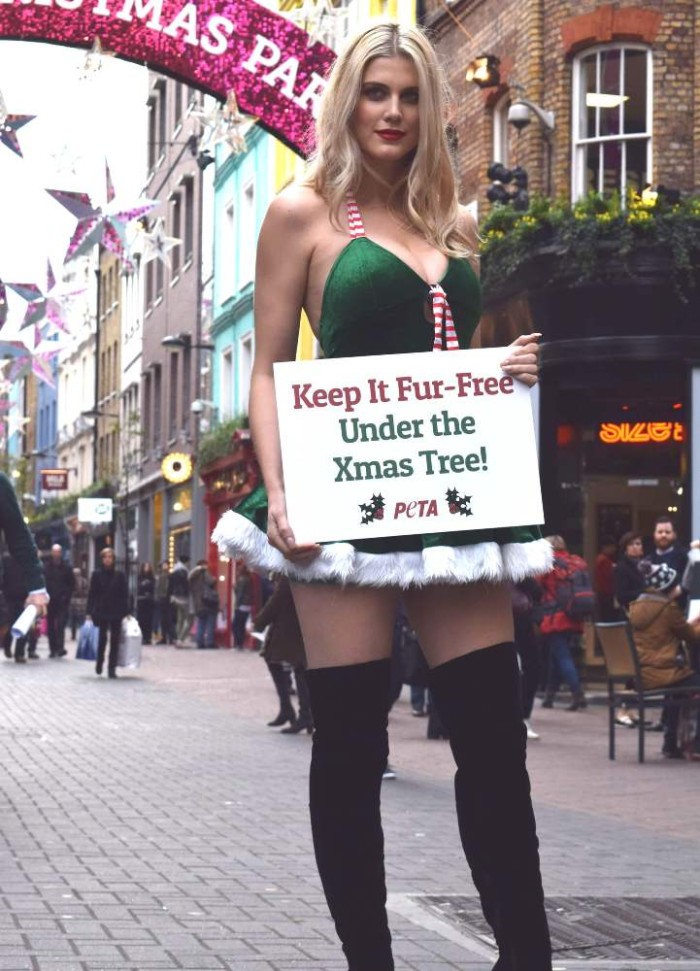 "Whilst I like to enjoy some of life's luxuries, there is nothing luxurious about the way animals in the fur industry are treated", said Ashley.
"Knowing how cruel the industry is, I cannot understand why people buy fur – especially as it's so easy to stay warm with fur-free styles.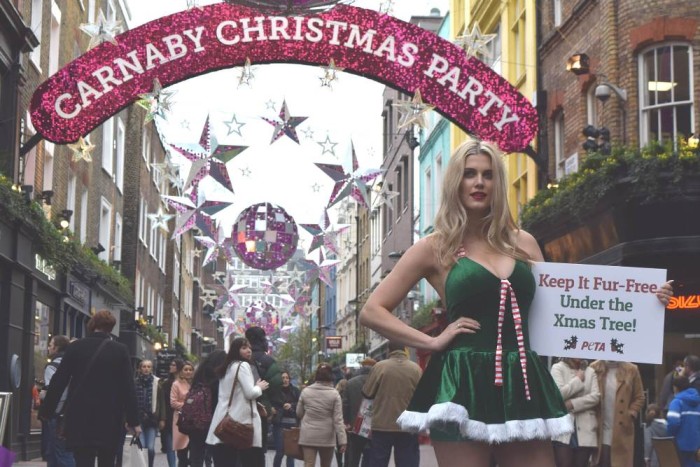 "I'm proud to join PETA in asking people to stay on Santa's nice list by keeping fur off their Christmas lists."
Getting ready for @PETAUK fur free Christmas campaign with my little helper 🎄 #keepitfurfreeunderthechristmastree pic.twitter.com/4g8nUf0e2Q

— Ashley James (@ashleyljames) December 14, 2015
PETA has revealed the appalling conditions some animals are kept in as part of the fur industry, including those confined to cramped, filthy cages before they're drowned, beaten, strangled, electrocuted and even skinned alive for fur coats, collars and cuffs.