A bench similar to the one in the opening credits of Bottom was unveiled in Hammersmith today in tribute to the late comedian Rik Mayall.
The 56-year-old comedian died in June of an acute cardiac arrest but spoke of his disappointment that the bench had been removed.
An online petition has garnered more than 7,000 signatures to bring the bench back to the site as seen in the opening credits of the show.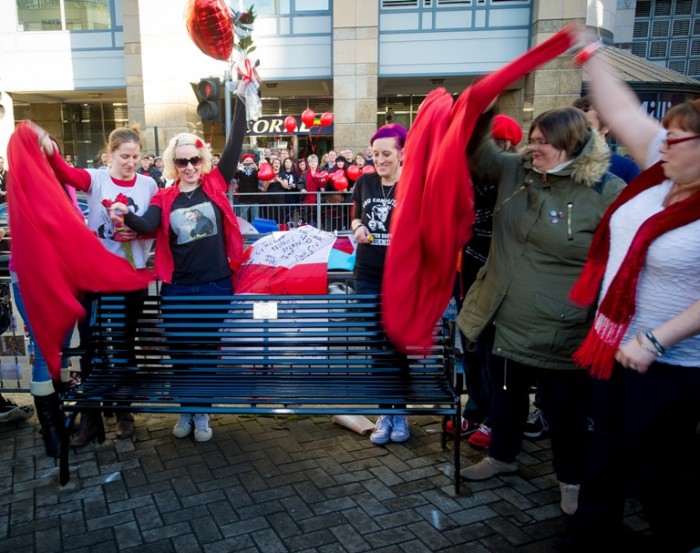 Actress and screenwriter Jaime Bird who organised the petition said: "It's an overwhelming feeling.
"We have to give thanks to the council.
"Rik is a legend and I wanted to get the bench for him – it will honour him forever."
The bench is located at the junction of Queen Caroline Street and Hammersmith Bridge Road, where Mayall and Bottom co-star and co-writer Ade Edmondson would fight in the opening credits.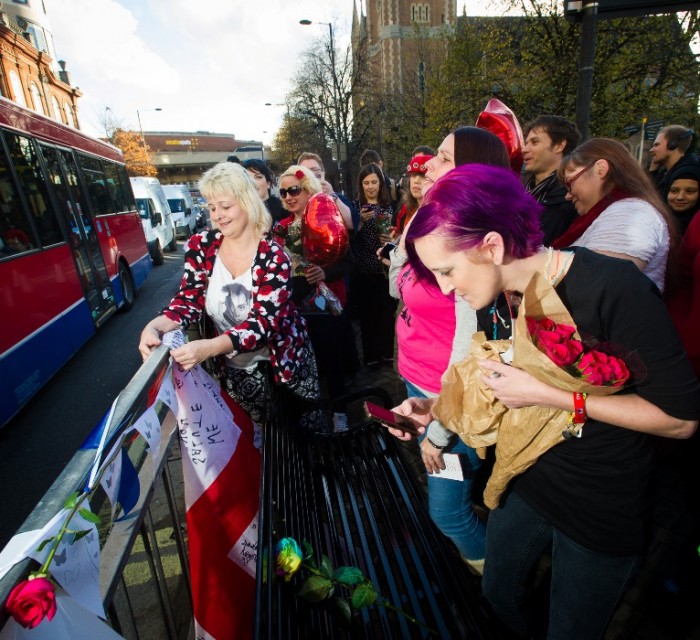 After much pressure from fans to replace the 'Bottom bench' in tribute to the Young Ones star, Hammersmith & Fulham council approved the decision.
Deputy Mayor of Hammersmith & Fulham Council Ali Hashem attended the unveiling.
He said: "Rik Mayall was one of the brightest comedians of his generation.
"We are proud some of his best work was set in Hammersmith. It was a fantastic day and the moving tributes demonstrated just how many lives he touched."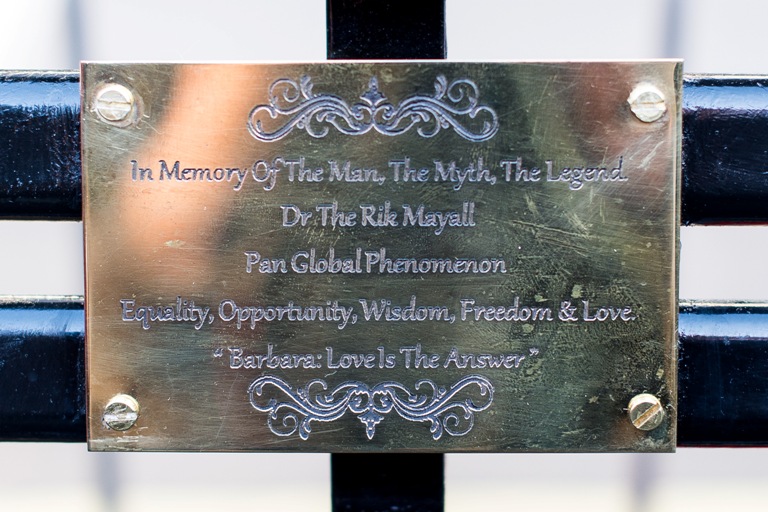 The memorial is inscribed with a message requested by Mayall's youngest daughter Bonnie, which reads:
In Memory Of The Man, The Myth, The Legend
Dr The Rik Mayall
Pan Global Phenomenon
Equality, Opportunity, Wisdom, Freedom & Love.
"Barbara: Love Is The Answer"
The unveiling was attended by legions of Mayall fans, including Russ Freeman, 37, who travelled to Hammersmith with his wife Mandy, to pay his respects to the late comic.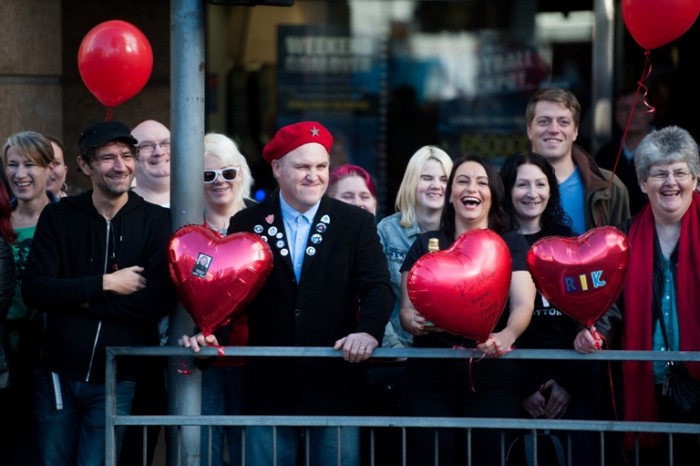 He said: "Rik was a national treasure and a comic genius. He was under-appreciated in his lifetime and it's great the council have been so positive.
"He is an important part of our cultural heritage and to have a bench for Rik in Hammersmith is fantastic."
Pictures courtesy of David Tett, with thanks