By Jordan Ifield
August 14 2020, 17.00
Follow @SW_Londoner
Calls for funds to be made available to Hammersmith Bridge have been made after the bridge was shut entirely.
Hammersmith bridge had to shut to all traffic after cracks in the iron pedestals expanded during the current heatwave.
From 5pm yesterday all pedestrians and river traffic are not allowed to cross or go under the 133-year-old bridge.
The announcement was made after 24/7 inspections from engineers found a crack originally recorded in April had significantly expanded by yesterday.
Chair of the Transport Committee of Richmond Council Alexander Ehmann said: "As we've said as a council, the only place that can come from is national government because with a tab of £140 million local authorities don't have the money to do that.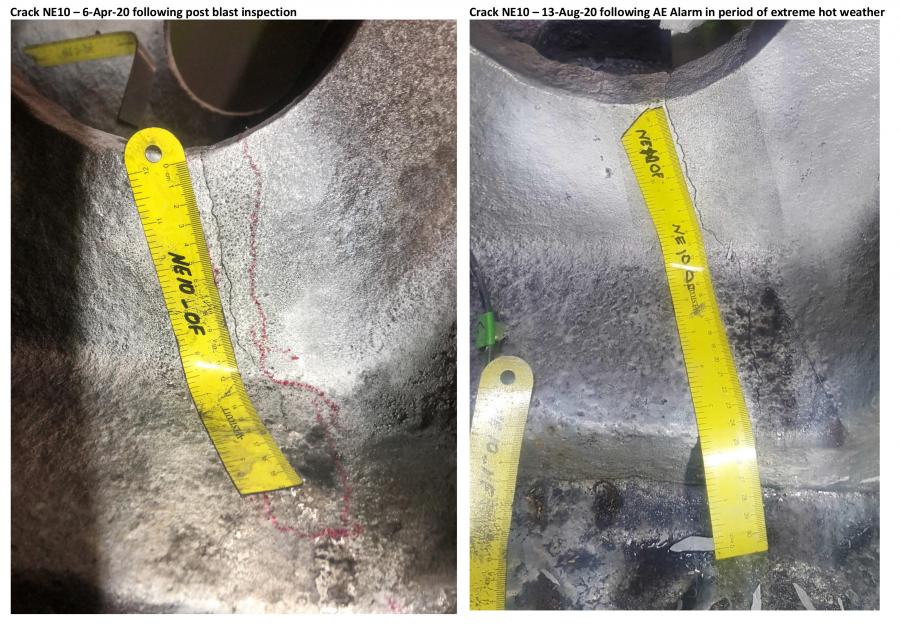 "The bridge is going to be closed for a number of years still but unless the money for fixing the bridge is secure then that timeline to fixing it is by definition going to be longer, and even questionable whether the bridge will ever be repaired.
"Even if Transport for London might have done in the past, TfL's now basically bankrupt, the funder of last resort is National Government."
The bridge has been shut to road traffic since April 2019 after cracks were discovered in the bridge pedestals with funding negotiations between TfL and the government so far remaining unsuccessful.
The estimated bill for fixing the bridge was last reported to be around £120 million but the length of time it could take to repair the bridge is also problematic.
Mr Ehmann stated: "My understanding from speaking with Hammersmith and Fulham (council) and TfL throughout this process is that with the funding in place to conduct the level of repairs that are necessary this structure can be returned to working functionality in around 3 years.
"Now that may be a bit longer than 3 years. Residents I think understand that that is probably an optimistic estimate from the bodies responsible."
Despite the bridge's closure there have been people recorded hurdling barriers and crossing the bridge on foot prompting safety marshals to be deployed on site.
Hammersmith Bridge is shut. It's now too dangerous even for walkers and cyclists, and boats can't pass under it because serious cracks in the structure worsened in the heatwave.

This guy? Not bothered. Just jumped over several barriers and kept right on running. pic.twitter.com/LfuhtNdd7r

— Rachael Venables (@rachaelvenables) August 14, 2020
For now the site will still be monitored 24/7 by engineers but signs on the bridge re-opening anytime soon for any type of traffic looked unlikely.
MP for Hammersmith Andy Slaughter also weighed in on the issue and claimed that the bridge had become 'the £140 million dollar question'.
"I wrote to Grant Shapps (Transport Secretary) and said if nothing else it is clear that the only sort of funds for this is going to be central government," he said.
"This is a main river crossing, across a capital city. If the government wanted to it could find the money to repair the bridge, TfL let alone the boroughs are not in a position to come up with £100 million plus to do that.
"When we last discussed this with government just before lockdown I felt people thought it was a poker game. But at least there was a discussion going on.
"Unfortunately because of the financial situation not only effectively was work on the main structure (bridge) stopped but work on the replacement bridge has stopped as well.
"And that's partly financial but also because the statutory bodies, like the Port of London authority and Environment agencies, have a veto in terms of what is built on the river and are saying they're not prepared to agree a temporary structure until they know that work will go ahead on the permanent structure."