A residential Twickenham street was evacuated today after a shed caught fire near a petrol station.
The streets surrounding Cornwall Road were closed and occupants moved on as fire engines and police cars blocked off three blocks of York Street around midday.
The scene had to be made safe when a gas canister was found near the fire, said police.
A police officer said: "If the gas cylinder goes bang so do all of these buildings."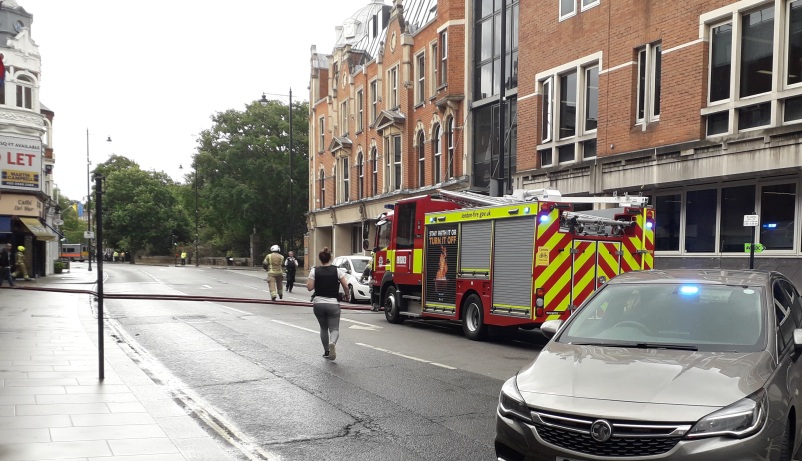 Shell service station manager Srithatran Gajan said: "The police told me about it, they're the ones who told me there was a fire. I was inside and didn't know about it.
"We had to switch off the fireman's switch, the emergency pump – everything – and come out. Now it'll be safe, there's nothing in there that's unsafe unless it's a massive one."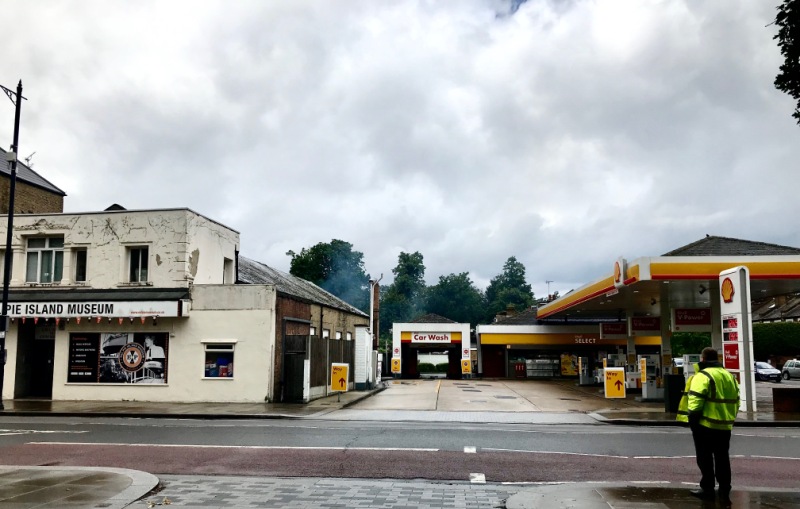 The next door Royal Oak pub on Richmond Road was also evacuated. Waitress Aimee Staniforth, 24, said: "We noticed police then saw black smoke coming from behind the garage, and then someone overheard that there was some sort of gas fire and we were told to evacuate."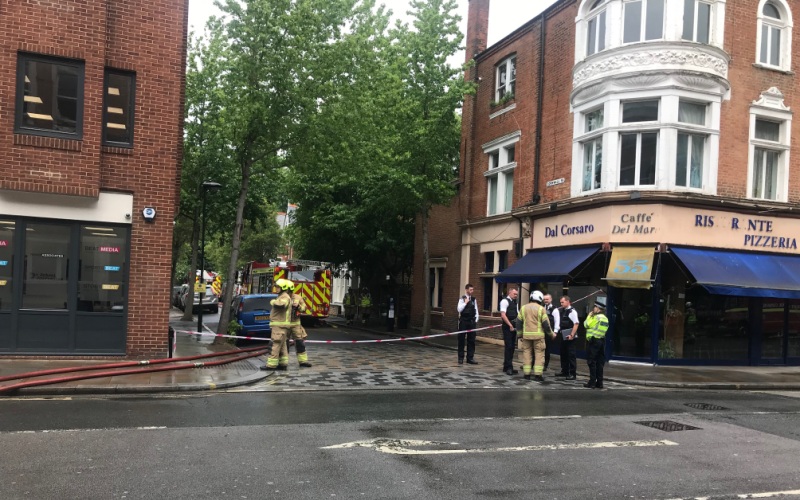 Matt Hugill, 38, owner of Tattoo UK on York Street, said: "They just came in and said we had to come out. Someone else came in, not a police officer, and said we had to leave.
"We were stood by the corner there and the police woman came and told us to get even further back.
"It's quite boring round here so quite bit of excitement for once is nice."
London Fire Brigade confirmed no one was injured in the incident.
A spokesperson said: "We received a call at 11.53, about a shed fire on Cornwall Road in Twickenham, the whole of the wooden shed was damaged by the fire. It was one propane cylinder and two camping gas cylinders involved in the fire and it was under control at 12.45. Two fire engines and 10 fire fighters attended."