People from across Kensington have lurched in to action to help those affected by the fire at Latimer Road's Grenfell Tower.
Video tour of refuge centre at Westway sports centre. Amazing amount of donations – nappies, shoes, towels @SW_Londoner #GrenfellTowerFire pic.twitter.com/EyoaVTO4LO

— Anna Schaverien (@annaschav) June 14, 2017

Help centres have been set up at numerous spots around the area, with organisers at St Clement's Church directing people and donations towards other centres as they are already full.
Staff at Edward Woods Community Centre have sent out an appeal for donations, with hygiene and baby products in particularly high demand.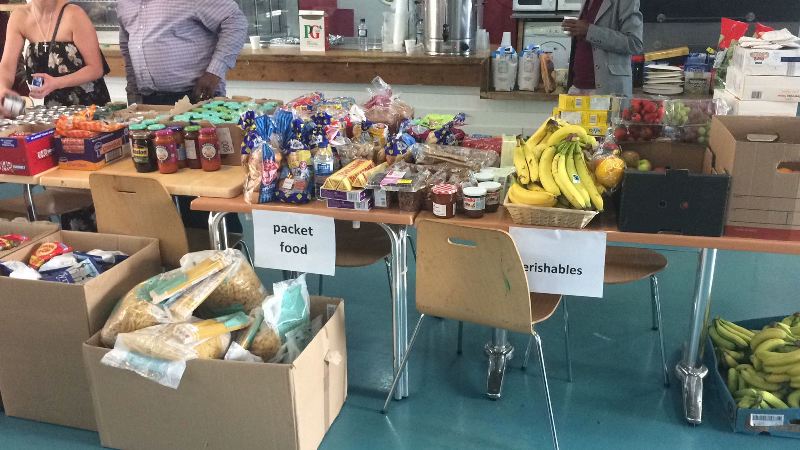 Collections are also being taken at the Harrow Club.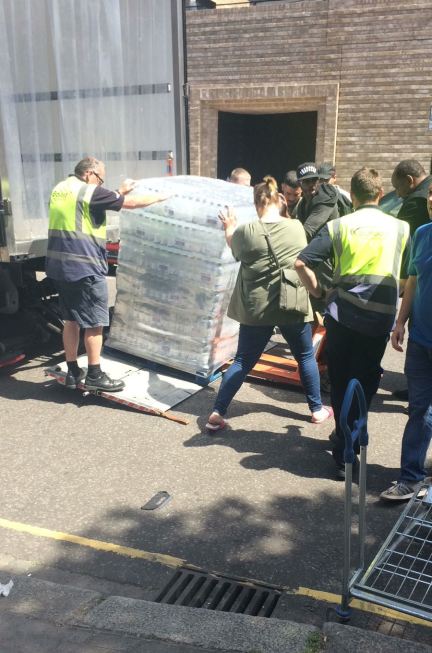 Water delivery at the Harrow Club
Deliveries are being taken at the Harrow Club, with many of those living in the area pitching in.
Volunteer Rama Ibrahim, 31, said: "This is our local community, our neighbours.
"I can only imagine what it was like for a mother to throw her baby so they might survive."
Major brands have also been involved in the effort, with Amazon Prime sending food and Queen's Park Rangers sending children's football kits to the clothes banks.
QPR in the Community spokesperson Andy Evans said: "We are a community football club and this is the community we serve every single day – this is our community."
The Latymer Community Church has been open since 6am and is preparing to offer overnight accommodation to those affected – it has the capacity for around 100 people.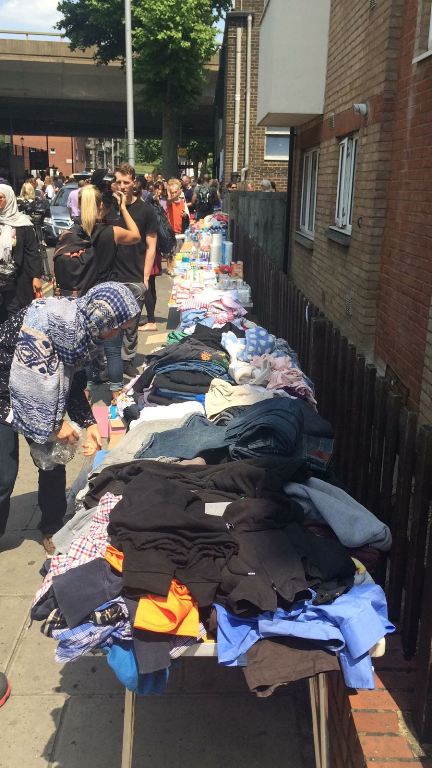 People giving donations outside Latimer Community Church
Businesses have been doing their bit to help volunteers, with Bayswater's Mulberry Street Pizza bringing pizzas to feed those helping out.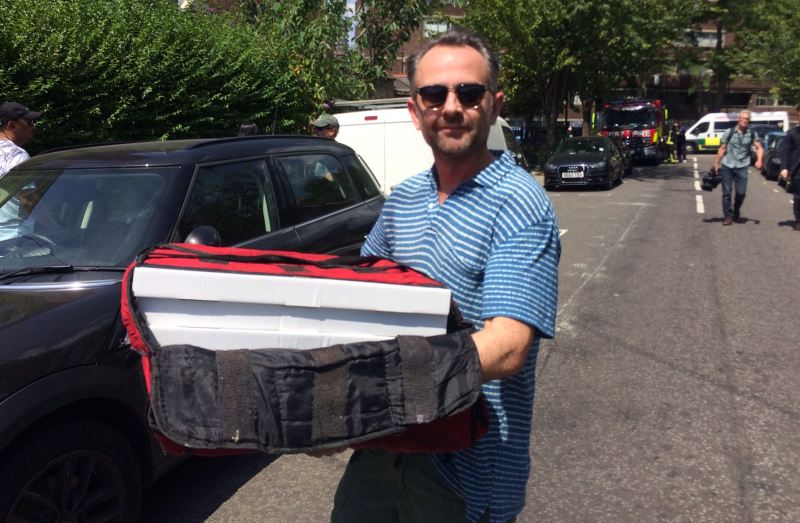 Owner Sebastian said: "We just thought it's the least we could do."