Parliamentary incumbent Munira Wilson was unanimously reselected last night as the Liberal Democrat candidate for Twickenham.
Wilson was elected MP for Twickenham in the 2019 General Election, succeeding the Lib Dems outgoing leader Sir Vince Cable in the constituency.
Cable joined Wilson at last night's reselection event at The Exchange in Twickenham, as well as fellow-Lib Dem candidates Monica Harding (Esher & Walton) and Cllr Paul Kohler (Wimbledon).
Wilson said: "Let's win Twickenham, rip down the Blue Wall and deliver the fair deal for Britain that our country so desperately needs.
"Our country needs Liberal Democrats now more than ever. Our country has endured a prime minister who lied, broke the law and partied whilst people were dying.
"The Tories have let down our nation during a time of national crisis, severing our ties with Europe, engaging in internal warfare, and leaving the economy in tatters."
Wilson, who is the Liberal Democrat Spokesperson for Education, highlighted her wider role as the party's youth voice in Westminster.
She said: "The reason I'm in politics is education, children and young people and I hope to achieve a lot more for children and young people if there's a change of government and if the Liberal Democrats have a strong voice in Westminster."
Wilson also spoke out against Labour's controversial ad campaign from the Easter weekend.
She added: "What really offends me is the way that both Labour and the Conservatives have weaponised vulnerable children and the appalling crime of child sexual abuse.
"These are children who we should all cross party be trying to help, not weaponised for political ends."
At this early point in campaigning, Wilson's re-election seems highly likely given the lack of opposition she faces and having secured a 14,000 seat majority over the Conservative's 2019 candidate Isobel Grant.
Wilson's only other opposition came from Labour and the Brexit Party, who secured 8.5% and 1.3% respectively.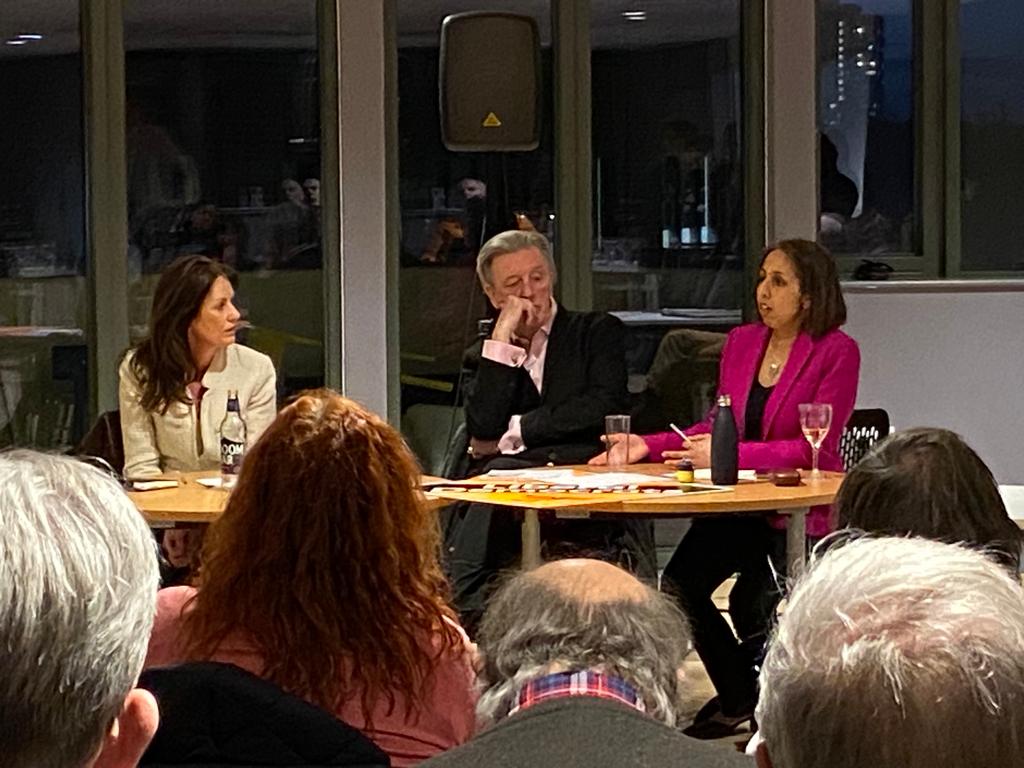 In national terms, pro-Tory voting intentions have also plummeted from 48% to 26% since 2019, according to Ipsos.
However, the outlook for Liberal Democrats as a whole look largely unchanged at a desultory 11%, far below the standards expected of a third party.
Regardless, Wilson said her big ambition is to get the Tories out of government but ruled out any collaboration with Labour to achieve this.
"Liberal Democrats will be standing a candidate in every seat in the country. We fight every election, every seat on our own terms," she said.
Although she added: "People are very, very clever about how they vote and can tell when there's a marginal seat."
The next general election is due to be held by January 2025 and is widely expected to be held in autumn 2024.