A housing association has reversed their decision to serve an eviction notice to a mother in Croydon just two months after her terminally ill father died.
The 34-year-old mother, who was part of a family of five, lived with her father and 13-year-old son in the same Croydon family home she has lived in since she was eight.
However, after her father became terminally ill and died in January, Optivo Housing Association served a written notice informing the mother she was going to be evicted on 28 March.
She said: "It felt like my dad has died and I'm being punished for that.
"I've lived here since I was eight-years-old. What can you do? I've got a 13-year-old child.
"I hope that no one has to feel how I felt. I wouldn't wish it upon anybody. I wasn't even fighting to keep this house, I just wanted a roof over my head."
Alongside raising her son, she had been caring for her father for the last two years after he suffered a stroke.
She added: "He couldn't do much for himself. He started getting very, very sick this October gone. He never really came back."
Social housing activist Leslie Parry, who helped the woman contact Optivo to get the decision overturned, said: "Decisions were made without full consideration of a tenants circumstances.
"She had no face to face visit, she was not communicated with effectively or shown any respect or understanding of her situation.
"She assumed she would via succession take over the tenancy of the home. She tried on numerous occasions to contact Optivo and when she did, she was passed from pillar to post and then she was informed by telephone she was going to be evicted.
"As a result, this caused physical and mental health problems."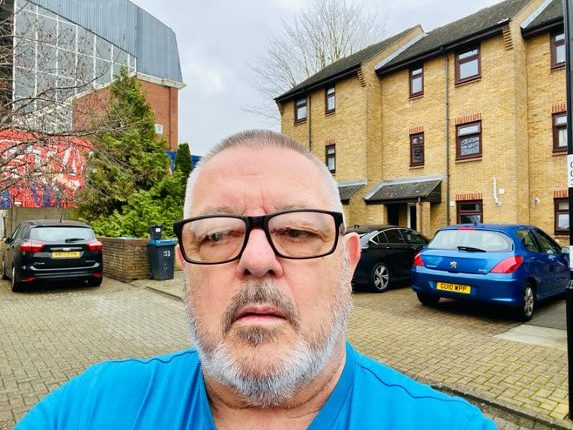 Following the work of Parry, Optivo offered the mother and son an alternative home and they were happy to downsize.
Speaking about Leslie, the mother said: "He's been amazing. I wouldn't have got anywhere without him."
Optivo got in touch with the family to say they are reviewing their policies after their experience to make sure this doesn't happen again.
They also apologised for how they were treated.
A spokesperson for Optivo said: "Our residents are at the heart of everything we do. We review each case giving consideration to individual circumstances, and use our discretion to make a decision.
"We're pleased to hear the resident is happy with the outcome. As we haven't been told of the resident's identity, we're unable to comment further on the specific case."
Featured image credit: Peter Trimming via Geograph under CC BY-SA 2.0 license