A campaign to end benefit prejudice against private renters has been launched by Richmond Council in co-operation with Citizens Advice Richmond.
The End Benefit Prejudice campaign aims to raise awareness of the large numbers of people who are locked out of the private rental market as a result of receiving benefits to put towards housing costs.
It comes after research by Citizens Advice Richmond found that many landlords refuse to consider tenants on benefits even if they can afford the monthly rent, often through the use of unlawful blanket 'No DSS' or 'No Universal Credit' policies.
Richmond Council's spokesperson for housing, Councillor Jim Millard said: "We want to address the kind of misinformation that surrounds the quick assumption that perhaps if you are a landlord you do not want to consider somebody who might be on benefits.
"So many people have changes of circumstances now more than ever and through no fault of their own end up needing to reach out for help.
"That doesn't mean that they're in any way going to be a bad tenant."
The councillor noted that the vast majority of people receiving benefits are either employed or actively looking for work, and that mortgage companies rarely prevent landlords from renting to them.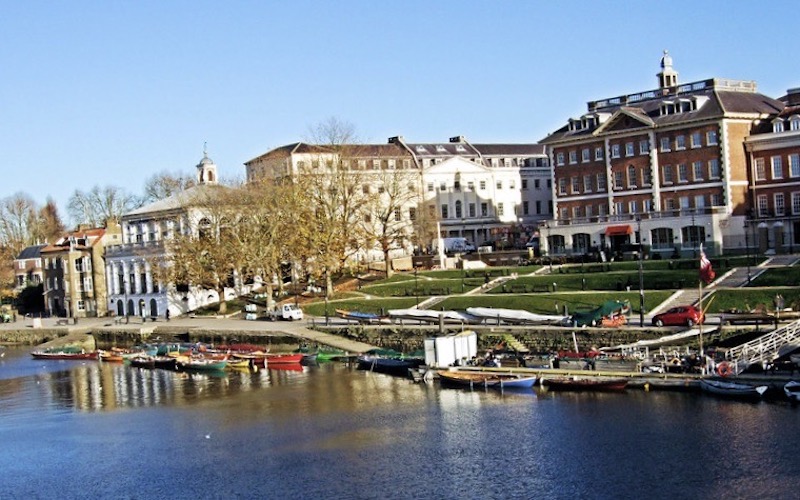 Citizen Advice Richmond's Quentin Maxwell-Jackson said: "If you're locked out of that market it makes it very difficult to find somewhere to live, and this causes great hardship. It is very unfair.
"We come across quite a few of our clients here in Richmond who are looking for somewhere to live; they may have been evicted, or they may be living in unsuitable accommodation that is too small for their family, or might be in poor condition; and they find it very difficult to access the private rental sector."
"We're just saying to landlords and agents: keep an open mind, because we come across many people who received benefits, who have never missed a rental payment, and whose homes are in great condition."
The issue has been heightened as the number of people applying for universal credit increased during the pandemic, as well as by the escalating cost of living crisis.
Deputy director of Generation Rent, Dan Wilson Craw said: "In the pandemic, we have seen the number of private renters relying on local housing allowance increase, so a lot of people who are trying to move are coming up against these obstacles.
"But it has always been difficult for people who are claiming benefits to secure a home.
"The phrase 'no DSS' relates to social security, which was abolished about 20 years ago, so that sort of approach has been used for a long time.
"The difficulty is that even if they do not having a blanket ban, a lot of agents impose affordability checks as a threshold, which can be as good as a ban when you are relying on benefits for a large part of your income."
The campaign calls for landlords and letting agents to treat all prospective renters fairly, to prevent residents being locked out.
It comes as it was reported at the end of January that the government plans to bring in a register of landlords in England and raise standards for private rented homes.
Featured Image: Richmond Council