A Richmond tutoring company are offering free sessions during the half term to encourage more social interaction between children. 
Headway Tutors managing director Chris Wordsworth, 36, explained the sessions, which will start at 11am, are to enable children to mix with peers outside of their school or family bubble. 
The company, which started in Richmond, has grown to tutoring students across the UK to Dubai and the Caribbean, allowing children to interact with international students. 
Wordsworth said: "As a teacher and uncle to small children my main concern is the lack of social growth that comes from being in school or as part of an outside club. 
"My fear is that our children will develop these skills later in life or not at all should these lockdowns be a recurring part of our lives.
"Last year, the Dubai students were mixing with the London and Ireland based students, it was lovely to see." 
Social interactions are an important part of development but isolation due to the pandemic has created a deterioration in social skills.  
Headway Tutors are battling this by running science, art, yoga, cookery and first aid sessions which can form new friendships.
Christina Finlay, 29, who has featured in Vogue and collaborated with Nike in 2020 to design her own Air Max 90 to celebrate women in the sneaker culture, will be running the art class.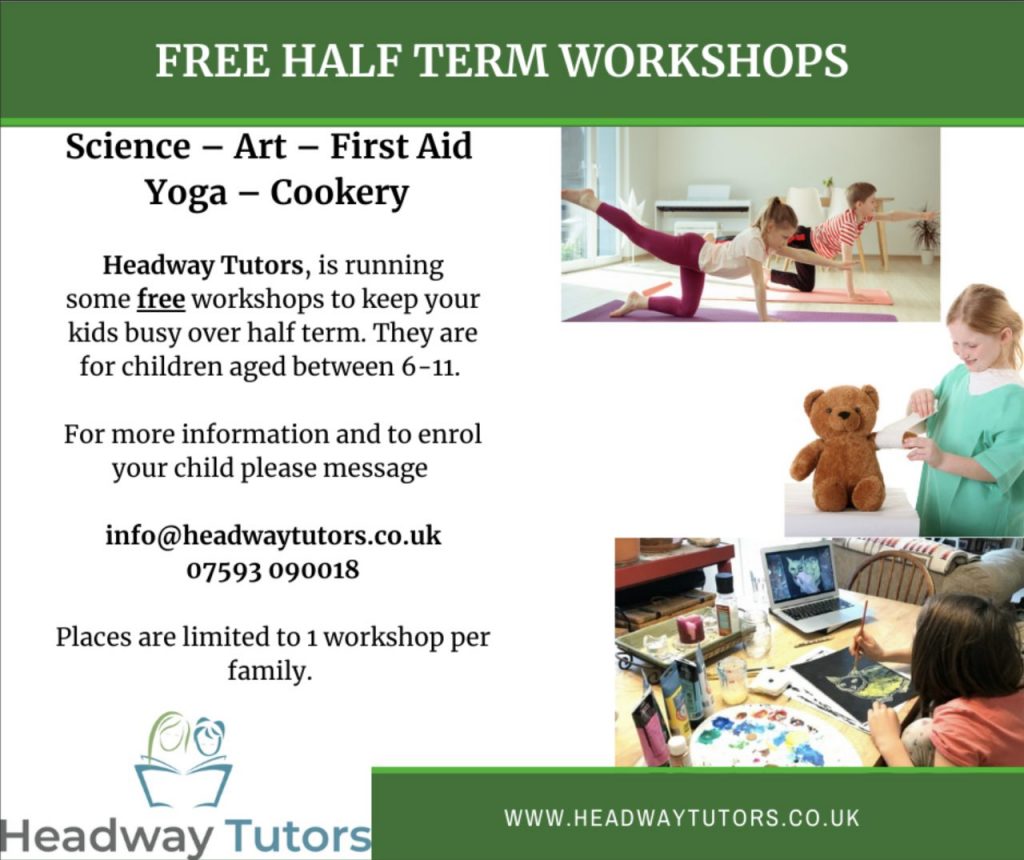 Wordsworth said: "What this move to remote learning has taught me is that a world of skilled teachers are now able to come to us. 
"Geography is no longer a barrier to you learning a new skill from someone who has made this skill their passion."
The company can cater to up to 30 children a session, however cookery classes suit smaller groups.
Last Christmas Headway Tutors read stories via their Facebook page to children in nine different countries and set English work on the chapters read.
The company has over 80 instructors who can tutor children from the age of four to 21, including the occasional adult.
To sign up visit: https://www.headwaytutors.co.uk