Anna Mackenzie
December 13 2019, 08.00
Follow @SW_Londoner
Munira Wilson said she was "delighted, overwhelmed and over the moon" to win the Liberal Democrat seat for Twickenham.
She held the seat with 56.07% and 36,166 votes, ahead of Conservative candidate Isobel Grant who gained 34.18% of the vote.
Ms Wilson said: "I think it's been a very positive campaign in Twickenham. All candidates fought a good and clean fight and we had an energising set of hustings around the constituency."
She gave a heartfelt acceptance speech, thanking her team for their dedicated campaigning as well as her husband and members of the community for their support.
The new MP and Whitton resident pledged to fight cuts to special educational needs and disabilities services as well as for fairer schools funding and for continue to campaign against the expansion of Heathrow.
She said: "As Whitton's woman in Westminster I pledge to be a strong voice and champion for our area.
"My first action as MP for Twickenham is to invite South Western Rail and RMT to come to my office and sit at my table to discuss how we can end strikes which are causing misery to tens of thousands of people."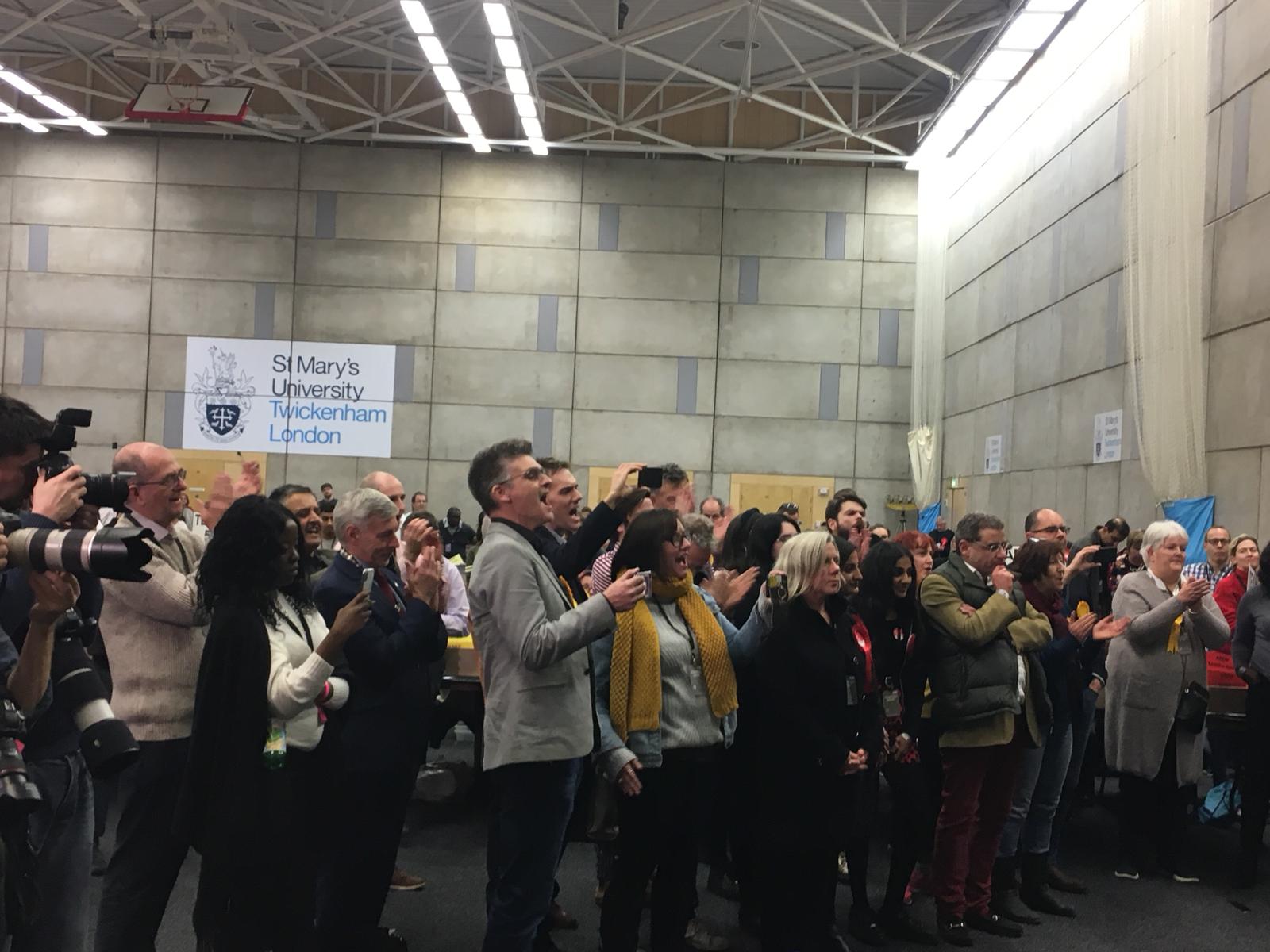 In accordance with the Lib Dem's ardent pro-Remain campaign, she also promised to work hard to mitigate the impact of what could be an extreme Brexit.
She said: "Our stance on Brexit has played very well here in south west London. Clearly, there are some parts of the country where it didn't play so well but we always knew that was going to be the case.
"We took a clear, very honest and open line with the electorate on where we stood on the biggest issue of the day, which can't be said for the Labour Party."
Ms Wilson is one of only two Lib Dem MPs from ethnic minority backgrounds, after the party continues to combat its lack of diversity.
Ms Wilson said: "I'm a living walking, breathing example of some diversity in the party.
"We are making great strides working within the party to improve our representation from ethnic minorities and women, and that's what I'm here as a product of, as well as my own hard work."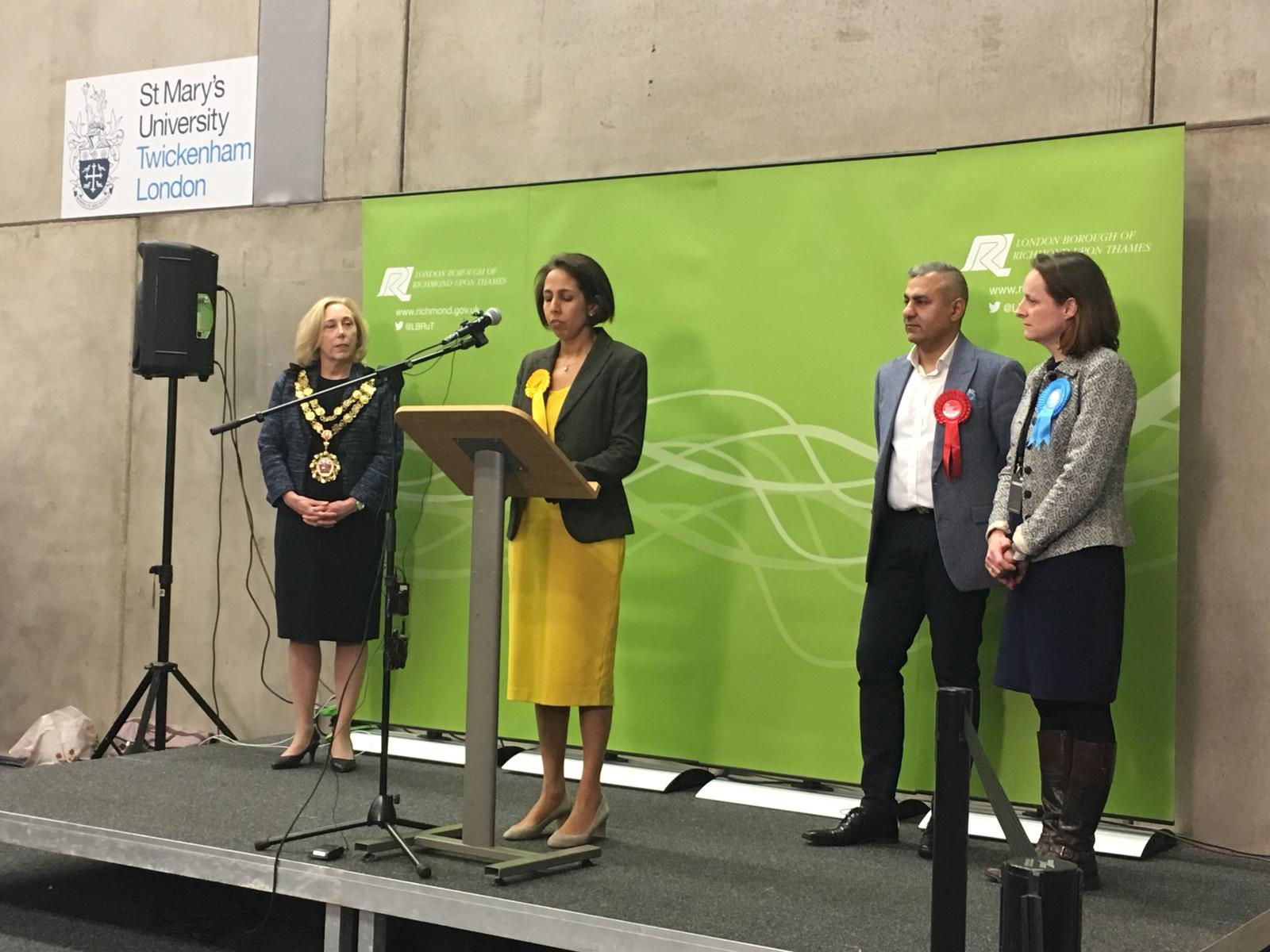 Before parliament dissolved, the Lib Dems only had three MPs of ethnic minority background, two of whom had defected from other parties within the last year.
In 2018 at the request of the Party President and the Federal Executive, Lord Alderdice conducted an independent inquiry into improving process and culture within the party, with a particular focus on race and ethnicity.
Former leader Sir Vince Cable openly criticised the party as "complacent", "very male" and "very, very white", as he launched a push for modernisation.
This year, the party set up a new Racial Diversity Campaign which aims to improve Lib Dem BAME representation by finding, training and supporting BAME candidates.
Ms Wilson is hopeful her time in parliament will allow her to represent her constituents through Brexit and beyond.
"I'm a part of the community, as is my family, so it's a massive privilege to be elected to serve my own constituency where I live," Ms Wilson added.
"I have a deep sense of service both locally and nationally and I really hope that I can make an impact."